Hi all,
So thought I'd better get a thread started
I came from a 2010 S3 Sportback so the RS3 was the natural progression given how much I loved my S3. Reasons for changing were firstly that I wanted to switch to S-Tronic after driving one for the weekend last month and in the pursuit for bigger power I'd already thrown a good few grand at my S3 and found myself facing another £1200 for a clutch if I wanted to take it further plus probably another £1200 for better brakes and so on. Also to be fair coming from two previous 5 pot engines (Impreza WRX & Focus ST-3) I was never really blown away with the 2.0 TFSI, missed the torque and sound of a 5 cylinder.
So I scoured the net for a few weeks just browsing, spent hours on the phone to Audi dealerships but unfortunately anything "approved used" I found was either well overpriced or extremely low spec wise or often both. I kept seeing lovely examples from a place in Huddersfield called SSC (Shaks Specialist Cars) and although none of them were cheap they all seemed to have excellent spec which is more important to me than a couple of grand price difference.
So after many many emails and phone calls I decided to head down from Glasgow to have a look at his stock in Huddersfield. The Daytona one I was originally looking at was a bit untidy and I never even got as far as opening the door as I'd spied a stunning 13 plate Ibis white one in his showroom.
Anyway the rest is history, I agreed to buy the Ibis one that day trading in my S3 Sportback (for which I got an excellent P/X price I may add) and headed off back to Glasgow in my own car with the arrangement that I'll strip all my parts off my own car, Shak was to get the RS3 in to Audi for its first service and I'd return the following week to do the trade and come home with the RS3.
So the longest week of my life passed and last Saturday there I went back down for the new car.
It's immaculate, one of the last registered in the UK (March 2013) on a 13 plate, 8000 miles and 5 year extended Audi Warranty (3 & 1/2 years remaining)
Spec is as follows:
Ibis White with aluminium styling pack
Aluminium silver factory finish 19" rotors
Fine Nappa leather Recaro buckets seats
Alcantara steering wheel, shifter and handbrake
Aluminium Race design inlays
Interior light package
Privacy glass to rear windows
Through load facility
Cruise control
Bluetooth mobile phone prep
Bose 8 speaker sound system with Subwoofer & AMI
Folding/Heated mirrors
High beam assist
Auto headlights, rain sensitive wipers and auto dimming rear view mirror
Adaptive AFL cornering xenon headlights
Home link door/gate opener
Like I say, extremely well specced, in nigh on immaculate condition with very low mileage and a very long warranty. Got it for a very good price in my eyes too so very happy.
Anyway, on to some pics.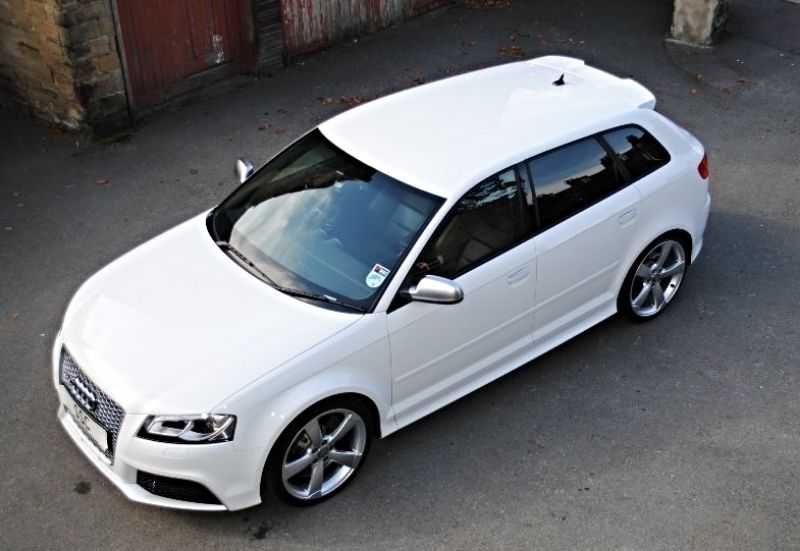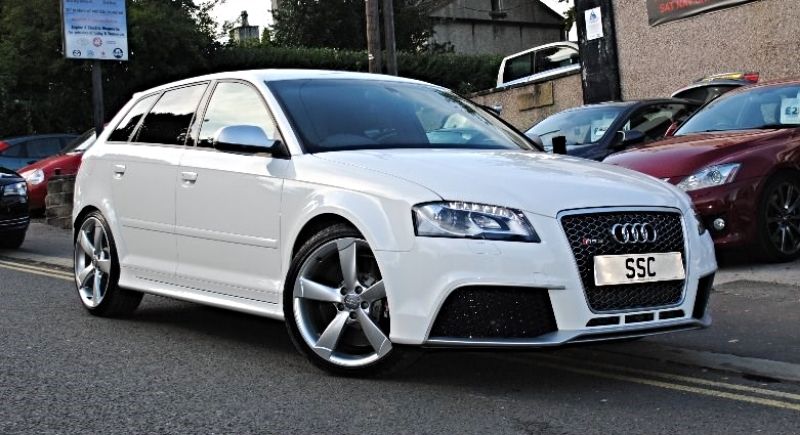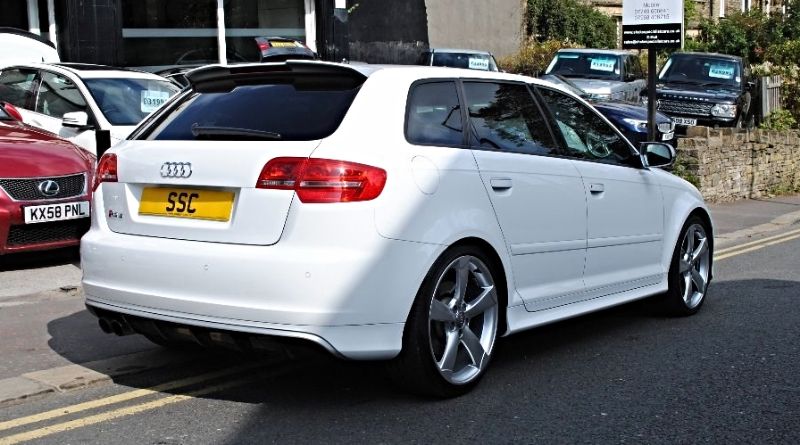 Just the one from the trip home I'm afraid as was trying to make up time.