Joined

Apr 2, 2014
Messages

343
Reaction score

393
So after much consideration and deliberation
and probably many many changes to come, I've placed an order for a new S4.
I'm currently driving a 2014 S3 Sportback S-tronic in Sepang blue: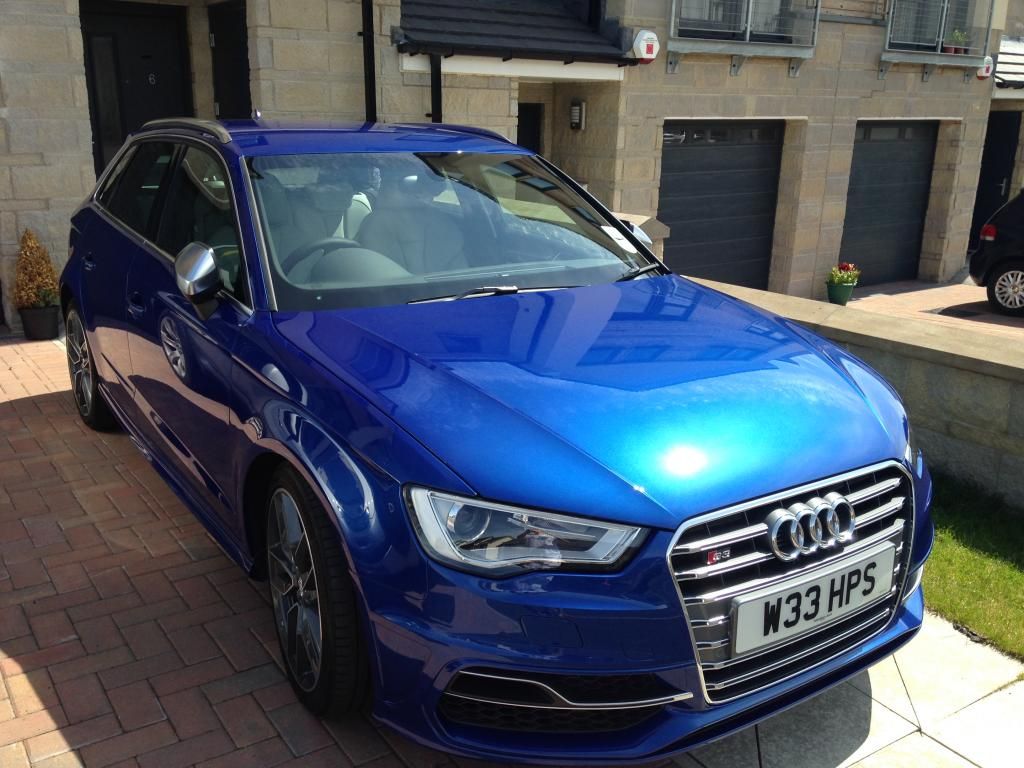 I've had the car from new, and on paper, it's perfect for my needs. It looks awesome inside and out, it's very quick, it's practical and cheap to insure (I'm 43) and run. So why am I changing it? I am a serial car changer, I get bored very easily and I'm finding (like I did with my last S3 8P) although it's a really good car, it's lacking a bit of character, a quality engine/exhaust note and hasn't inspired me on my local B-roads, feeling a bit floaty and pogo like
What I would have done previously is go down the modding route (I have a background of running Scoobys). Remap/filter/exhaust/coilovers. However the TD1 flag puts me off remapping. There are a few videos in the 8V forum of guys now running under 9 second 0-100 mph
but the one thing that sticks out in these videos is no matter how quick you can now modify an S3 to be, it's always going to sound like a 4-pot, and it will not sort the handling issues. The S3 does not need to be any quicker, and that modding it was not going to give me the drive experience I wanted.
I noticed on the Audi website what amazing deals they are currently doing on S4/S5's, so I called my local Audi dealer, and borrowed this for a couple of days:
S5 demo:
Loved it
I wouldn't say any quicker than my S3, better throttle response though and oooh the noise!
I have spent the last week considering my options, getting various finance quotes for S5's with different specs/colours and was about to pull the trigger on a deal this morning. I didn't feel 100% though, couldn't decide on a colour, was worried about it being too flash, less practical than my S3. One of the things that bothers me about the S3 is the colour. Sepang is awesome, but I wish I'd gone for something a bit more subtle. Which led me onto looking into an S4.
So less flashy (check), cheaper (check), better finance deal (lower APR, bigger dealer contribution - check), less deposit (check) and less monthlies (check).
Exchanged a few emails with the dealer this morning and have just pulled the trigger
roll on getting a build week confirmed!
Spec:
Ibis White S4 Black Edition Nav (apart from the pipes will look like a TDi, how much more discreet can you get!)
Alcantara/Leather seats in Lunar/Black (no Super Sports, couldn't justify the £1,400, and I like Alcantara)
Options Added:
2H1 Audi Drive Select
1BL Damper Control
GH2 Audi Quattro Sports Differential
UH2 Hill Hold Assist
6XK Door mirrors - electrically folding and auto dimming
7HB Leather armrests front and rear
4A4 Heated front and rear seats
I'm now off to waste weeks on youtube watching reviews lol ..