Mi11ars W.I.P​
Hi guys I'm Millar from around the Liverpool area, I'm creating this thread even though work hasn't really begun on the Car but it will in the next few days, I'll update it as often as I can and any advice is appreciated.
I had a 1.8i 16v 3 door Focus for about 3 years but got bored of it, and out grown it so I decided to buy myself a Audi A3 1.8T Sport, this would be my first Turbo'd Car and VAG, it had less than 90k on the clock and for a 1999 I was pleased with that, full service history and only 1 lady owner, the clutch and fly wheel had only just been changed a few days before so I think I got a bargain for £950 with 12 Months MOT.
it's Gun Metal Grey and despite a very small ding on the boot and a scuff on the arch the bodywork is in perfect shape, has a full cream leather interior and the Bose sound system upgrade with hidden Bass Box and AMP.
Here's some pics anyway: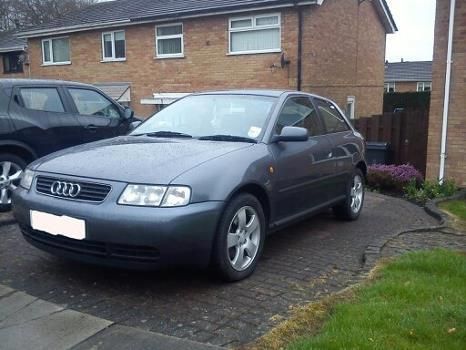 First attempt at waxing
(got the missus to do it she spent over 2 hours while I made brews hahaha)​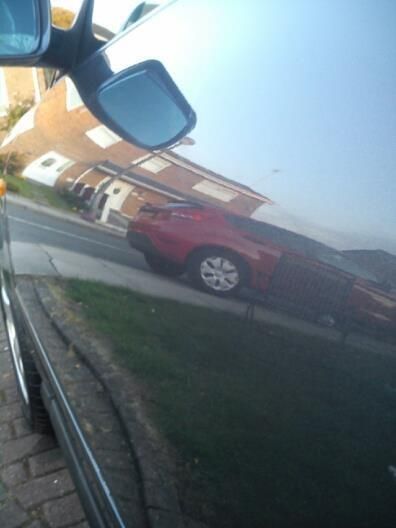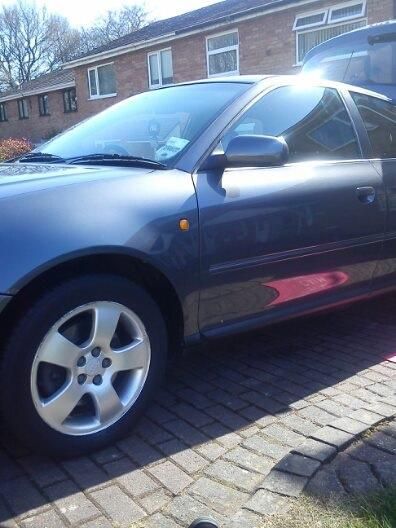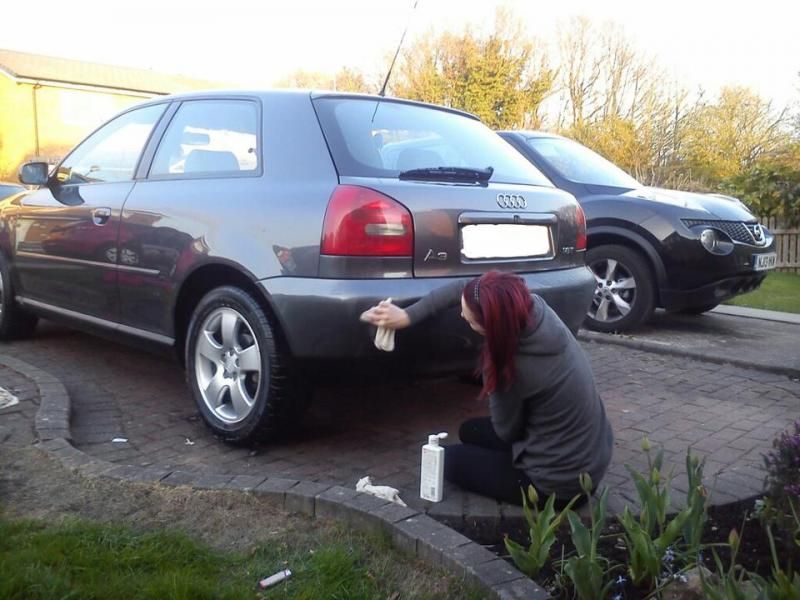 2nd thing done when I got it home was bought 6 Months Tax (not 12 because I'm a cheep *******)

Future plans are:

​
Full service and cam-belt/water pump change
Recirculating dump valve
Panel Filter
Lower 30mm
S4 Alloys
New head unit
Boost gauges (looking to get 3 small ones and position them in a similar location to were the ST/RS has them)
Blacked out grill
Rear tinted windows
Tinted head/rear lights
S3 spoiler
S3 front/rear bumper
Manifold
Exhaust (not sure on exhaust yet, might have a de-cat or might go cat back gotta look at the pros and conns)
Remap
Ambient interior lighting
Smaller aerial
Smoothed standard air box
So far that's all I have planned at the moment no doubt that list will grow, but I will cross things off as I go along, I'm in the forces and use the Car on a regular basis covering over 600miles most weekends to see my family and get to and from camp, so I need the Car to stay as reliable as possible but at the same-time want a little more out of the engine performance wise, I won't be doing as much traveling around come September time so the real big changes can happen to the Car around then.
That's me and my Car anyway if I can make it to any local meets I'll do my best to meet you all

​
Last edited: