Thought I would share......
I bought a wide-band me7.5 from a 2001 passat 1.8t to use as a spare ecu.
Reason I bought the passat ecu is that they are cheap on eBay and my thinking was its me7.5 and my S3 is me7.5, so in theory the passat ecu should work in my S3 after reflash.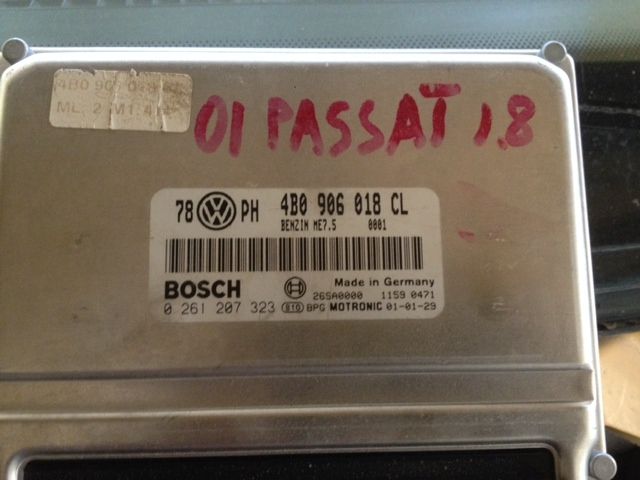 I bought that ecu for $20.
I proceeded to get the ecu into bootmode and flashed my S3 eeprom to the passat ecu using nefmoto eeprom software.
Then tried to use the nefmoto me7 ecu flasher to flash my S3 .bin file to the passat ecu but it was not happy and I could get the file to load. Something about security settings not met, not sure what that meant as my s3 has immo disabled.
So I used galleto, in boot mode to flash the S3 file to the passat ecu and all went well.
My S3 is now running with a passat ecu. Only issue I found with the passat ecu, is that there is no sealant around the edges of the ecu housing. I bit of silicone is needed to seal the housing after you have finished with bootmode.
So in theory all 1.8t vag cars with me7.5 ecu's should be able to work in a S3/TT/A3 etc, providing the eeprom and .bin file is flashed correctly to the ecu.