Right, iv been adding little threads all over the place about things im doing to my a3, its about time I kept it all on one place,
So here we go
This is my a3 when I bought it around a year ago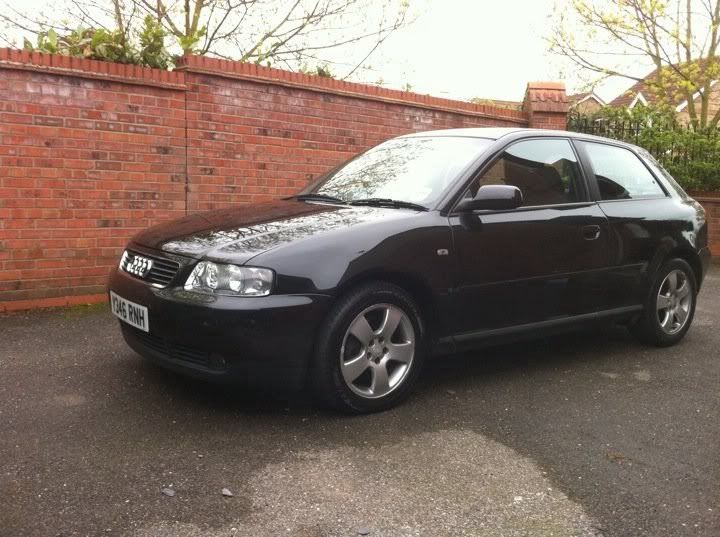 Was quite a tidy looking car, had 115k on the clock, fsh etc. at first I was really pleased with the car, ran really well, and all I intended on doing to it was a few visual bits and pieces tints, wheels and a few other bits n bobs and then maybe a remap at a later date
First job was to tint the windows
80% on the boot and rears and 60% up front, I also fitted a badge less grill
Next thing to address was the wheels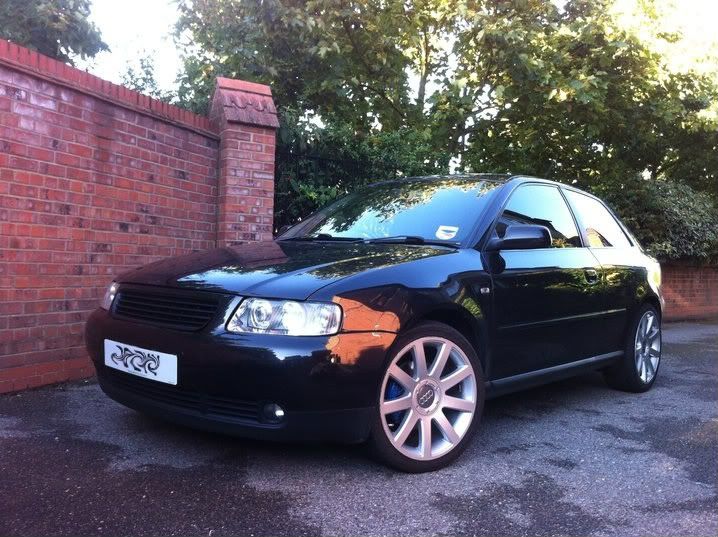 At this point I was generally happy with the way the car looked, still not 100% on the grill but I can live with how it looks at the mo, while the wheels were off I gave the callipers a lick of paint, hammerite smooth seemed to do the job just right
A few miles in and I noticed a lot of oil around the right hand side of the engine, one of the breather hoses had given way (the solid wiggly one), off to audi for the replacement
When replacing this I ruined pretty much every other hose in the breather system, off to mr audi again, the price for all the hoses was a 3 figure sum, this got me thinking that there must be another way, during an internet search I stumbled across this forum and the "PCV simplification guide" -
http://www.audi-sport.net/vb/a3-s3-...de-how-fit-catch-can-simplify-pcv-system.html
With that in place the car seems to run better and smoother and its saved me a lot of money – thanks westy
So with my other wants sorted it was now onto the remap, and after reading lots on here about performance and tuning and what I could get power wise by adding a few choice mods I decided that I would give it a bash!
First on the shopping list was a silicone TIP and a forge 007p
Quite simple to fit, more the 007p than the tip though, seemed a bit more responsive and made more induction and DV noise which I like
Red dogbone bush was next after reading loads of good reviews about them on here, another really easy job which has made a good improvement to the feel of the car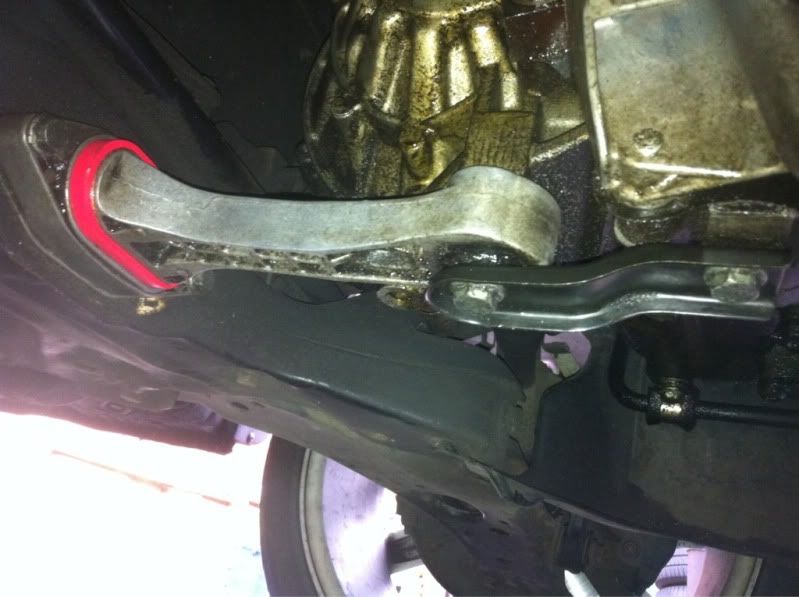 Then I stumbled across the turbo revs side mount intercooler on ebay when I was in a slightly tipsy state, I decided I needed it and it would be the best thing in the world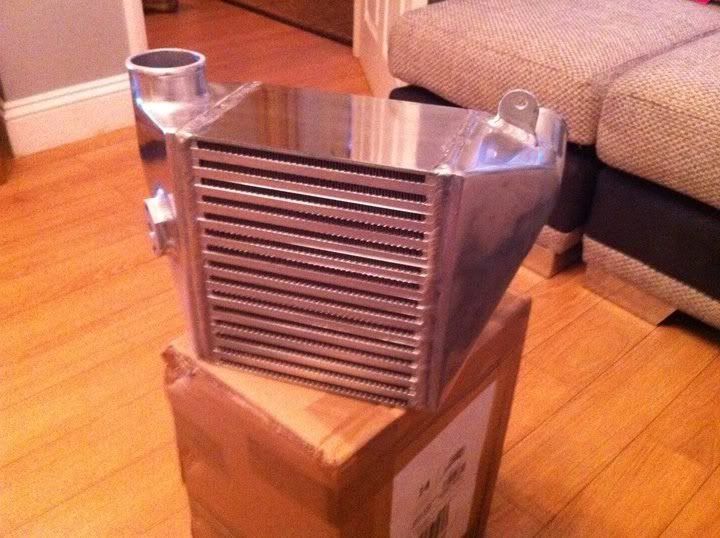 Fitting was pretty straight forward, the thread related to this is here
http://www.audi-sport.net/vb/a3-s3-...turborevs-side-mount-intercooler-install.html
the results were good, it did cool more than the standard, but I didn't get good comparison with logs for standard and uprated IC's relating to the weather conditions not being similar when I was available to log,
the car was run over winter without much going on other than cleaning, driving and generally enjoying the car
then I fitted a boost gauge in the central dash air vent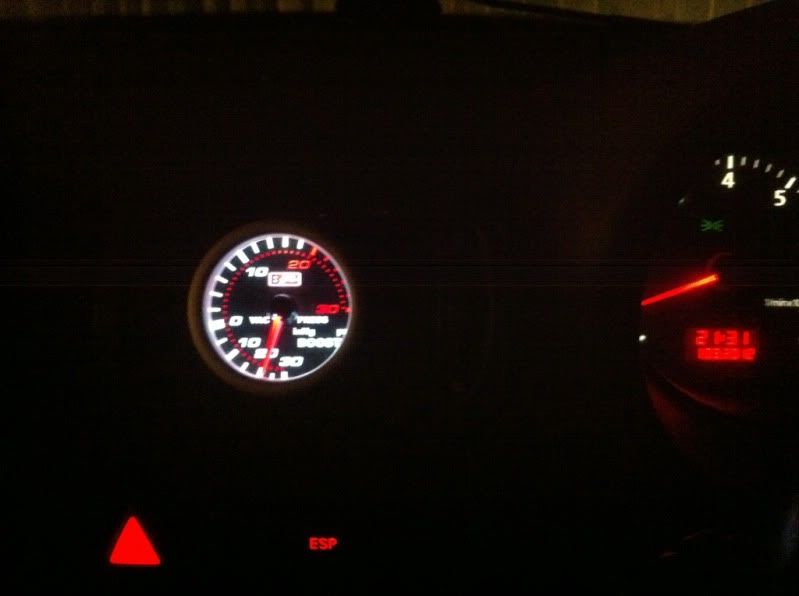 Ideally it would have been on the pas side but I did it at work and got the dam thing upside down lol
Its good fun to watch whizzing up and down and lets me know when the car has got the hump and is only boosting to 5 psi, is cured once I switch off and restart but I don't know why
Now its time to chase the front end knock that's been driving me mad for a while
The top mounts were replaced along with 10mm lowering cups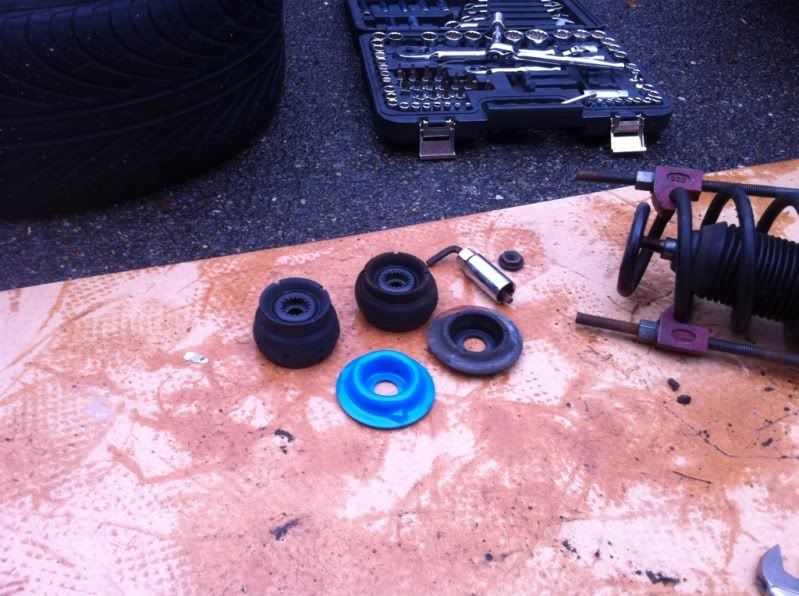 I wont bore you with pics as the lowering cups were pretty much cancelled out by the new top mounts which was a shame.
Unfortunately this did not cure the knock, not was the car any lower suspension wise, while I was under there I did notice that the bushes on the lower arms were showing signs of ware.
Out of course these were orderd, it worked out about £10 more expensive for complete lower arms with bushes than bushes alone from GSF so I got the new arms to save the hassle of re-bushing the old ones
Old for new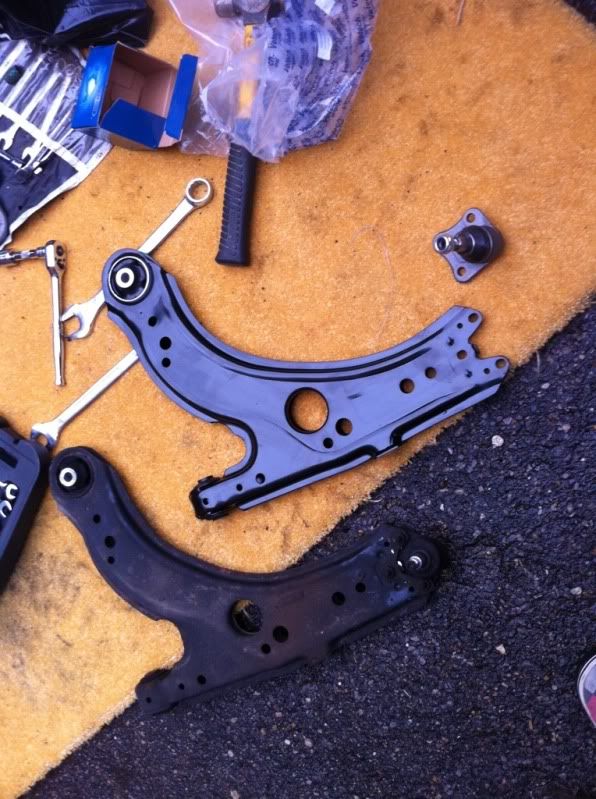 All bolted up and taken to the local garage to be tracked, job done but still a ****** knock the only thing I had not checked was the ARB bushes and drop links.
Was blindingly obvious that the ARB bushes were badly worn, so poly bushes were ordered from awesome-gti along with some hose to perform the n249 bypass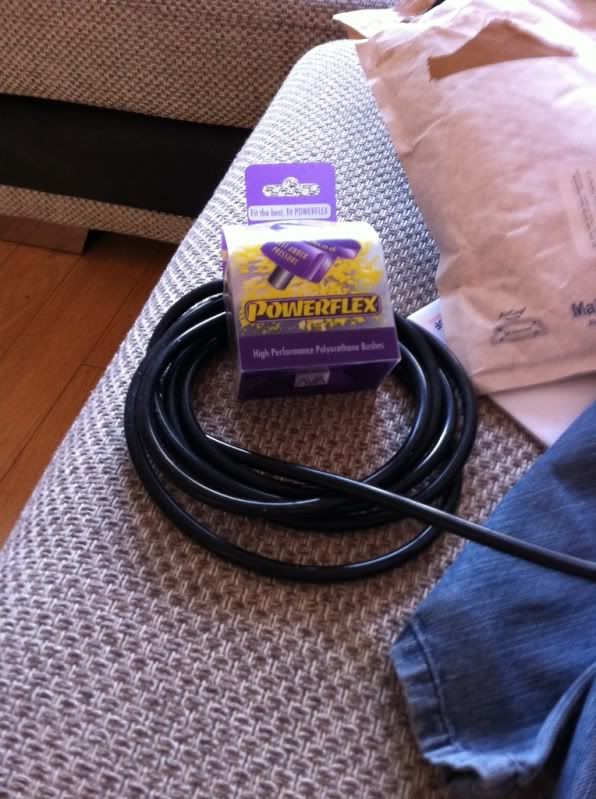 Knock cured !!!!! but a very sore face due to a few skips trying to leaver the clamp over the new bushes
during another ebay session I managed to get hold of a new turborevs 3" downpipe and decat for £45 delivered, so easy to fit, and the turbo now spools up in a much shorter time
probably my favourite performance mod to date
comparison
fitted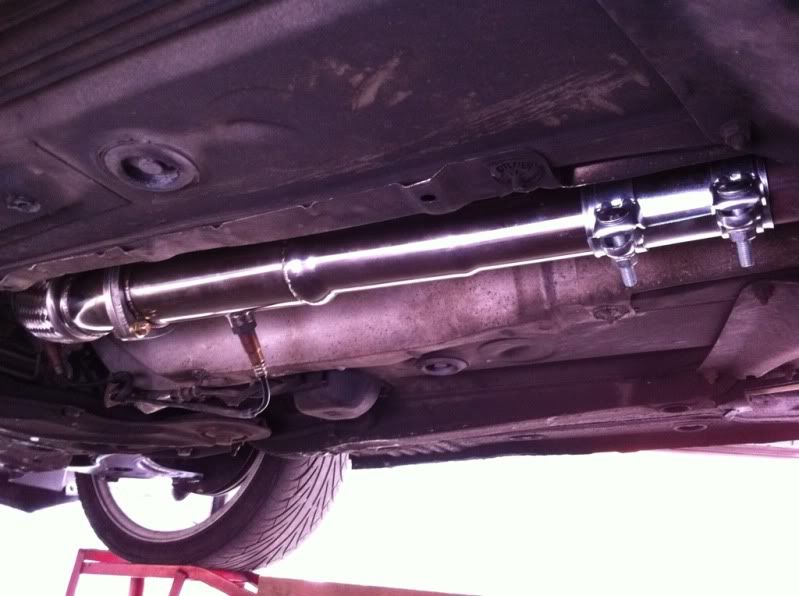 Spool up time seems to be reduced by a fair amount and the turbo can be heard a bit more, havnt noticed any extra exhaust noise
Last edited: