After finding a broken spring on the rear of our A3 Sportback last week, I fitted a set of PI springs on Sunday, the results and pictures are below for anyone who may be interested in the ride height drop.
Measurements before (taken from the centre of the wheel up to the edge of the wheel arch): -
OSR - 350mm (broken spring)
NSR - 368mm
OSF - 375mm
NSF - 380mm (opposite corner to broken coil)
Picture before (3 months ago when I purchased the car, presumably the spring wasn't broken then)
Measurements after: -
OSR - 330mm
NSR - 340mm
OSF - 350mm
NSF - 350mm
Basically although they're sold as -30mm springs I'm seeing -25mm drop which is expected due to worn OE springs after 38k miles and the fact that the car is a sport model.
Pictures after: -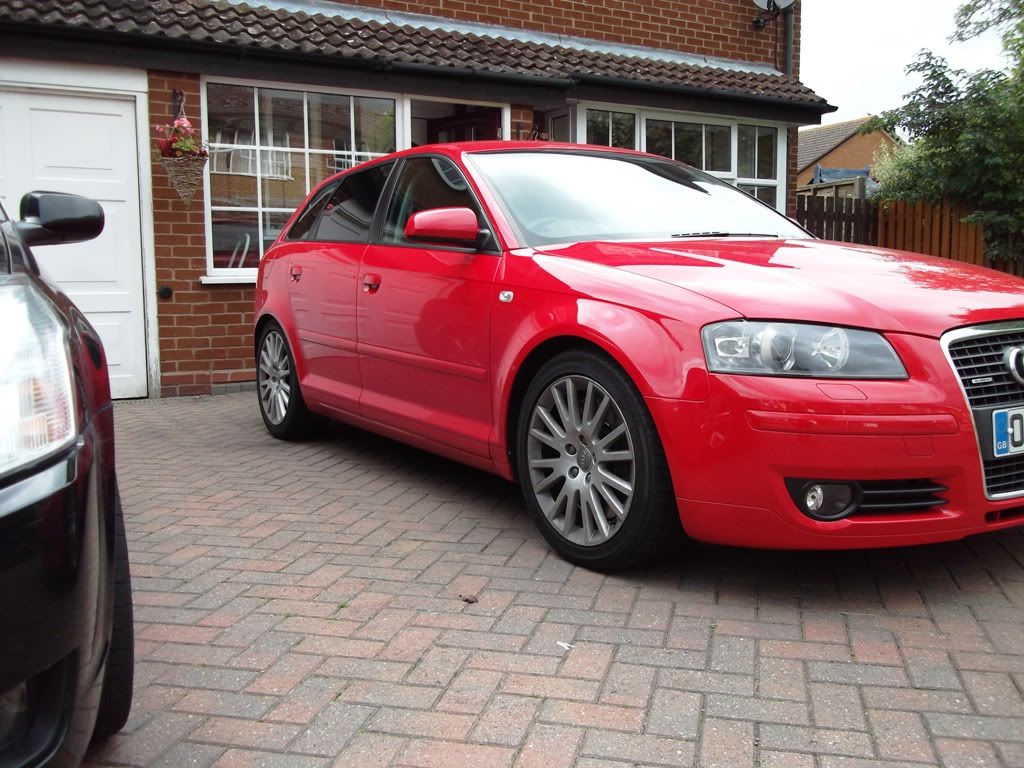 So far the ride quality seems okay, a little firmer, but not uncomfortable. I purchased the springs from here: -
PI Audi A3 Mk2 3.2 Quattro 30mm Lowering Spring Kit on eBay (end time 01-Sep-10 15:02:56 BST)
Just under £115.00 inc free delivery, I'm well chuffed...
Col