Site Sponsor
Site Sponsor
Well its been an emotional 4.5 years as a A4 special edition owner, but after all the ups and downs of the last 6 months means my heart is no longer in it. I would have loved to have seen the proven figures power wise, but playing russian roulette with £10k just isnt what i set out to achieve.
I did this really to prove a point and to achieve my end vision. If we had a better run with the first engine, i may still have it in me to carry on but when your hearts not in it your wasting your time. I always said i would call it quits when it was no longer fun. So! Here we are.
We made a dam quick car, we also made a good looking car that would soon become recognised all over the country.. we also made an AudiTuner feature car which is the biggest achievement as a car enthusiast that i/we have ever accomplished... so lets not forget the good points. Ive learned so much about the A4 platform and the tfsi engine that alot of you guys msg, pm, ring me personally. 4.5 years ago i knew absolutely nothing.
But not all is lost as my dad is having my car just with a standard engine. The car will look exactly the same from the outside and hes over the moon.
Ive now purchased an RS4 B7 as i just love the B7 all together, but dont be fooled into thinking this is going to be a standard car as we are already in talks regarding a supercharger
The Rs4 forum looks very stagnant so if i can get away with posting my new colour change and build on here i will.
Thanks to the people that have followed my build and supported my build, i hope the hours i have lost in my life to find out what i know, have gone to good use for the rest of you. If they have then it was worth it.
So i say with regret, astalavista baby!
But, i will definitely be back so keep a look out.
Ill leave you with one of the main photo shoot pics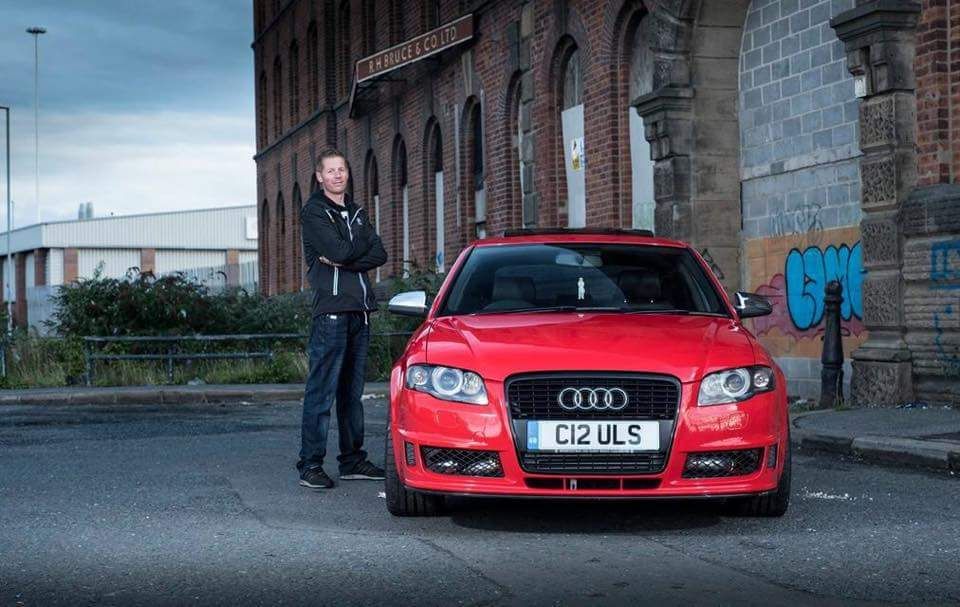 But this is my next venture, the colour isnt staying for long but i do still like it as
Last edited: