I haven't really been on audi-sport since my last thread about my troubles as I have been away on holiday. But I got back this morning and I had a package come throught from Lamin-X so I thought I would share some pics.
I went for gun smoke for the main headlights and tint for the fogs what do you guys think?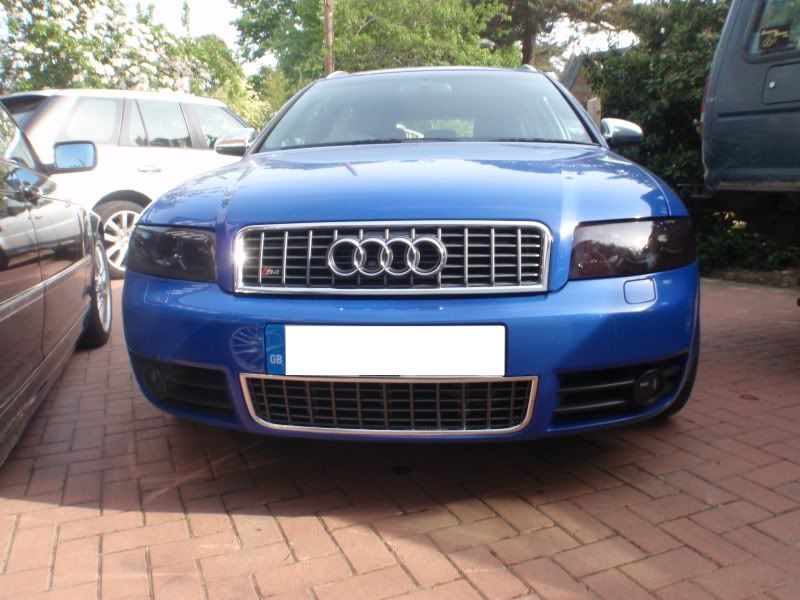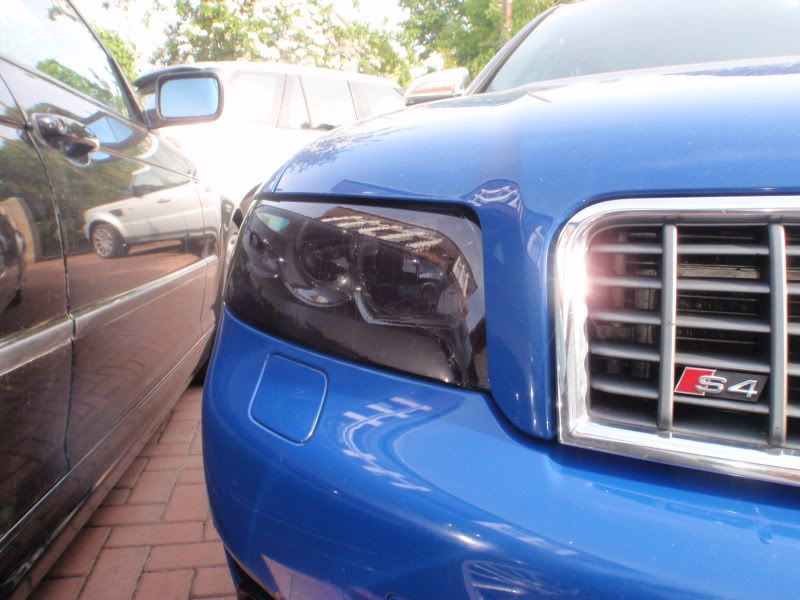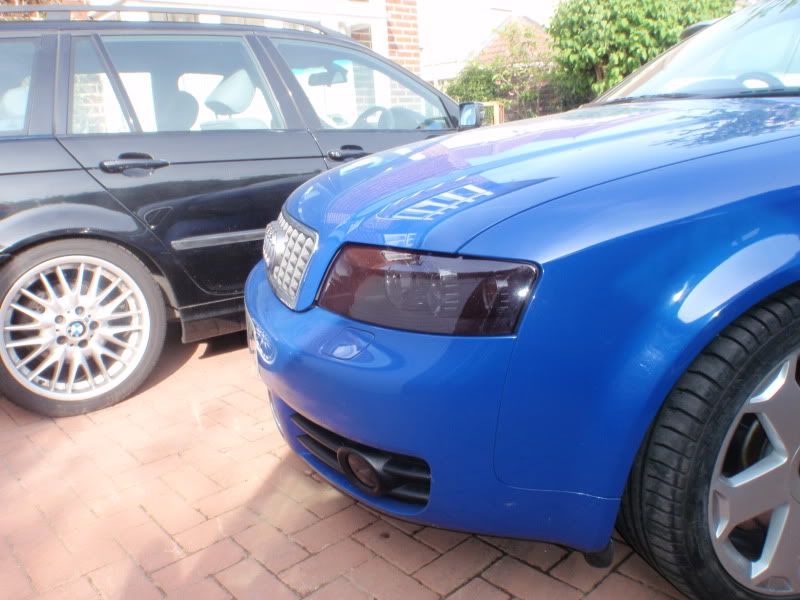 I am pretty happy with them and think they look good. Just need to remove a few air bubbles and give the car a clean.
I also recently replaced the lower grille as it had a chunk missing out of it, Bought the engine undertrays as it was missing them when I bought it and picked up some B7 front caliper anti rattle springs with the S4 logo on. which I am yet to put on. Need a few more pieces for the engine under trays as I haf put them on but they fitted pretty loosly so i took them off. need to find a working copy of EtKA to see what else I need or if anyone on here has a copy and could send me a pdf diagram of whats needed that would be great.
Other than that my next plan is to get some decent tyres on her, as after some emergency braking the other day I am not happy with 3 tyres one random make I have never heard of and one michelin, and maybe get the wheels refurbed a darker colour but unsure whether to keep them standard and maybe get another set of wheels and keep them as my winters.