After years of searching the web for a S3 to go one my shelf only to find nothing.... Untill now that is!!
Been waiting a while for it, but it finally left France and it arrived today. Unfortunately only available as a left hooker and in taxi silver lol, but who cares as it's the only 8l s3 1/18 scale production car ever made to date.
Iv ordered two, one for me one for the loft which will become a nice lil investment one day as otto pretty much double in price on sell out. Only 1750 will be produced so if you fancy one get on over to quick sharp as they sell out fast
OttOmobile - Only scale 1/18th
This one I'll be wrapping to match mine or if the vinyls to thick I might just airbrush it black instead.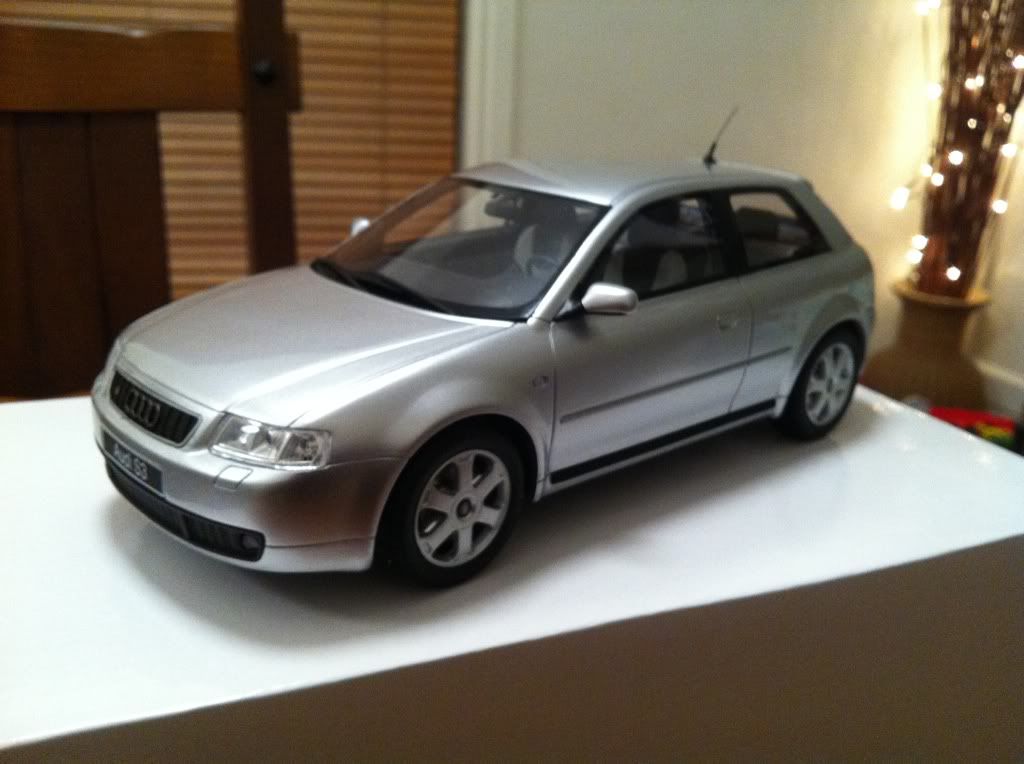 Better pic's on the site
Last edited by a moderator: