This has been well overdue but I've finally put down a deposit on my 3rd A3; a 2007 2.0TFSI DSG S Line Special Edition.
I started off with my first A3 3 years ago with a 2004 1.9TDI Sport - such a fantastic car and engine. When I moved in with the Mr's I had to let go of my beloved A3 and I replaced it with a '57 Corsa 1.2 SXI, mainly for the cheaper running costs - I was only 19 at the time and the insurance was fairly high on the A3.
Needless to say I couldn't handle the transition of going from an A3 to a Corsa and it didn't take me long to completely regret my decision. I ended up putting the Corsa up for sale after only 2 weeks of ownership which resulted in the quickest £1,250 I've ever lost. It wasn't all bad though as I managed to get enough from the sale of the Corsa to buy my way back into the A3 fold with a 2004 1.6FSI Sport with 80,000 miles - a decision I've never looked back on. I'm now 2 years on with my 2nd A3 and with it closing in on 116,000 miles, its time for us to part ways.
As much as I've loved my A3's I've always been fairly resentful of my engine choices, choices that were made purely as they were the affordable option. The 1.9TDI provided me with great torque and even felt quick, and providing me with 55mpg it was certainly a pleasure to own but with a 0-60 of 11s, it just wasn't quick enough for my liking. The choice for the 1.6 FSI again was made purely because it was the only affordable option and it was certainly a good compromise providing me with 40mpg and the feel of a petrol, but like the derv, a 0-60 of 10.4 has always left me slightly disheartened.
That has been my A3 journey so far, and here I am today.
---------
I'd like to give a big thanks to
Ads
for the numerous chats that we've had about the 2.0T engine and the DSG box, an all round sound guy and a great help in helping me decide exactly what spec A3 I wanted..
Being a busy time of the year I should be able to collect her in the first week of the new year.
2007 Audi A3 2.0TFSI S Line Special Edition DSG

53,000 miles
Full Leather
Cruise Control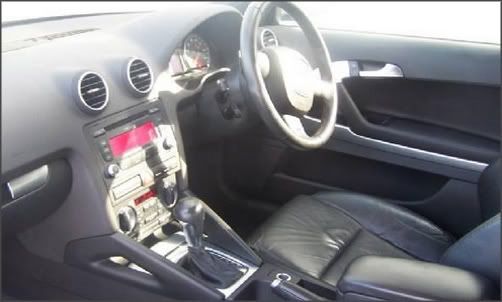 Planned Mods

OEM Bluetooth
09 White Cluster
CH/LH Lights
MK2 RNS-E
AUX-In
Rear View Camera
Thanks for looking,
- Jonny