Joined

Mar 5, 2011
Messages

2,137
Reaction score

366
Finally plucked up the courage to write a thread. Forgive me if i seem to go on a bit.
I have owned my 1998 A3 1.8T AGU 150 bhp pre facelift in silver for the last 3 yrs or so. Only really decided to do anything to it this year. Car was on purchased on 90k miles, currently at 115k and still going very strong. The only modifying done to it was an aftermarket HU, 10" vibe sub, tints and 18" alloys that came with the car (kurb'd like hell)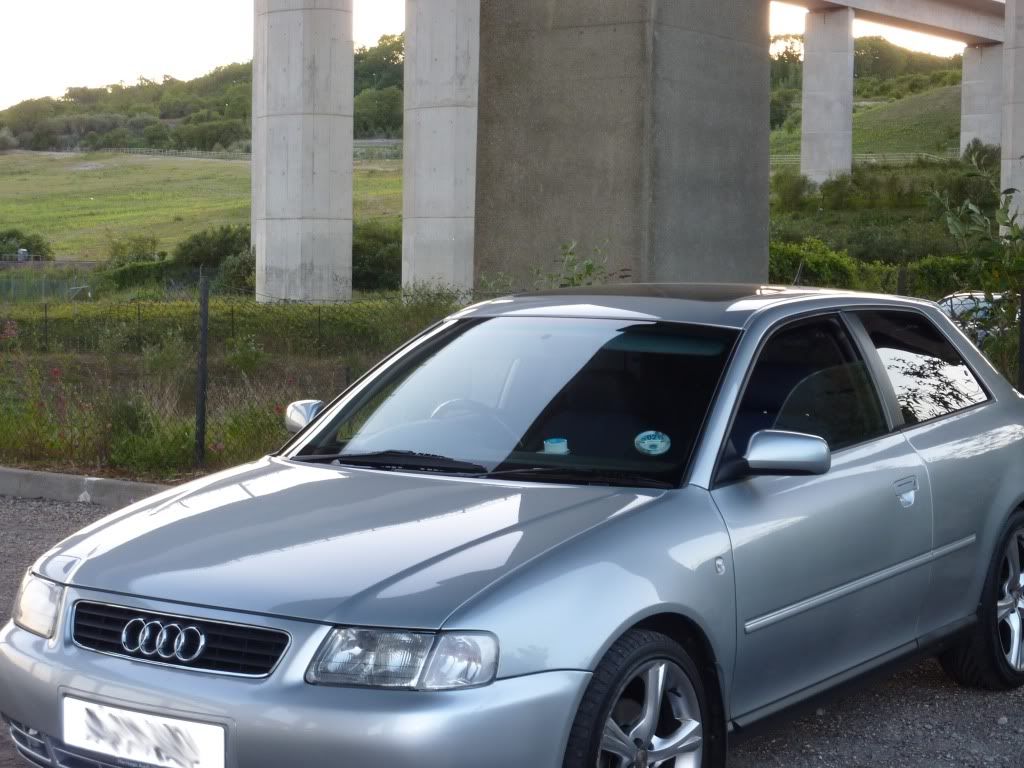 After 3 years of it being standard, i got bored and came across ASN where i got the modding bug like so many before me! A local garage opened near me where they did Car wrapping. I was intrigued into how it worked... 2 weeks later i ended up wrapping the bonnet in black carbon fibre.
Not bad for a first attempt... Had loads of help from my brother and endless pestering to Damo who was very patient with me constantly asking questions.
Anyway, the bonnet went so well i thought why stop there!? Looked into wrapping the whole car. I managed to get my hands on a Matt white bubble free finish. (Im no expert but if you can go for the 3M brand)
A week later the car came out of hiding looking like this: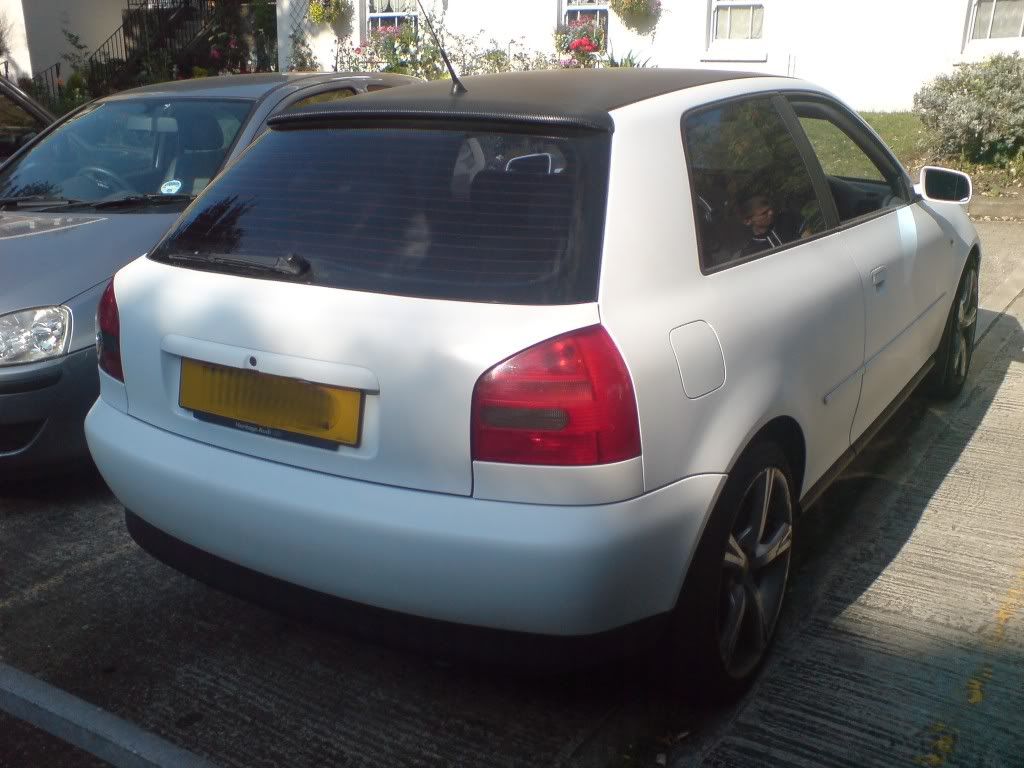 I was very happy with how it turned out. Something was still missing....It just didnt look right...Yet
I managed to get hold of a set of 18" black BBS CH's from a fellow ASN member (Thanks Steve) Very nice chap... i was more than happy to take the wheels off his hands...So one afternoon later, those rims were on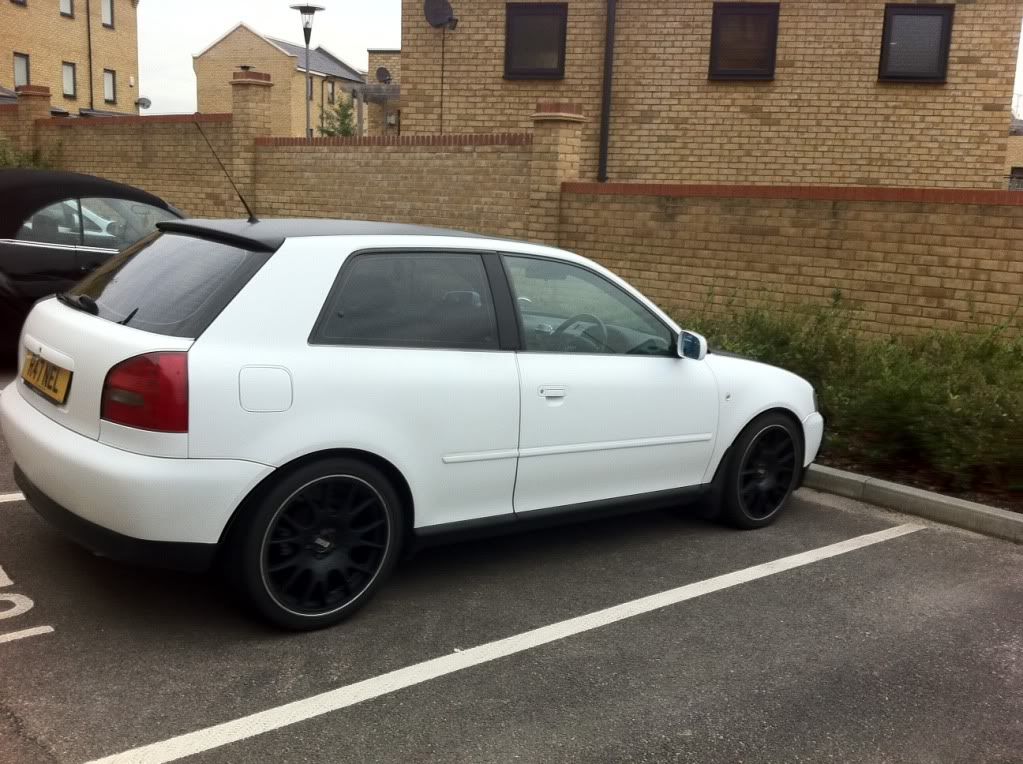 With a bit of the comestics out the way i thought i would focus on the performance more, only to find out my clutch needed doing. So a minor setback, unfortunately for me this happened on the weekend of AITP 2011 (Regretted not going). Got hold off a clutch and flywheel from Audi for around £300. Not bad considering another supplier was trying to sell me the clutch on its own for £250! All sorted and driving nice again. At this point i also installed a pipercross cone and a cold air intake pipe sitting behind the bumper and DV.
On my way back from up north i swung into R-Tech in Leceister. Very nice bunch of lads, Nicks knowledge of 1.8T engines outstanding. The first run on the rolling road wasn't a good one, my car was only producing 110 bhp!?! Turns out the MAF i had was faulty, R-tech managed to get an OEM MAF same day for me. Run number 2 was much better, but still not at its original 150 bhp. They got 138 bhp which wasn't too bad...
Few hours later the car was on the rolling road again... Results for a stage 1 was 184 bhp and an increase of 50 in torque. Not driven a remapped car before, i came out with a massive smile that lasted ages. R-tech did recommend a few mods i should think about doing.
I decided to experiment with the current catalytic convertor. Took it off, c sectioned it, took out the insides and welded it back up. As for power gains im not too sure if there will be any or not until i get a remap but there is a nice deeper roar when you put your foot down.
Hacking the bolt off!
The cat guts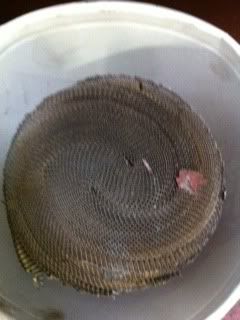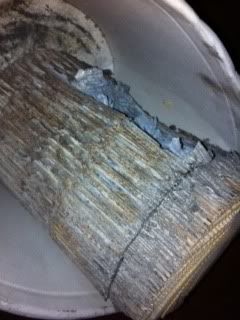 Back to comestics, i was able to get hold of some front and rear face lift lights from another ASN member, who unfortunately got his car written off... One mans loss is another mans gain!
Fitted those no problem, fronts needed a little slight cutting to the wing.
Front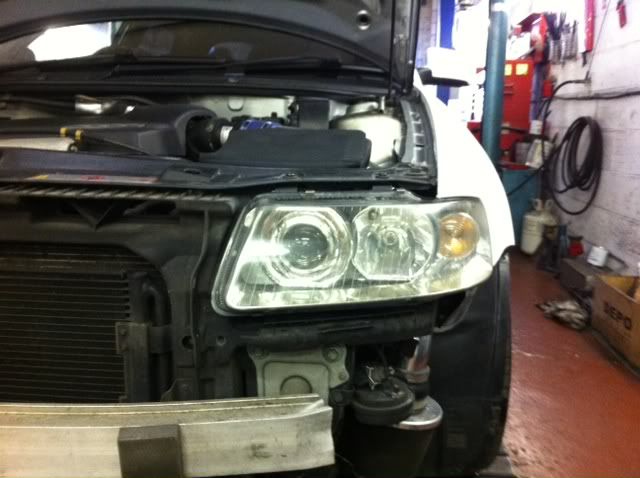 Rear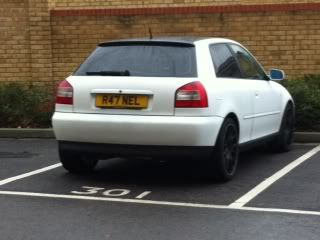 At the same time i decided to do the front grill. Carbon wrapped the surround and sprayed the 4 rings matt black.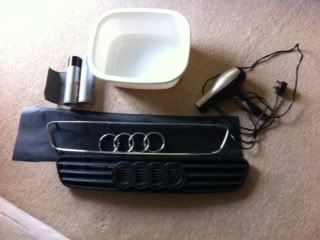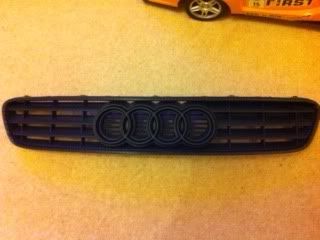 The front as it stands...
The plan for after xmas is to get the K03s installed which is currently sitting in the house along with the tip. Can not wait!
Sorry if i have babbled on, hope it was a good read... i will keep you guys informed on anymore future mods!
Last edited: