I want your faulty electronics
Supporter
I was reading this Post
http://www.audi-sport.net/vb/new-a3...interior-led-package-installed-pic-heavy.html
By
View Profile: itwasntme187 - Audi-Sport.net
and got chatting to the the guy that supplied the LEDs (
View Profile: t8ups - Audi-Sport.net
) about what some ideas I had, LEDs to fit the Sun visors and if he could help me out with my 3rd break light issue.
After some PMs back and forth he he told me how I can solve my LED 3rd break light issue and supplied me with some LEDs for my interior.
If you're after any PM him, he's a top bloke and very helpful.
Enough of praising him, here is what I done.
I asked for 4 foot well lights (501 panel LEDs), 2 map reading lights for the rear (501 panel LEDs), 2 map reading lights for the front light unit, 1 ultra bright festoon bulb for the boot, 2 number plate LEDs, 4 custom LEDs for the sun visors and something for the front light.
Quick back ground, my main front light unit is not a standard B5 unit. Its a retrofit from Kufatec (
KUFATEC GmbH & Co. KG - W8 Interior light - Retrofit - 34052
).
On to the pics.
I never took many before and after pics cause I assume you can all look at your B5 and see whats different.
First the main light unit at the front.
Before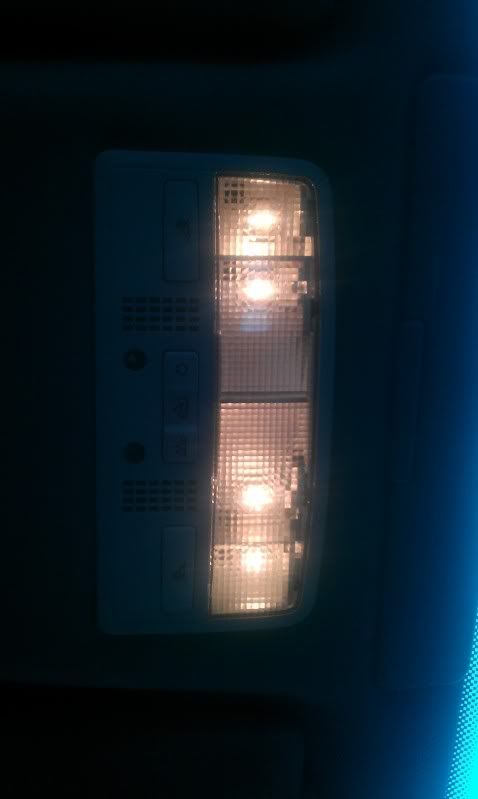 I removed the glass to cause of the LED panels that being fitted for the centre light and it worked better for images.
First was the map reading lights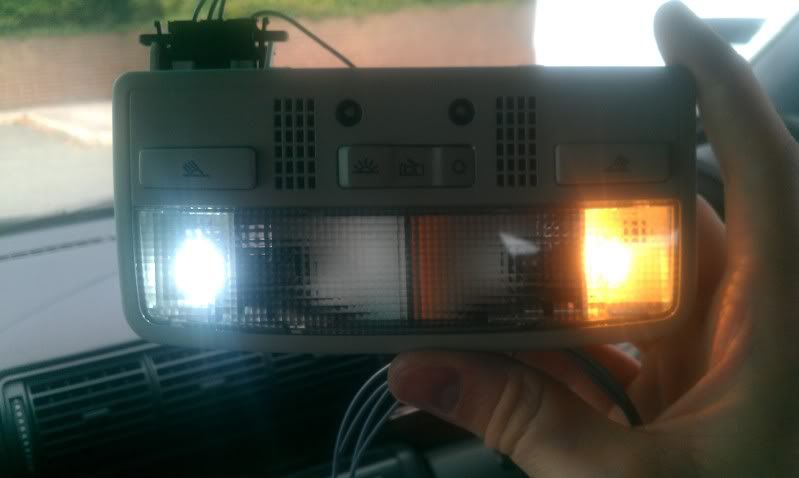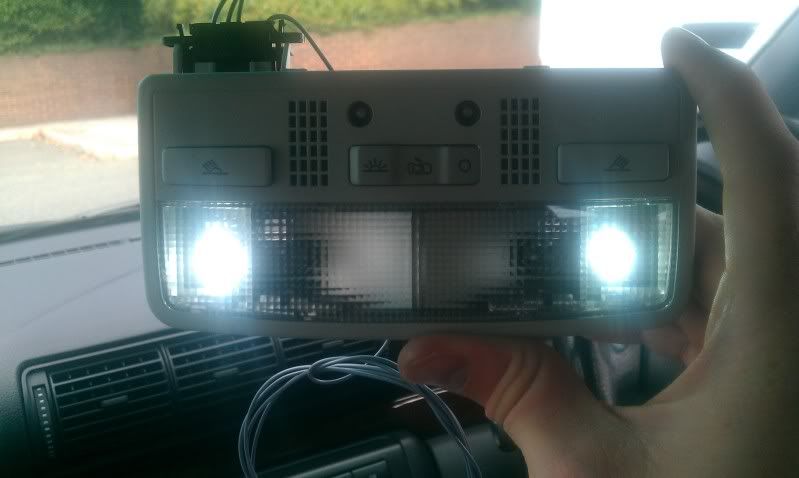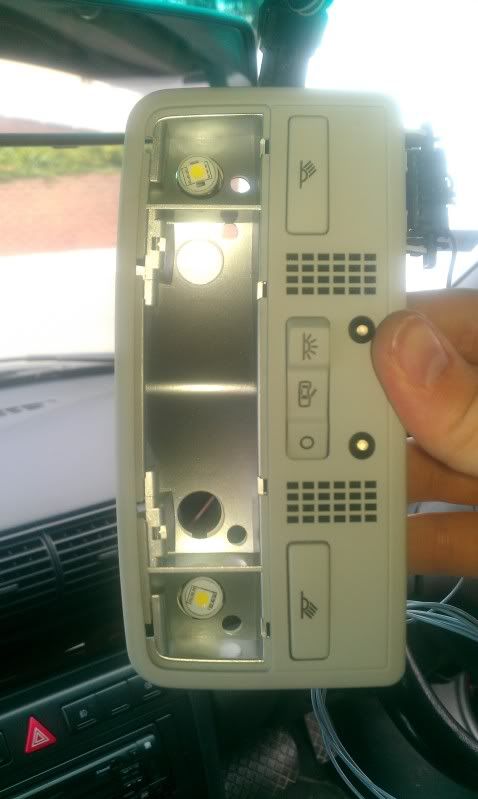 Then the middle two lights. This light board could be split in two to put one each side. I left it for now to see what I think of it. I might change it later.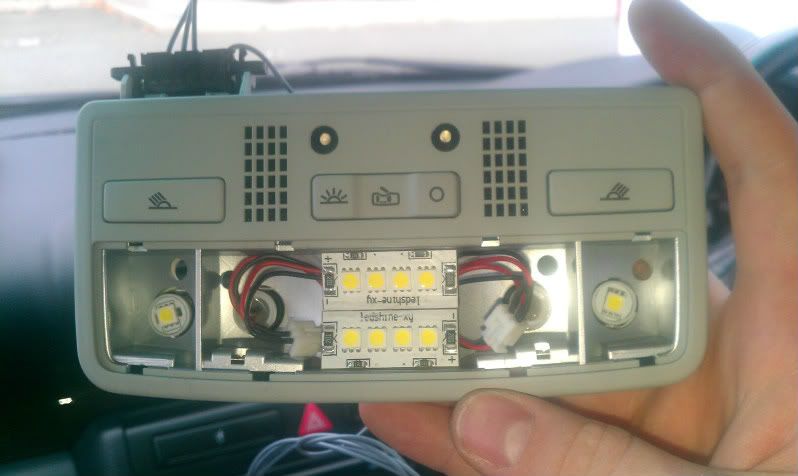 All together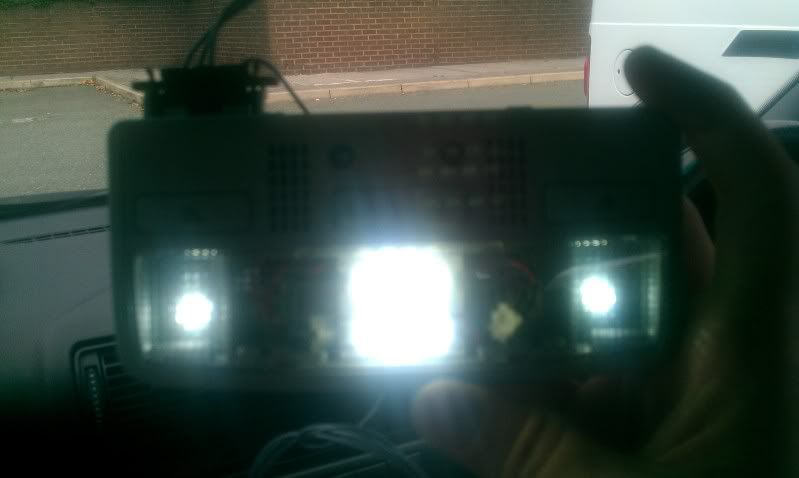 Next foot well lights.
I used the 501 panel units, I could have used the same units that was used in the above link if I wanted brighter units but I was happy with the normal 501 panels.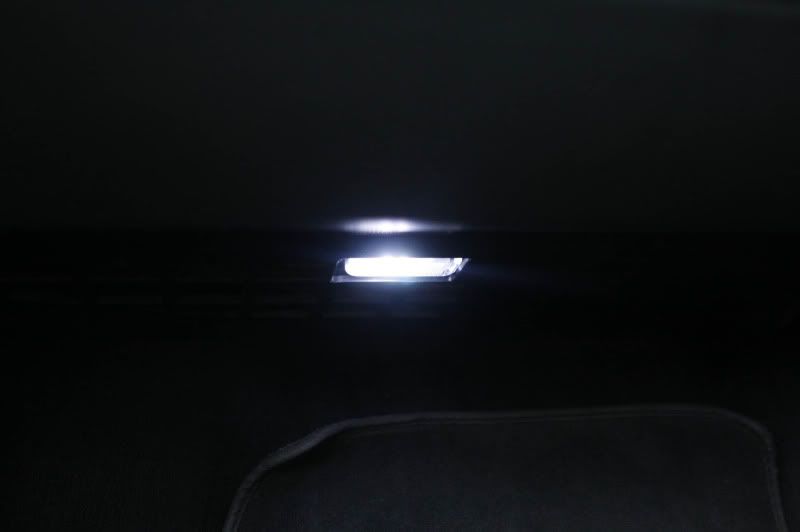 Rear map reading lights. Nothing that special, just 501 panel leds fitted where the bulbs go.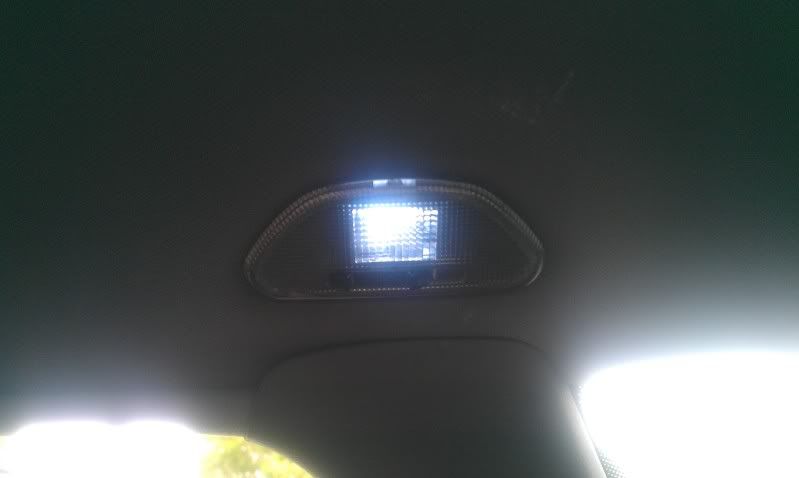 Now the boot.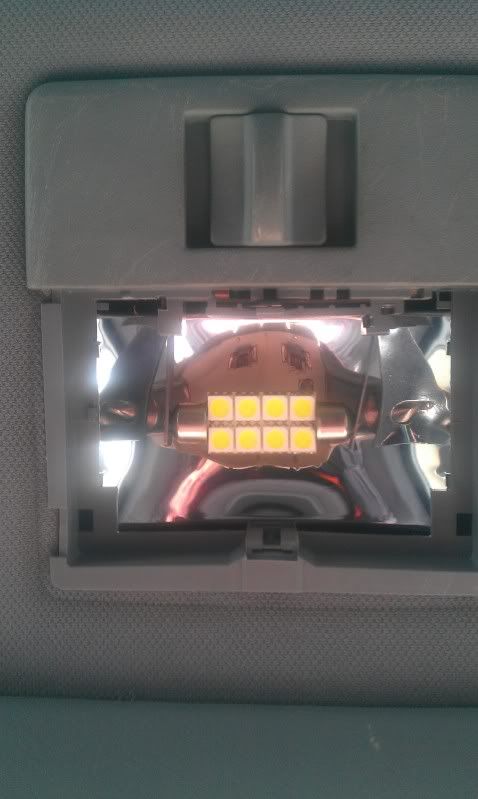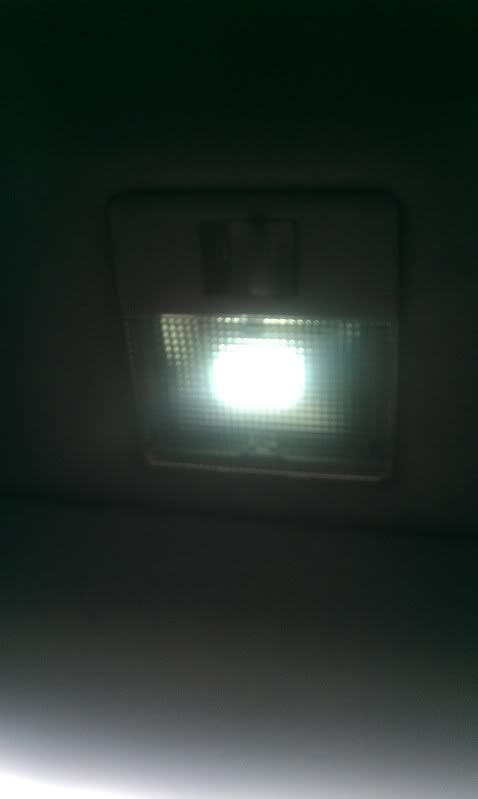 the number plate lights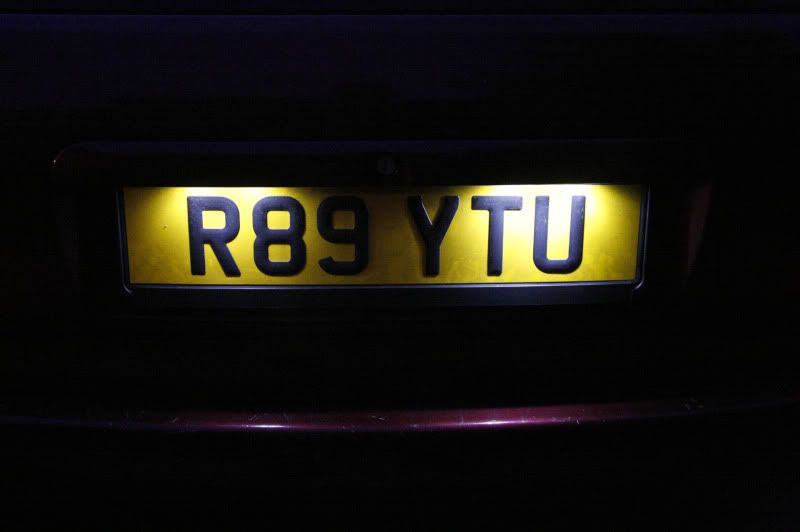 The bit that I was really looking forward to.
You all know the sun visor lights, that nasty orange looking light that make its look dirty?
I've looked for the small festoon bulbs but in a LED version and was unable to find them untill I spoke to Trups who sent me something a bit different.
Here is a before with the bulbs in.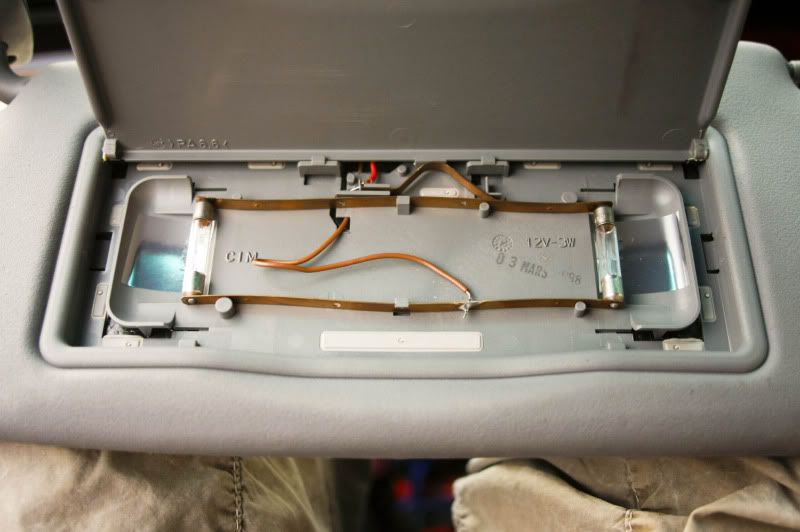 This is the idea that Trups came up with, which works really really well. I showed the misses about 20mins ago when it was getting dark. i did not realise how bright they are. I think she can still see the dots.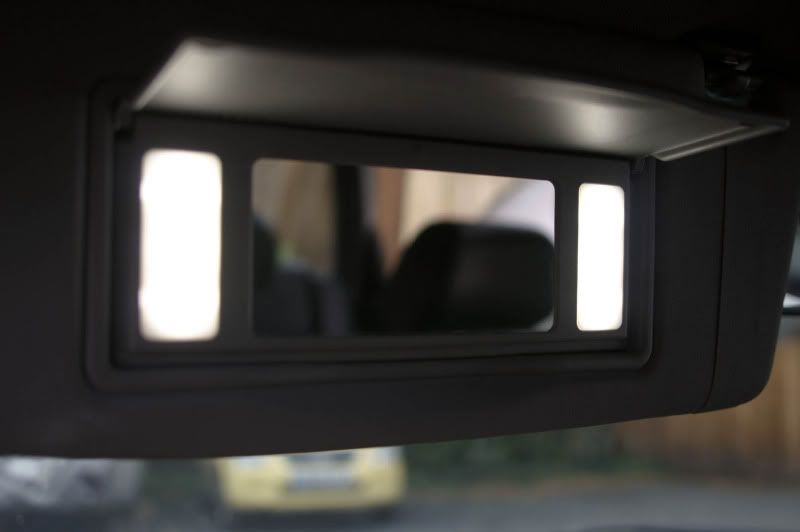 Comparison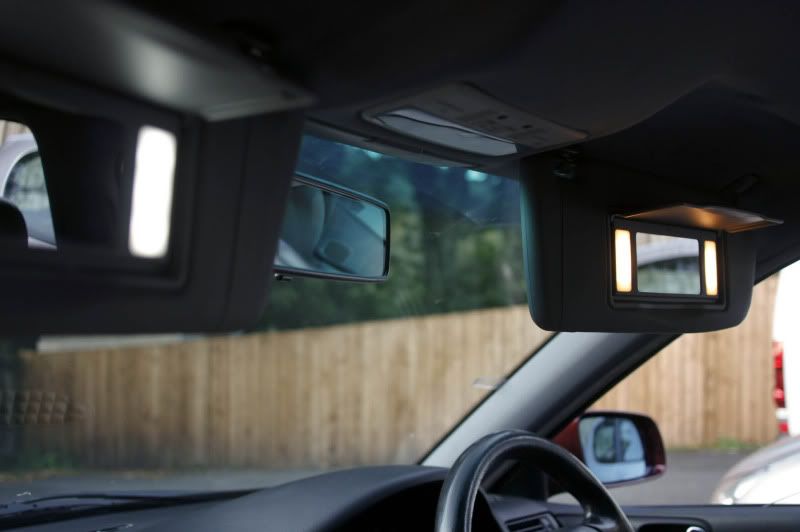 Night time pics of it all.
The boot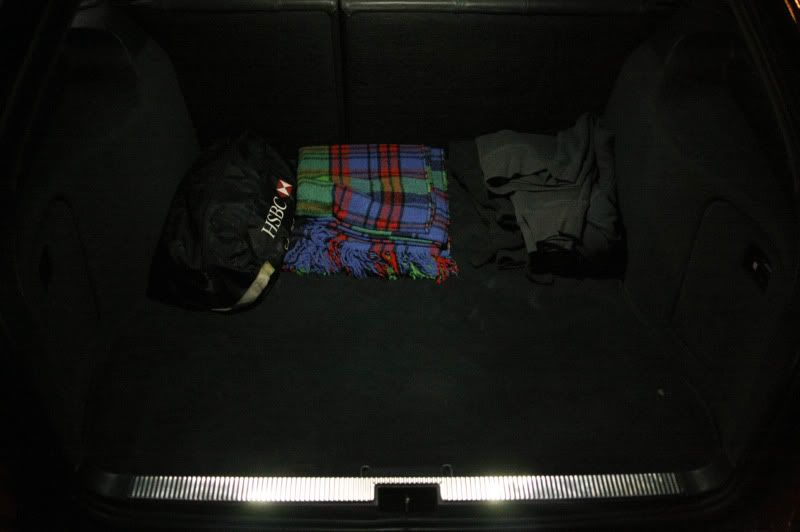 Front seats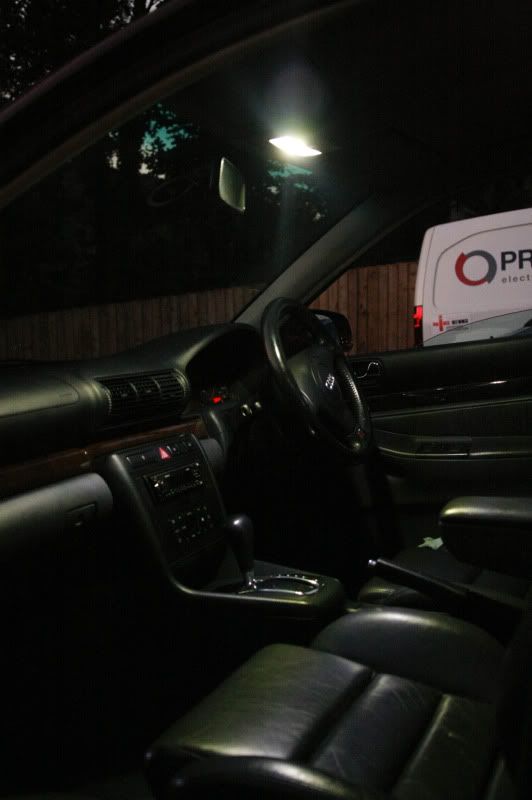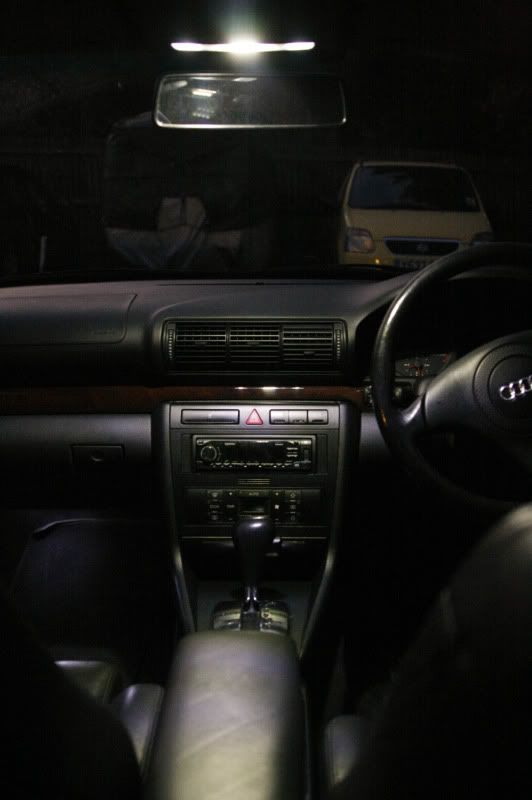 The main is really bright now. May be a bit to bright if you're not ready for it but at least I can see what I'm doing.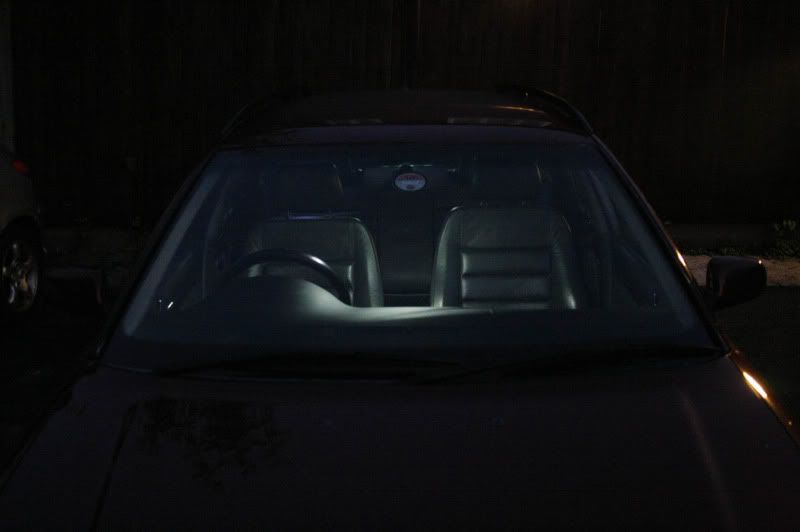 The main reason why I went for the W8 light unit. I finally wired it in. I did not know that the buttons light up as well. lol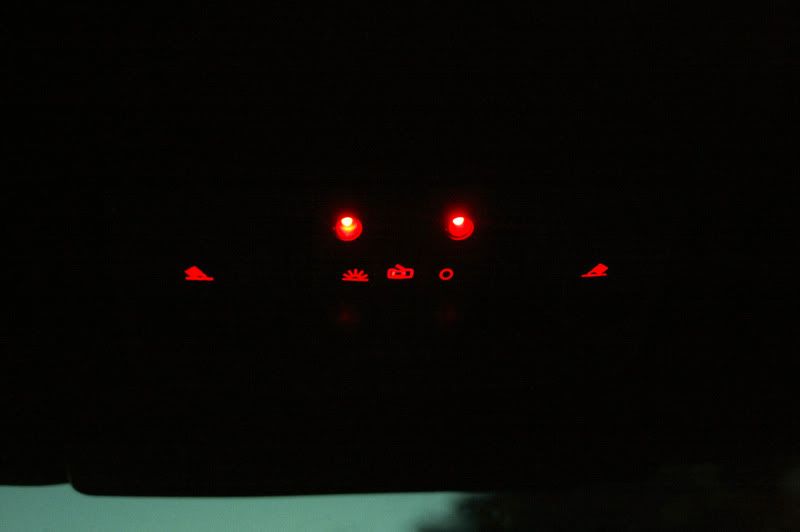 I think thats it. I hope you enjoyed it.