Registered User
VCDS Map User
Silver Supporter
So after 3 1/2 years of ownership I've decided to part ways with my A3 and Audi. It's served me incredibly well and I've liked the car a lot.
I've decided on a new Fiesta ST3, fully loaded with all the gadgets - keyless entry + start, parking sensors, cruise, satnav, auto climate, auto fold mirrors with puddle lights, recaro bucket seats and not to mention the juicy 182bhp motor with the over boost function topping it up to circa 200bhp.
I looked around a few other cars like SEAT ibiza's and Leons, VW Golfs etc but they didn't jump out at me.
I had a fantastic deal on the ST that I just couldn't say no to, especially after having found out how much my A3 had devalued
on more than one occasion.
This is the showroom car, but mine is pretty much identical: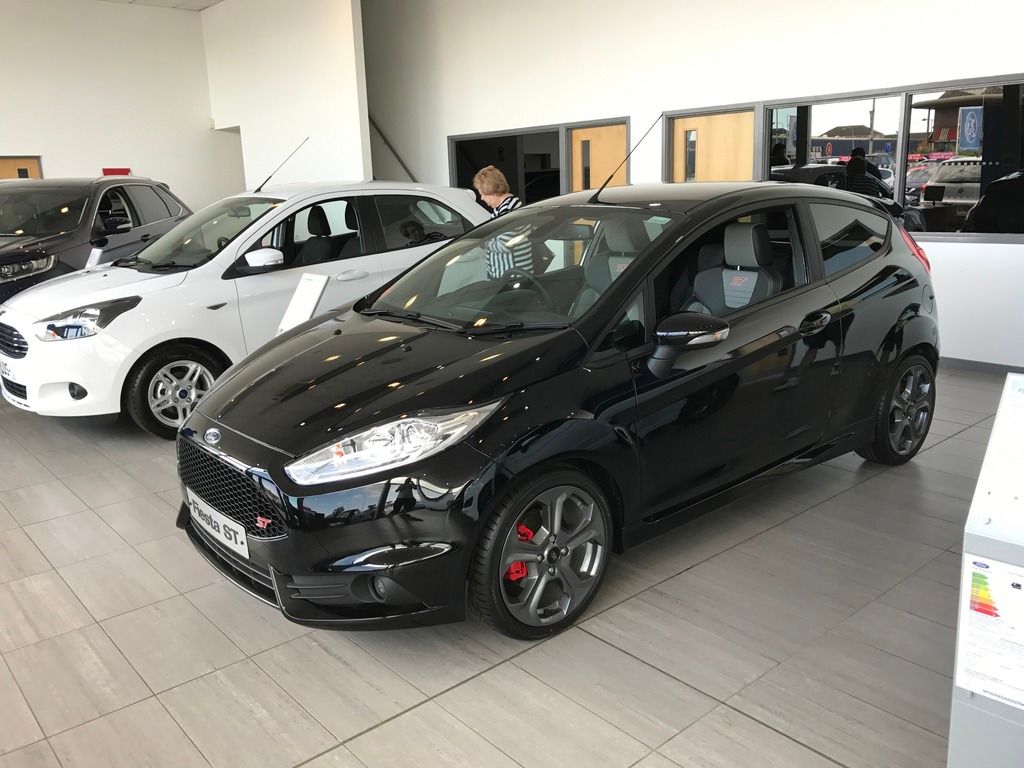 As for my outgoing A3, is anyone interested in:
3dr wind deflectors (Excellent condition) - £15
Aluminium pedals - Manual (Excellent condition) £25
Sport springs - covered 6,000 miles - open to offers
Rs6 18" style alloys - Produced by OZ Wheels (Two wheels have small curb marks) But all 4 tyres have very good tread (£550 ono)
Pics of all items for sale will be posted in the for sale section at a later date, unless anyone snaps them up here first...