Been a year or more since I was last on ASN and a few things have happened since - for some of the oldies you may remember my previous cars:
2004 A3 2.0TDI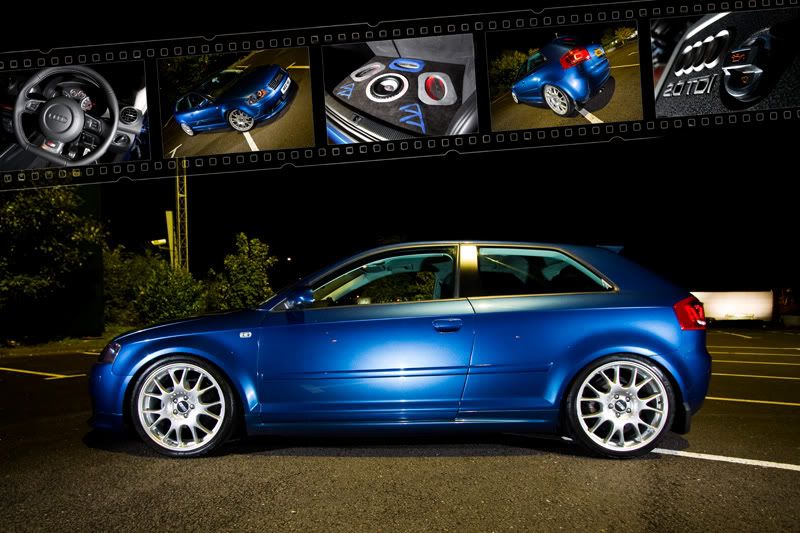 2007 S3 Revo 2+
2009 S4 Avant
I sold the Avant after 4 months of ownership for a 2010 Scirocco R
And that is what I am currently driving.
My wife has been driving a 2010 Nissan Micra for the last 6 years and has been itching to change recently - thankfully my love for Audi rubbed off on her and she set me the task of finding her something suitable
Criteria was Sportback, petrol and the usual options so I started looking.
Ideally I wanted her in a 1.8T as the 1.6NA is crap, the 1.4T give issues and TDI's there was no point. I had lined up a 2.0T in deep sea blue to go view but then this 1.8T SB BE popped up.
It has been "murdered out" by the previous owner but all the boxes are ticked for what she wanted. The car is solid and just needs a good bit of TLC and paint restored to better than factory
The dealer has agreed to replace the badges back to chrome and wheels fully refurbed back to OEM spec. Now the hunt starts for OEM bits and pieces to retro fit - my favourite so I will be back on here more often and hopefully catch up with a few of you!
Glad that my wife will now be in a more sturdy and powerful car but the Micra has served her well over the years!
Thanks