Since I've retrofitted an S-Line black intererior it came with two lights under the sunshades whom are not connected (yet).
I've made connectors for the light but need to get a live and ground from somewhere. And this livefeed need to act with the rest of the interiorlights. My first thought is connect it to the middle interiorlight in the headliner, but I can't find any OEM connection spots.
I checked ElsaWin and found that there it no additional wiring going to the connector for the interior light.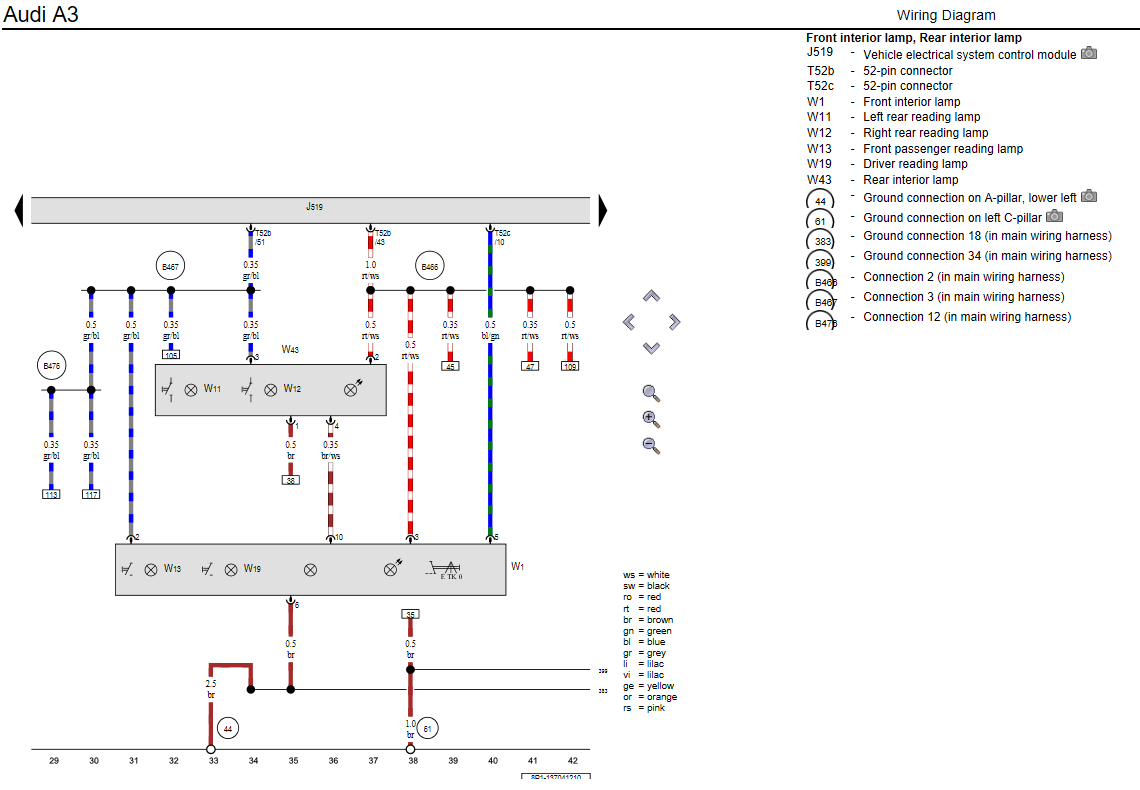 So I got the middle interiorlights out and looked on the board to see if there were any pins or connections I could splice into. Didn't saw anything so I just thought lets cut the wires and solder/splice it onto the copper for the interiorlights so they come on when pressing the button and on keyfob.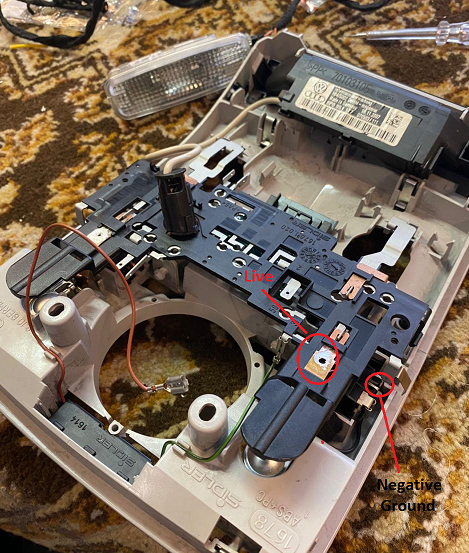 Well, when I connect both of the lights only 1 side works, so I think it "overloads"?
Anyone who can shine a light (yes I just said that) on how to wire those two lights? Or how they are connected OEM?