Joined

Oct 16, 2014
Messages

49
Reaction score

22
Can someone give me some advice please. I want to enable video in motion and oil temp etc.........but im a bit stuck and very new to this!
I connected to the car and done the below;
[5F - Information Electr.]
[Adaptation - 10] -> Channel 6 -> Change 0 to 1
Save and Exit.
I then followed the below which was on a post from 2011;
Next -
Press/Release car (turns red)
Press/Release setup (turns red)
Press/Hold car & setup at same time for approx 6 seconds (setup button red light goes out)
Release both buttons then press setup again.
To exit the Hidden Menu you need to restart the MMI
My car doesnt have the setup button as far as i can see!
So i held the car and menu buttons and the following green menu came up........is this the correct screen i should be looking at getting?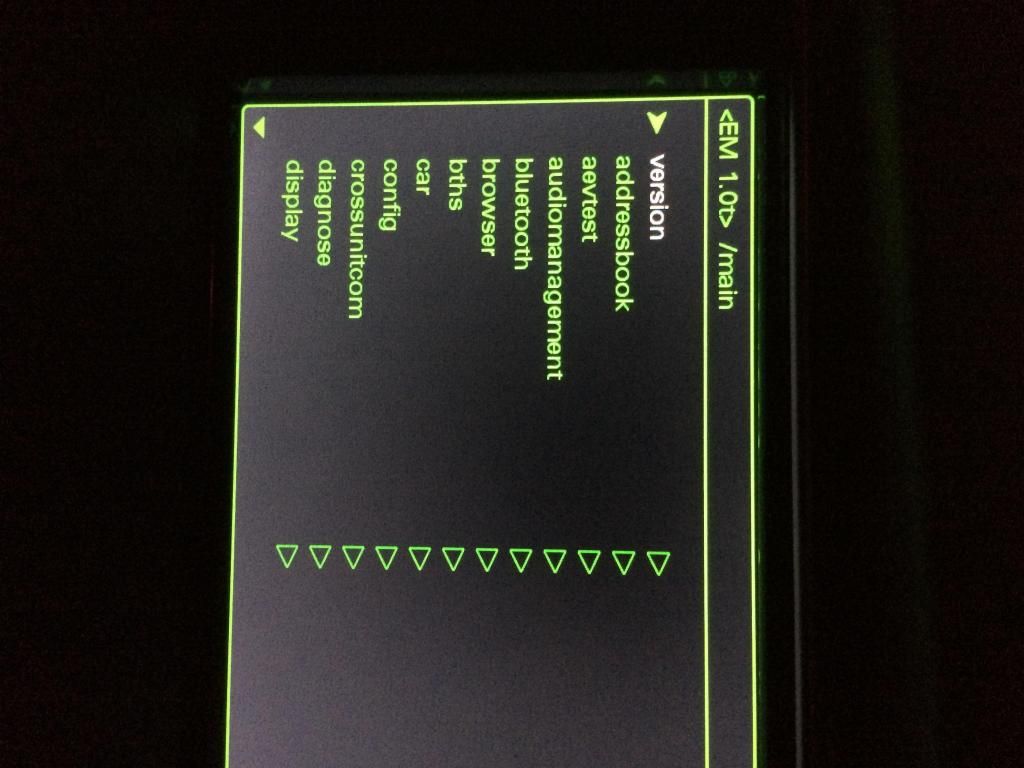 I have looked through the menus and can see anything to relate to VIM etc! stumped!
Can some guru pass on their advice please
Please dont be mean and say dont mess with it! lol