Hi People!
Just wanted to introduce myself as ive recently bought myself an Audi A3 8L Heres a pic of when i first picked her up....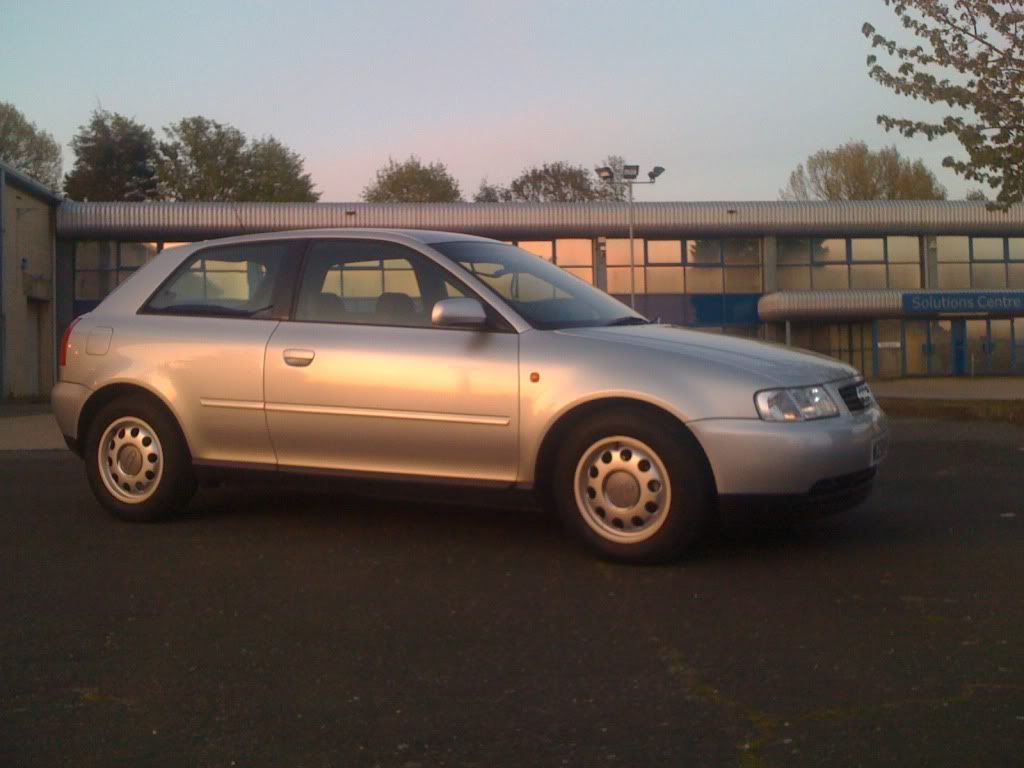 I wasnt a big fan on the 15" Audi Pepperpots it had on as i think they are way to small for the car, so i set off hunting down a nice set of polished wheels either 18"s or 17"s here was the first set i came across that almost made it on the motor....18" Mercedes AMG Monoblocks
unfortunately due to fitting coilovers i wanted to find a set that wernt so wide and slightly smaller so i then came across a set of 17" polished Audi TT Comps.......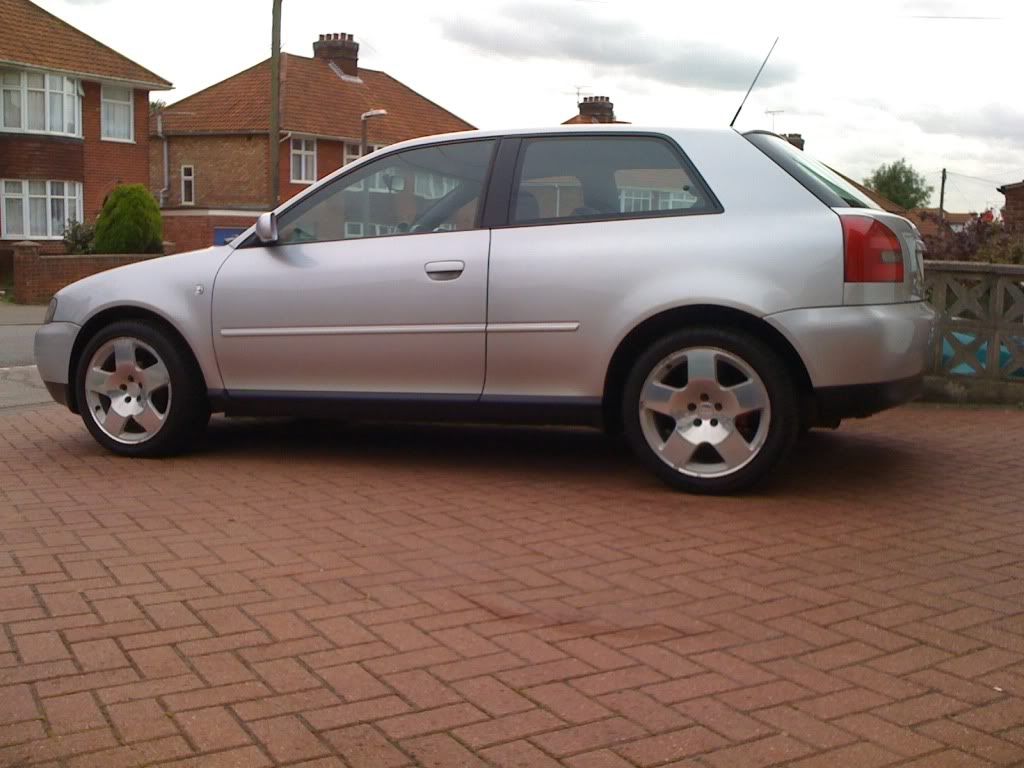 Im glad i decided on these wheels as this weekend i fitted my coilovers and slammed it, IMO they sit so much nicer under the arches than the Mercs.....
And here she is sporting the Audi-Sport.Net Sticker!!......
Other bits ive done include debadgeing boot lid and H.I.D Headlight Conversion...
future plans are maybe a black vinyl roof, facelift headlights (the projector type).
I look forward to hearing your comments and advice on things you think need doing
Will get more pics up when it stop P**sing down with rain!! lol...