For sale in overall good condition, two have been used and two are practically brand new.
Kit includes 2 pairs of spacers, 4 lots of extended wheel nuts and 1 set of locking wheel nuts.
H&R 3055571 Wheel Spacers are the answer if you need more brake clearance or just want a more aggressive look from your wheels. H&R spacers are hubcentric for a perfect fit and no vibration.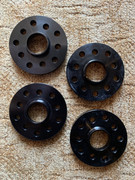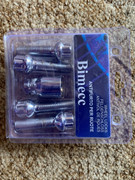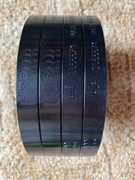 H&R 3055571 measurements:
Bolt Pattern: 5x112
Thickness: 15mm
Outside Diameter: 149mm
Hub Diameter: 57.1mm
Bore Diameter: 57.1mm
Bore Depth: Accepts up to 15mm hub height
Chamfer: 3mm 45 degrees
Will sell the lot for £120 to forum members plus £5 P&P. Buyer pays any fees.
Also for sale on ebay:
https://www.ebay.co.uk/itm/203084201385