..... This is for a 3 door model but procedure will be similar for the 5 door Sportback.
Bare in mind that this is a used spoiler and here , i had to remove the double sided sticky tape which wouldn't be necessary with a new one.
I'd been on the look out for a S Line spoiler for a couple of months. New from Audi these are £260... add painting and fitting and you're looking at £360.
Original Audi, S Line spoilers don't often come up on Ebay but when they do they command a premium and sell pretty quickly. After market ones, usually made from GRP can be difficult to paint and can take lots of work to fit properly.
I won this OEM, S Line spoiler (part number 8P3 860 943) on Ebay.
Manufacturers stamp on underside.... made in Italy ! ....
This is for the 3 door model with brake light arpature. Its in pretty good condition but will need refinishing/colour change to suit my car....
Originally these are attached to the car with 2 bolts and double sided sticky tape.....
Not wishing to drill my tailgate mine will be bonded with Sikaflex...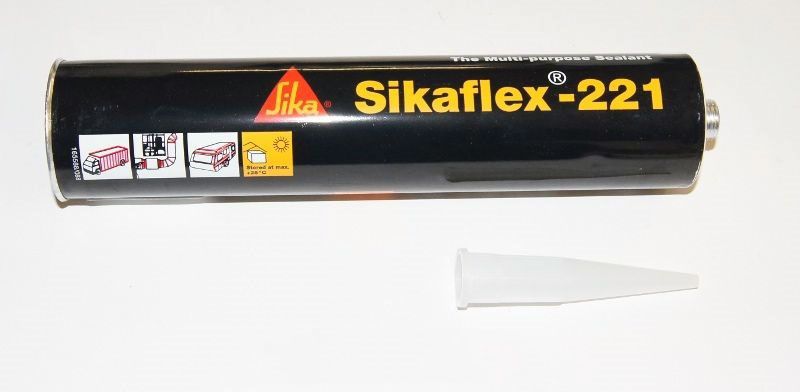 In preparation ive removed the bolt lugs by cutting and grinding with a Dremmel
One of two bolt lugs....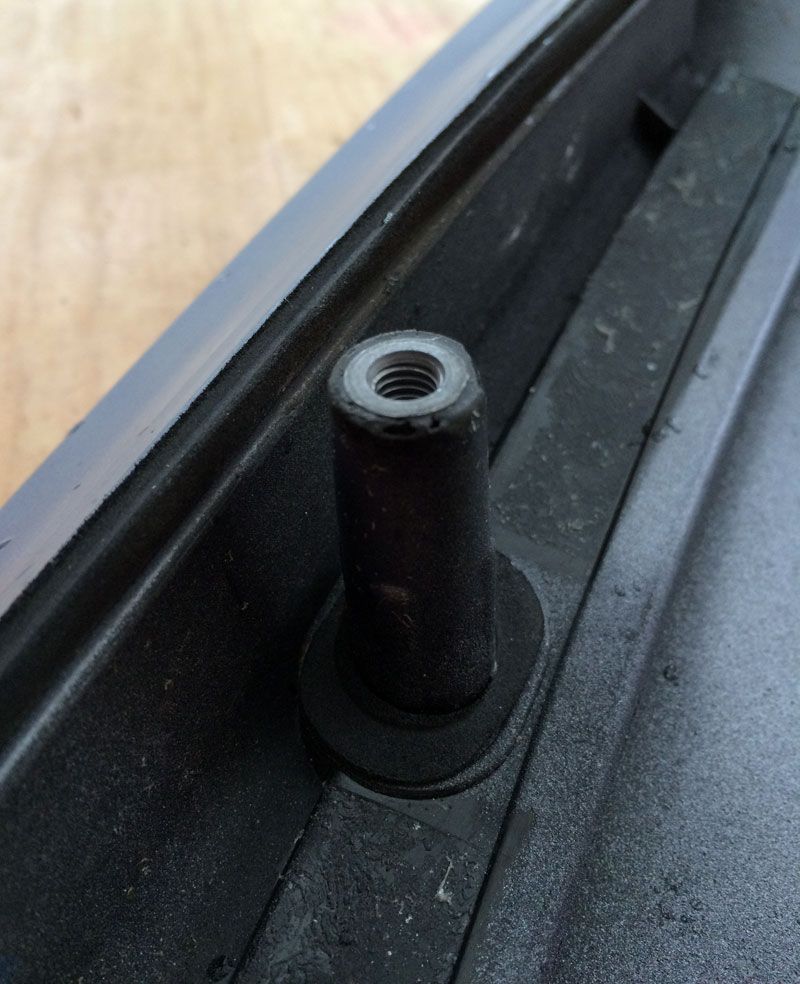 Dremel with cutting wheel ....
Taken to below surface level with a Dremel grinder. Its not pretty but on the underside, wont be seen.
Its Important its taken below surface level so as not to rub against the metal of tailgate which would eventually rust...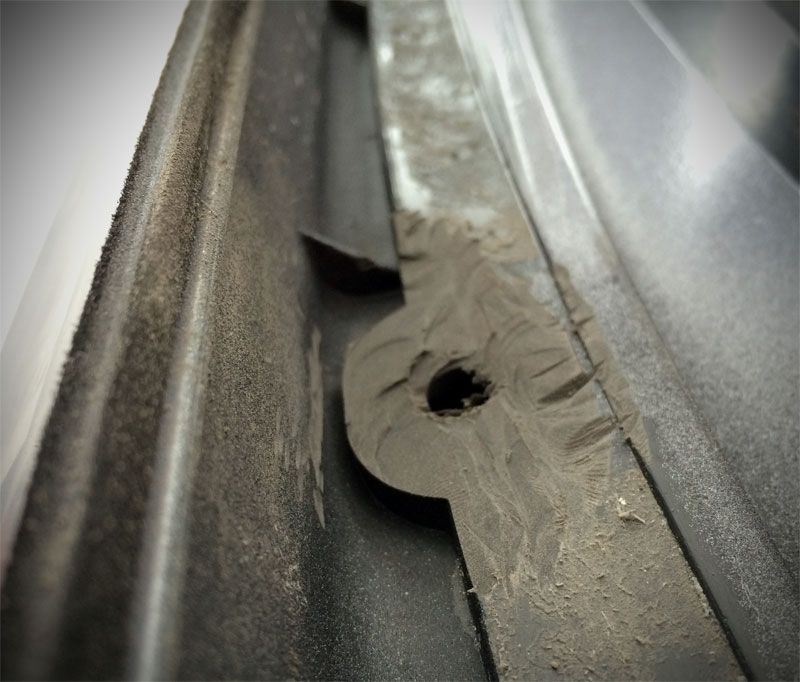 So, thats the easy bit complete.
With this being a used spoiler i had to remove the double sided sticky tape... removing the tape is pretty hard going. Initially, i was heating the tape with a hair dryer and "rolling" it off with my thumb. doing it bit by bit was taking ages and produced a huge blister on my thumb. So it was onto plan B.
I picked up some Hilka cotton gloves with rubber finger tips and with help from Megan (she aimed the hair dryer) i rolled the tape from the spoiler. This method was much easier as i didn't need to heat the tape stop to roll, heat the ta..... protection from the rubber tipped gloves = no more blisters.
In the following image you can see the original foam/rubber strip attached to the upper edge of the lip. This is where the spoiler contacts the tailgate, ill be removing this for painting and as a replacement isn't available from Audi ill be using glazing seal instead. This is on the underside and once the spoiler is in place wont be seen.
Trial fit ...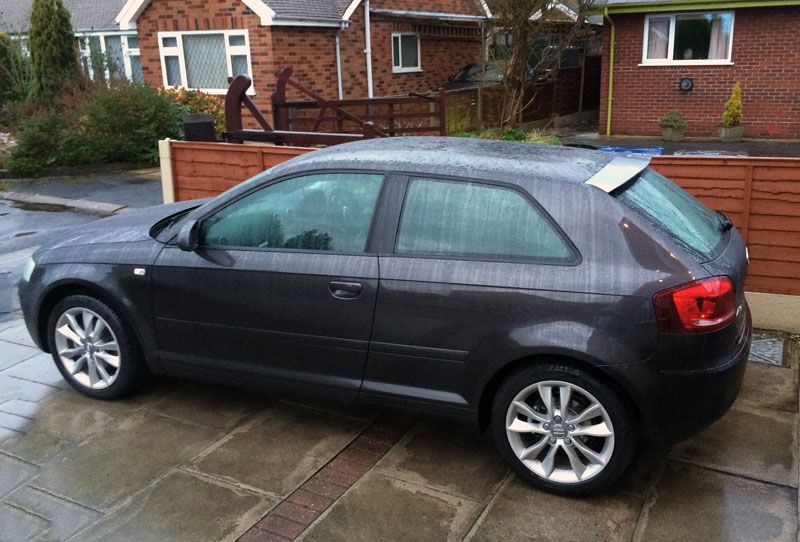 I Dropped the spoiler off at the paint shop earlier for prep and paint. Car will be taken Friday lunch time, spoiler fitted and ill collect Saturday lunch allowing plenty of time for Sikaflex to set.
Pics to follow ....