Andrew - Diesel Tuning UK
Site Sponsor
Following from Leo's thread
Audi S3 - 0-60mph =3.77, 0-100mph = 8.92
Before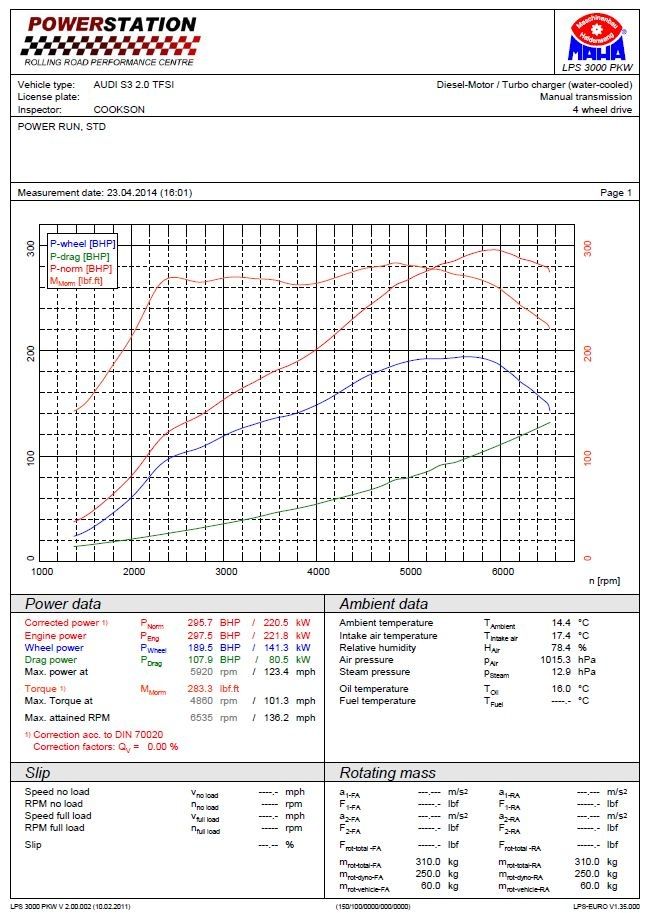 After
we've decided to offer you guys an extra special group buy.
The usual rrp is £549 inc vat, usually discounted down to £475.95 inc vat.
For this group buy to go go ahead we need a minimum of 10 names on the list, once we have the 10 names the cost of the box will drop down to £399.00 (inc vat)plus shipping.
If we have 5 names the cost will drop to £429 (inc vat) plus shipping
1) monopole* s3 8v
2) ziggyma89 s3 8v
3) fanoe 1.8tfsi 180ps
4) coddy89 1.8tfsi 180ps
5) davidking1987 S3 saloon
6) A4B8Sline 2009 A4 2.0TFSI 211
7) benhock101 a3 1.4 125PS
8) tonysiv S3 300PS
9) arcam S3 300 PS
10) frazzmac s3 300PS
The cost of shipping to the UK is £6.95, rest of world via FedEx is £40.
Anyone outside the eu will be charged
£357.50 if we have 5/9 names on the list, or
£332.50 if we have 10 names on the list
This offer is open to all members with the following vehicles
Audi 8v s3 280/300ps
Audi 8v a3 1.8 tfsi 180ps
Audi 8v a3 1.4 tfsi 122ps/140ps and 150 COD
Audi RS3
Audi RSQ3
Audi A4 B8 2.0 tfsi 180/211/225PS
Audi A4 B8 1.8 tfsi 170PS
Audi A4 B8 3.0 tfsi 333PS (S4)
Fitting can be arranged for an additional charge of £80 in either Durham (at DTUK) or in Lancashire (GNJ Motorsport), the Scottish Borders (Brotek)
To take part in this group buy please reply to this thread, and please add your vehicle details.
Cheers
Andrew
Last edited: