Joined

Mar 23, 2011
Messages

1
Reaction score

0
Hi all, joined up specifically to post this!
My A3 was fitted with a cassette player for some reason, not a CD player. Looking at the original purchase receipt it appears it was a base spec car which an old person has fitted a load of options too - heated seats, climate control etc and a load of other stuff I wouldn't have picked over a flippin' CD player. But they were old, and probably didn't own CDs, so they are forgiven.
Anyway, I've looked into the solutions and asked on Pistonheads and it would seem a decent option would be to fit one of these:
http://cgi.ebay.co.uk/AUDI-A2-A3-A4-...item3f0448b4c8
From what I can work out, I need to take out the glovebox, drill a hole for the 3.5mm jack to go through, and attach the gizmo to where the CD changer would be. I don't really understand where the little white box goes, or what the red/black leads are for.
Is there a guide on doing this, as I'll freely admit I'm not brilliant at practical things!
For the record, this is my stereo, and my glovebox (although you probably know what that looks like!!)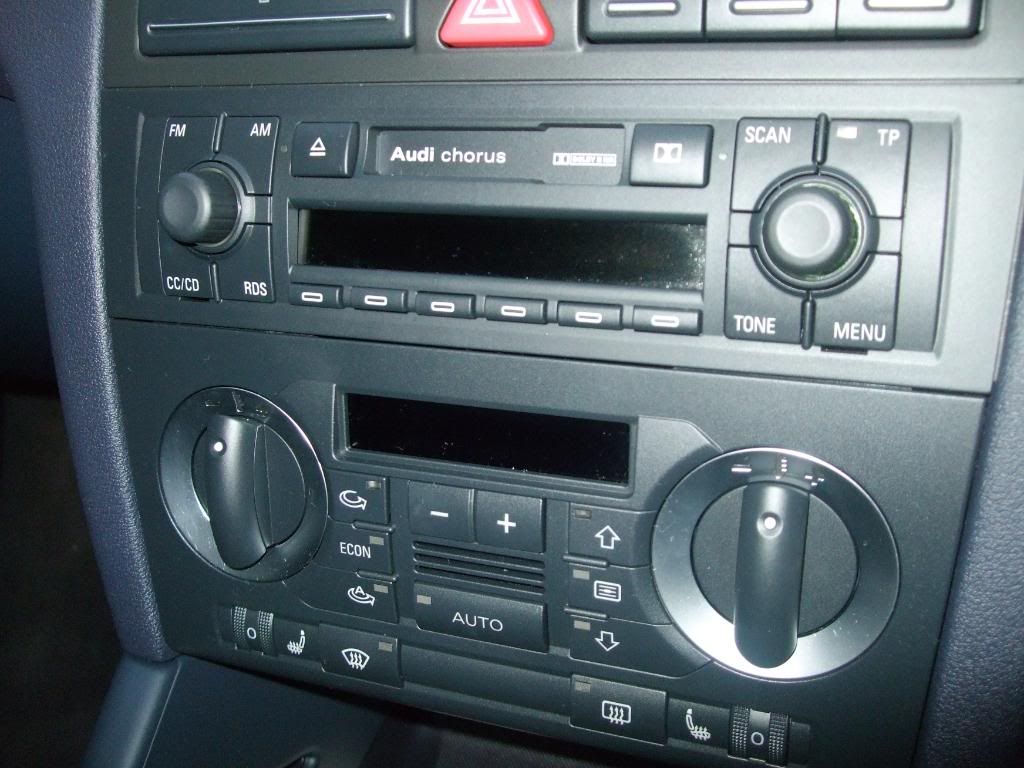 Cheers ears. :icon_thumright: