Joined

Oct 21, 2010
Messages

149
Reaction score

19
Well I have been busy the last few days
First jobs on the cards was to fit my new s-line badge. The car came with the s-line interior and i plan on adding other parts.
Badge was quite fiddly to fit but clipped on in the end
Next up I decided to spray the centre front lip of the bumper in matt black. I have seen this done on a few audis and love the look of it.
So I masked the area off, sanded it down and got spraying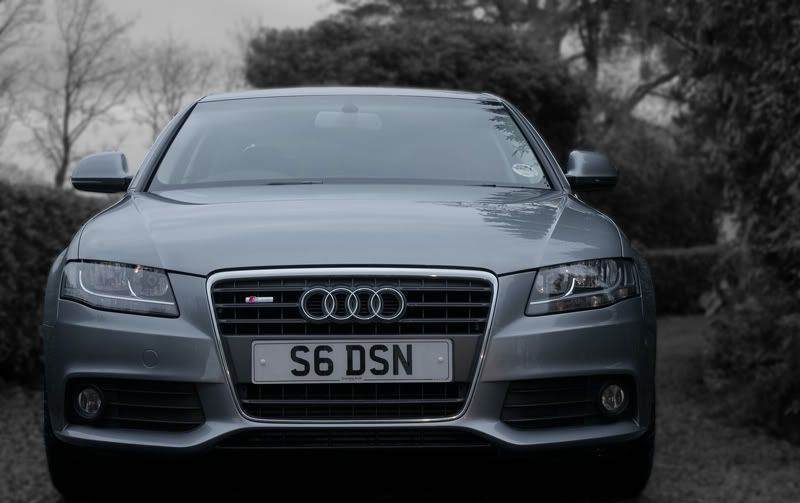 I think it totally changes the front look of the car and am really happy with it!
Also fitted my new tax disk holder, debadged the rear and fitted new xenon number plate lights!
Not had time to take more pics as been mega busy whilst in Ireland, but will get another photoshoot soon
Saving hard for a remap and window tints as we speak.
Also just bought this...
AUDI A4 TELEPHONE ROOF AERIAL 8E9035503F/S NEW GENUINE on eBay (end time 19-Nov-10 22:05:48 GMT)
to be sprayed in the colour of my car and fitted (just for styling purposes) not with the wiring, so no drilling holes in the roof lol.
Still loving the car, done over 1200 miles since I got it and averaged 47mpg
the comfort and torque is awesome
Sammy