Badger 5 Edition...Its all about the flow...
Staff member
Moderator
I have had a SkyWatcher Star Adventurer tracking mount for over a year... so far all I have is used it once or twice for moon shots as its really useful for keeping the moon in frame helping me have more time for my old eyes to get a decent focus and not having to reframe every couple of minutes...
Last night we had a fairly rare clear but not cold night for the time of year here in the UK so I decided to have a crack at actually using the thing for what it was designed for...
Using my 7D2, 100-400L MkII and a SkyTech CLS filter I managed to grab this...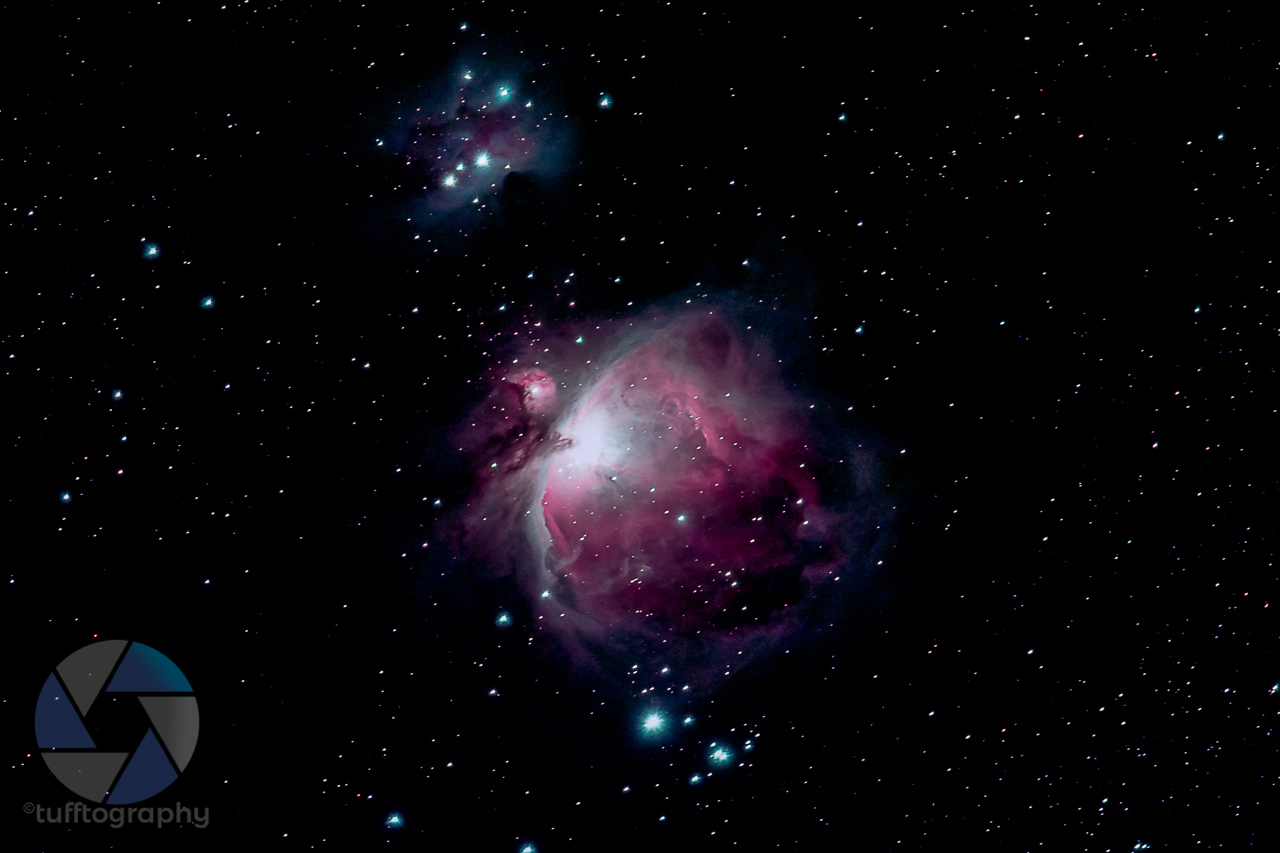 Ten 2 minute light frames, seven dark... stacked in DSS and processed in LR and PS... my PS astro editing skills are not the best at the moment as I more or less use LR for everything and I am sure that my image is not for the purists but its my first widefield astro image outside of the moon (which I do quite often) and the occasional Milkyway..
Hope you like it
<tuffty/>