I appreciate that the pictures are not telling the full story but I had a nail like this stuck in my tyre:
I would get about 7 days out of it until it became flat so needed it fixed.
I went to the shop to get it repaired but at the time the man said that "my tyre is worn out and it will explode when it gets too hot"
to which my reply was "just fix the puncture"
Paid 7 quid job over - tyre looks ok so far...
considering a new tyre costs between £130 and £170 and > likely I will need to replace them all or in pairs I felt I made the right decision
here is some pics of my tyre that the guy saw: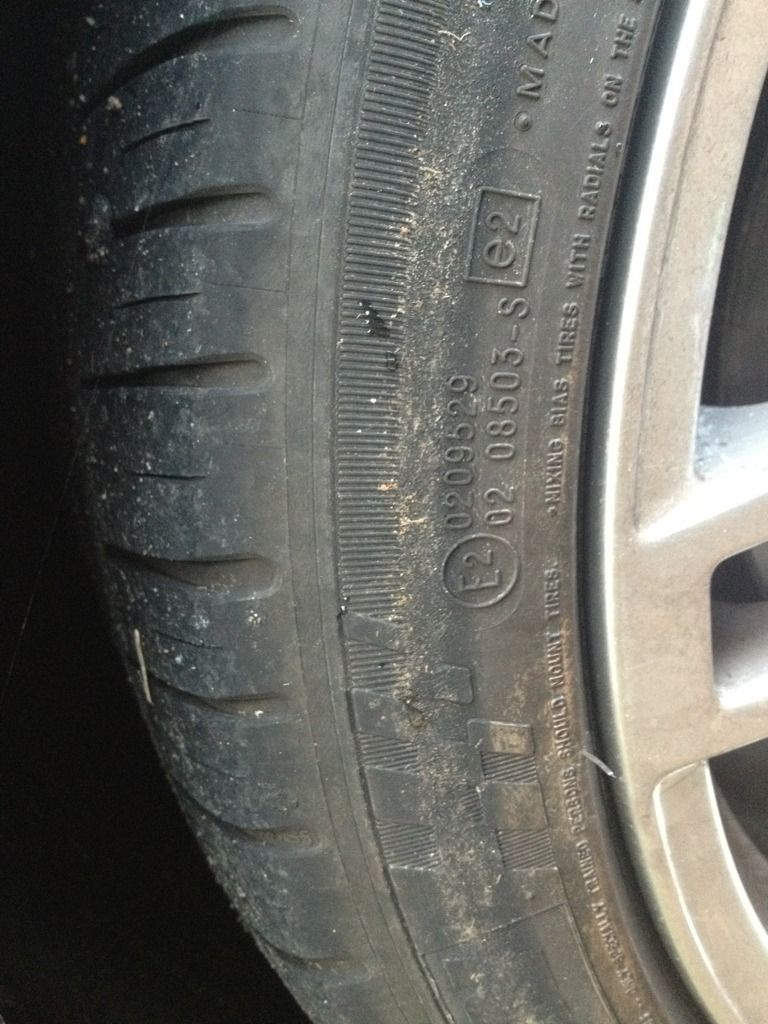 this is tyre on front with size
does it look bad to you? Would you replace it?