After asking in a previous thread about diy panel retrim not many people had tackled this so thought I would do a little write up on what I've done so far.
I wanted something different than the leather door cards so tracked down some diamond faux suede in a dark grey to break up my light grey leather interior. I also didn't want to have to grind out the hot welded inserts that the fabric has been glued to so did it this way.
Remove your panels and unscrew the arm rest and handles.
Then I made some templates for the rear doors and cut out the fabric slightly larger than the panels.
I then fed the lower part of the fabric into the gap using a cake spatula and pushed the fabric into the tiny groove along the bottom.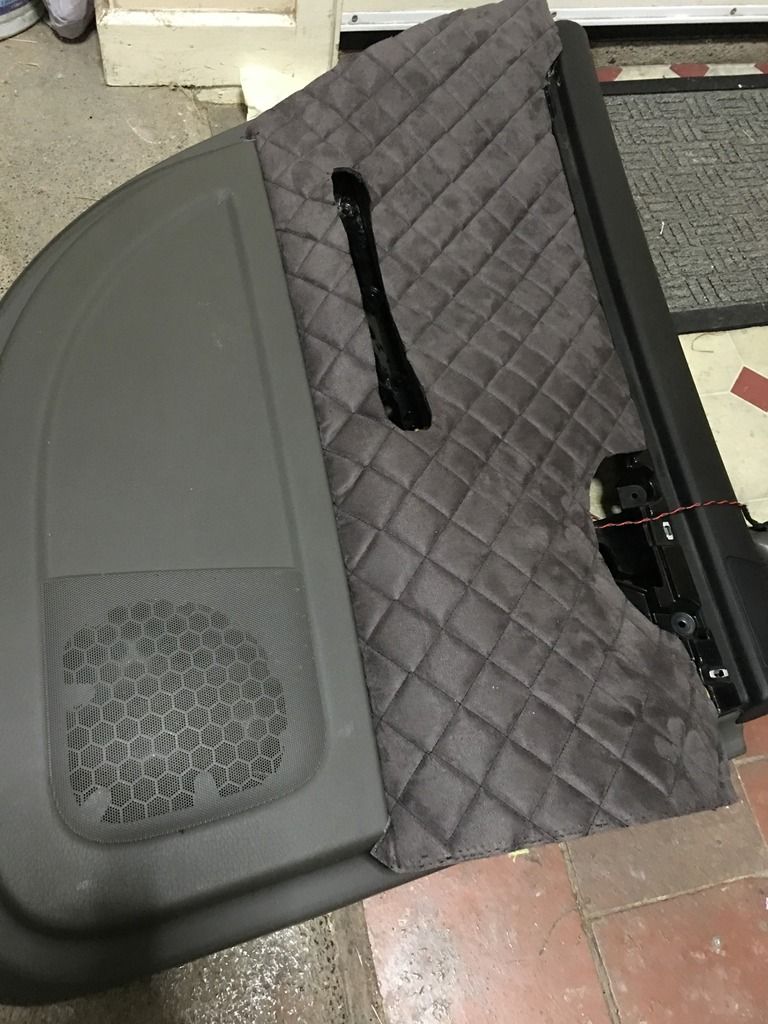 I masked off areas of the door card that I didn't want covered in spray adhesive and then I applied adhesive on both the fabric and the door card.
Work from the bottom up and push the fabric into the corners and stretch where possible to eliminate sagging or wrinkles.
Once set I went about trimming where needed and began using the spatula to push the remaining edges into the door card.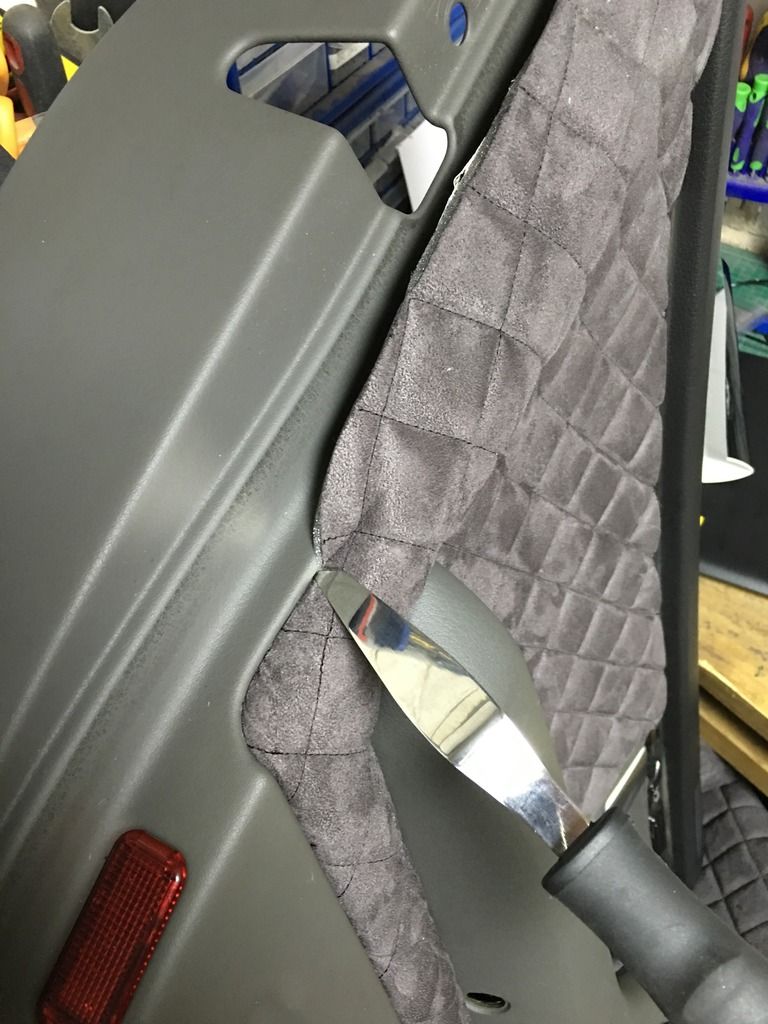 Once all edges are push in and the arm rest and handle are screwed back in you should end up with something like this.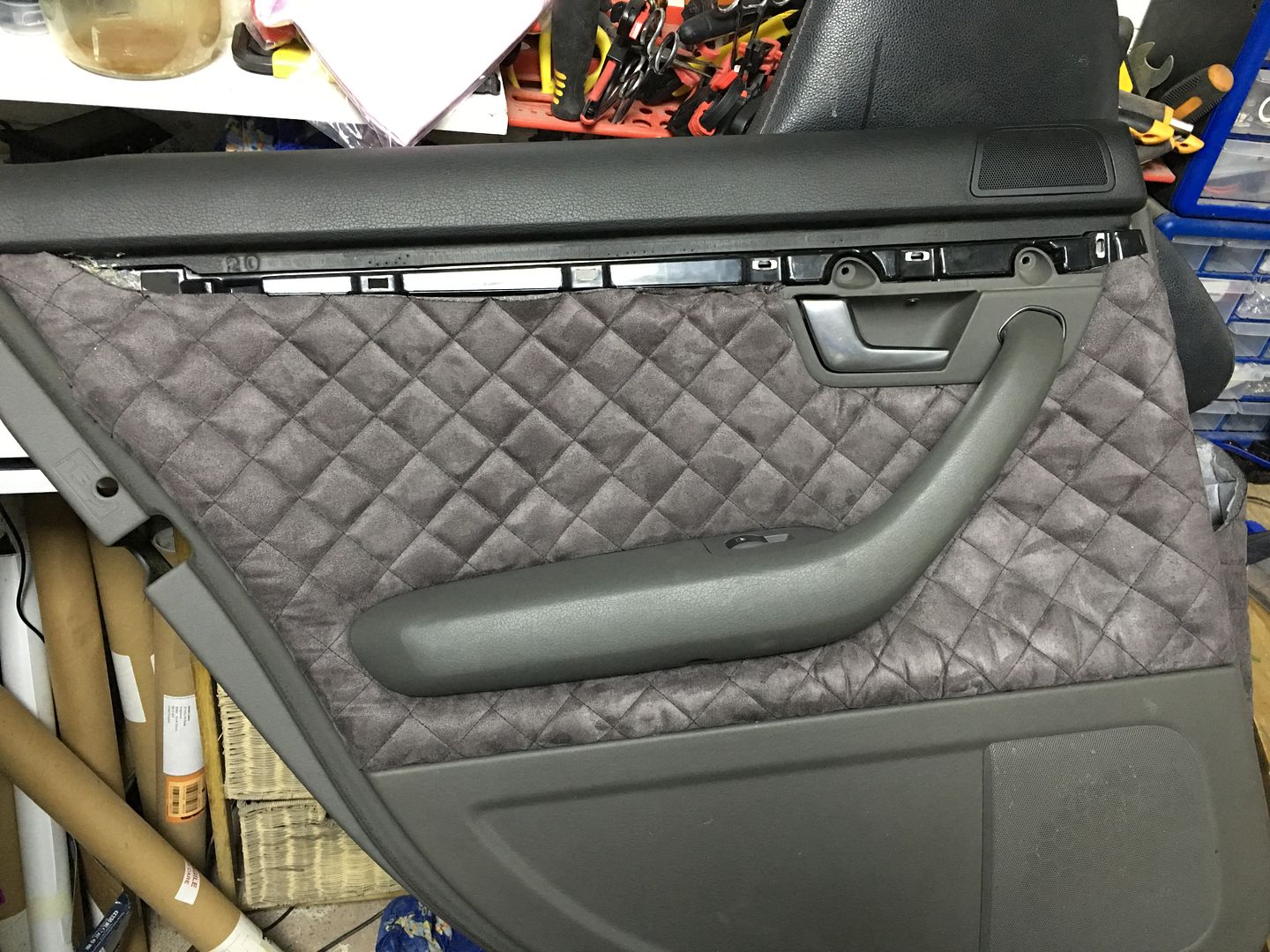 I've yet to fit this one yet as it's quite late and dark outside but will fit it tomorrow and then start on the other door cards.
All in all I would say it took about 1.30hrs to complete (without taking out the doorcard) so should get the other 3 finished in a day.
I'll get some pics of the others once fitted.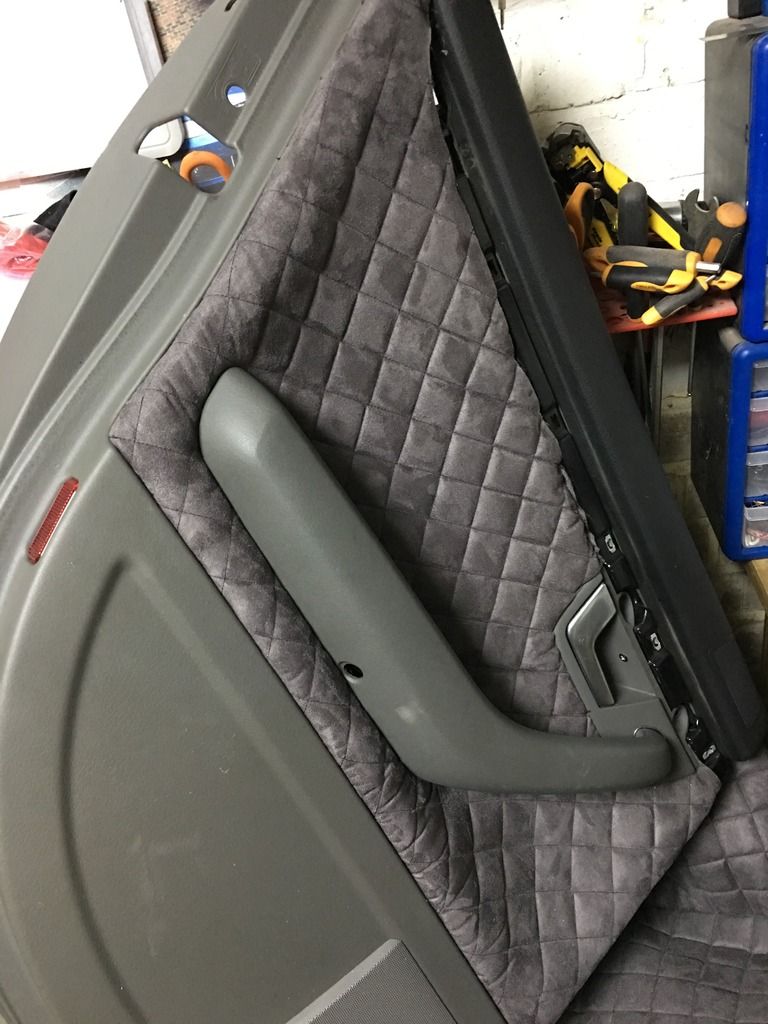 It would be great to see some other funky fabric designs being used in this way.
Let me know what you guys think.