Well-Known Member
VCDS Map User
Joined

Jun 14, 2012
Messages

3,807
Reaction score

1,130
Points

113
Location
Started life as an early bog standard 5 speed 1.9tdi PD130 AWX SE model when I got it...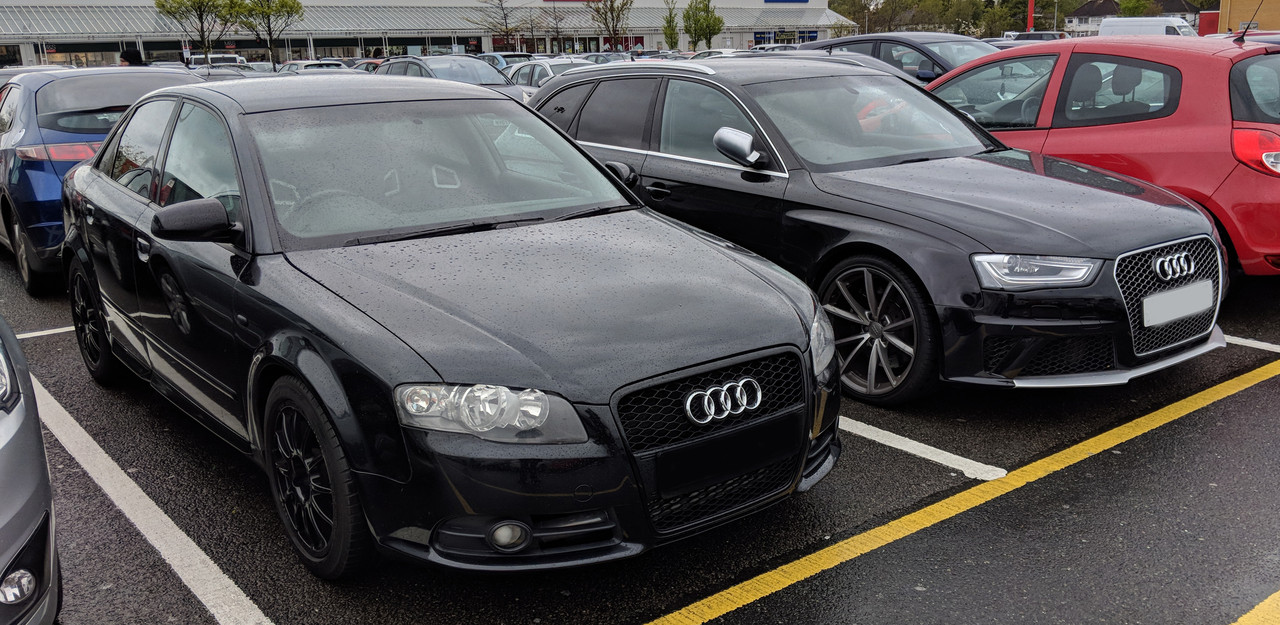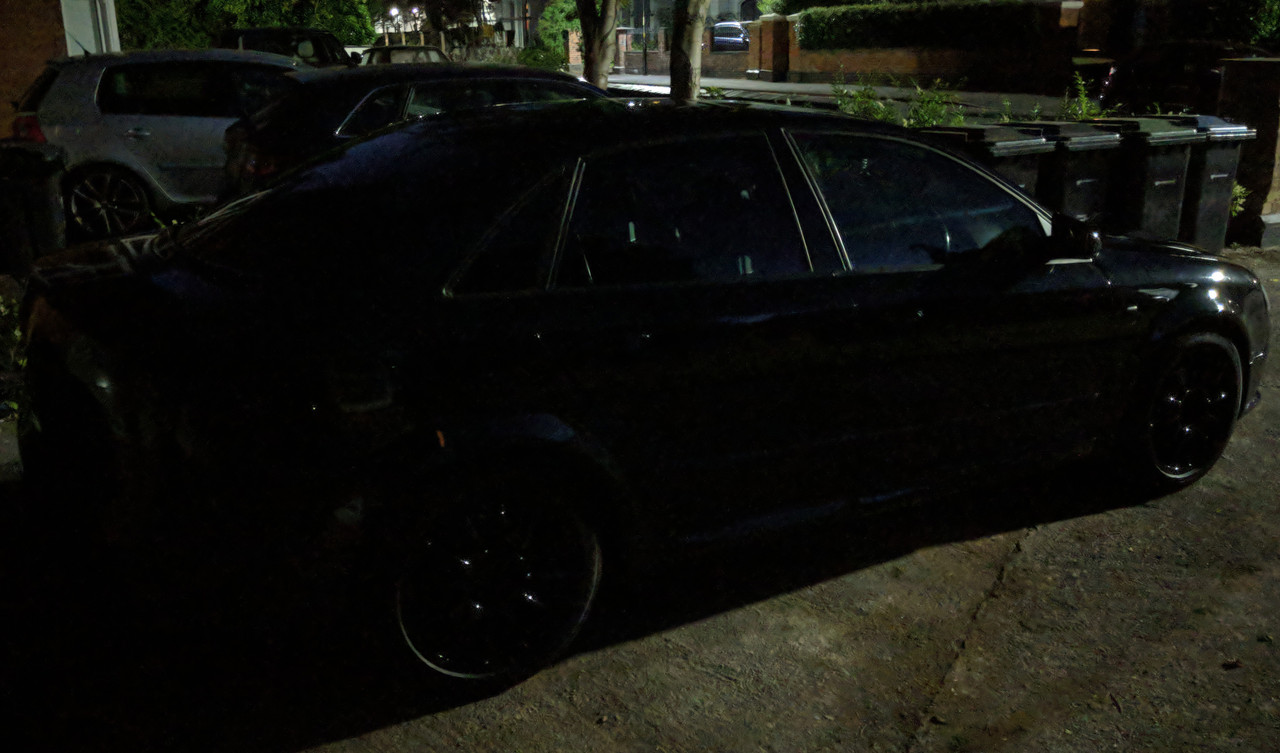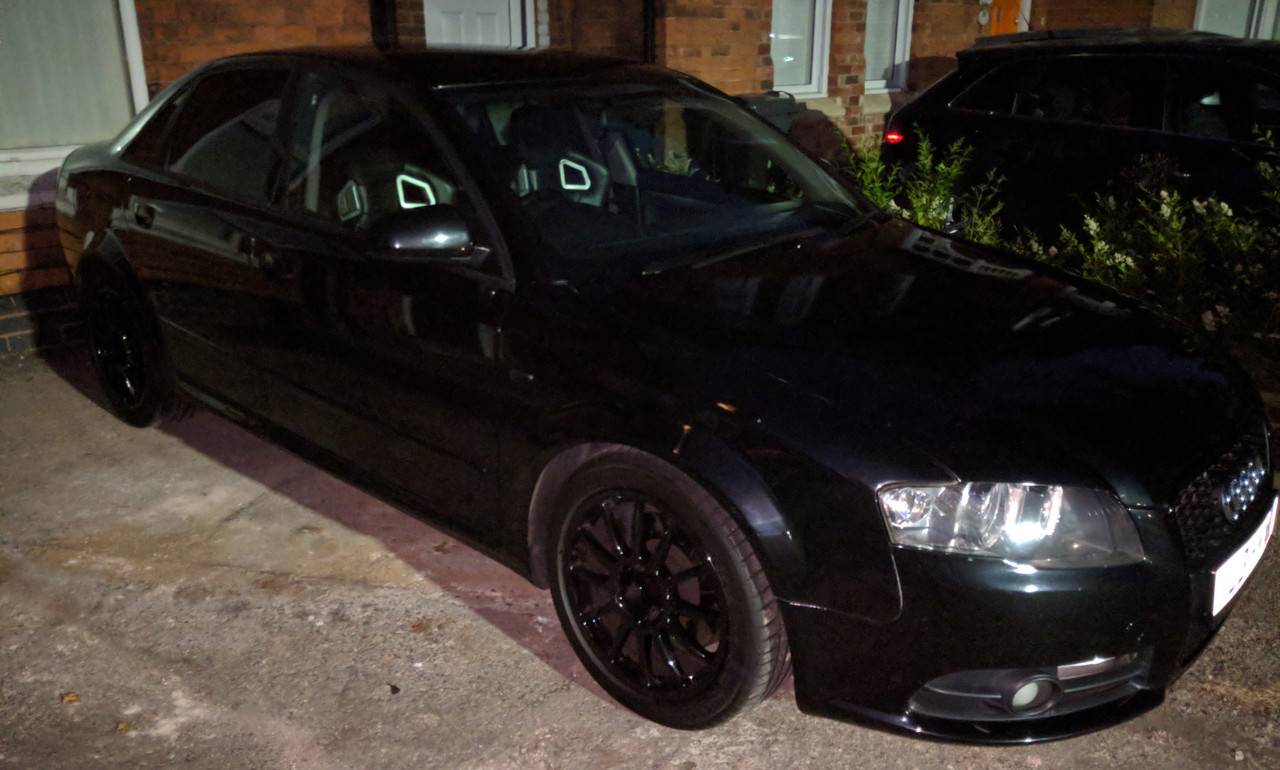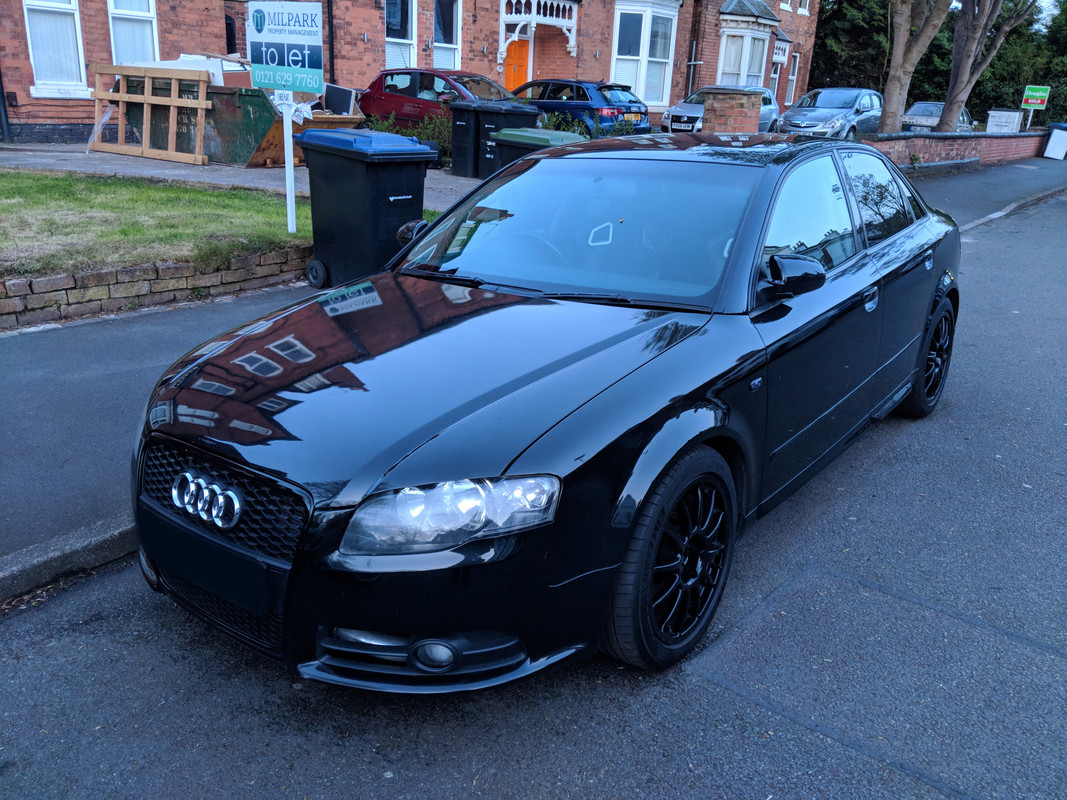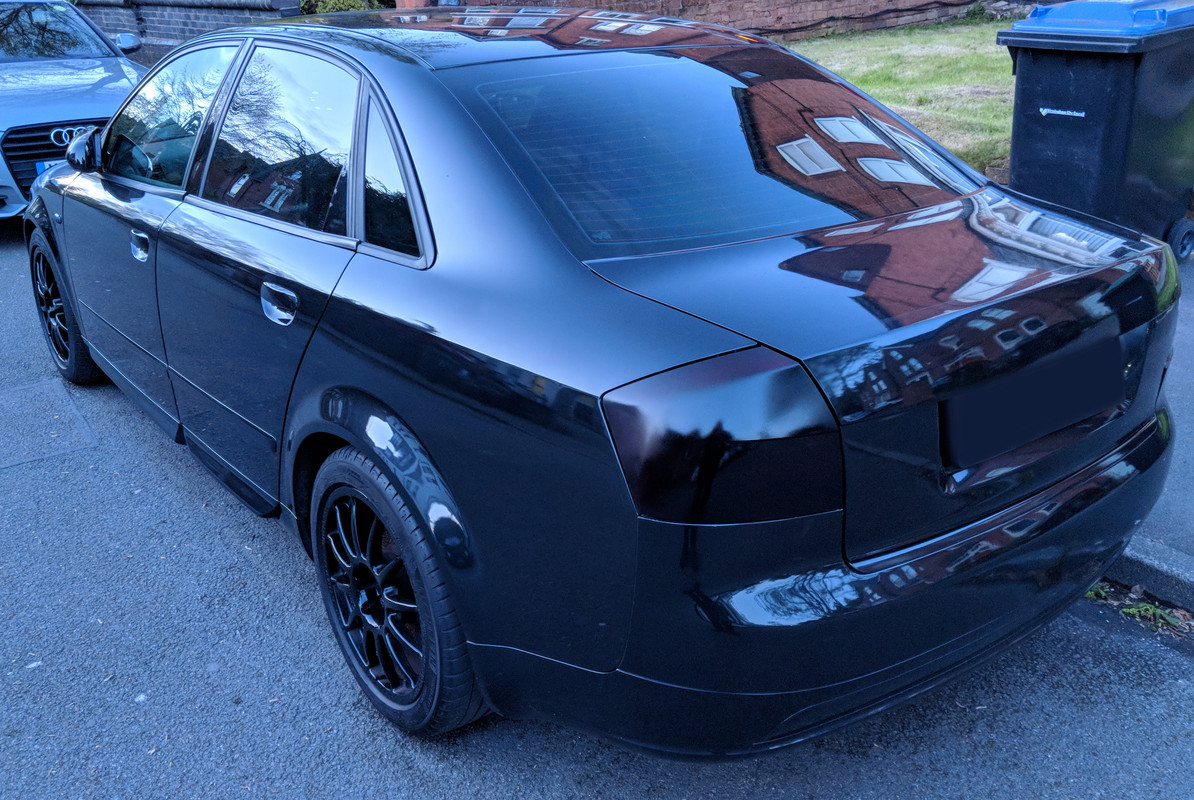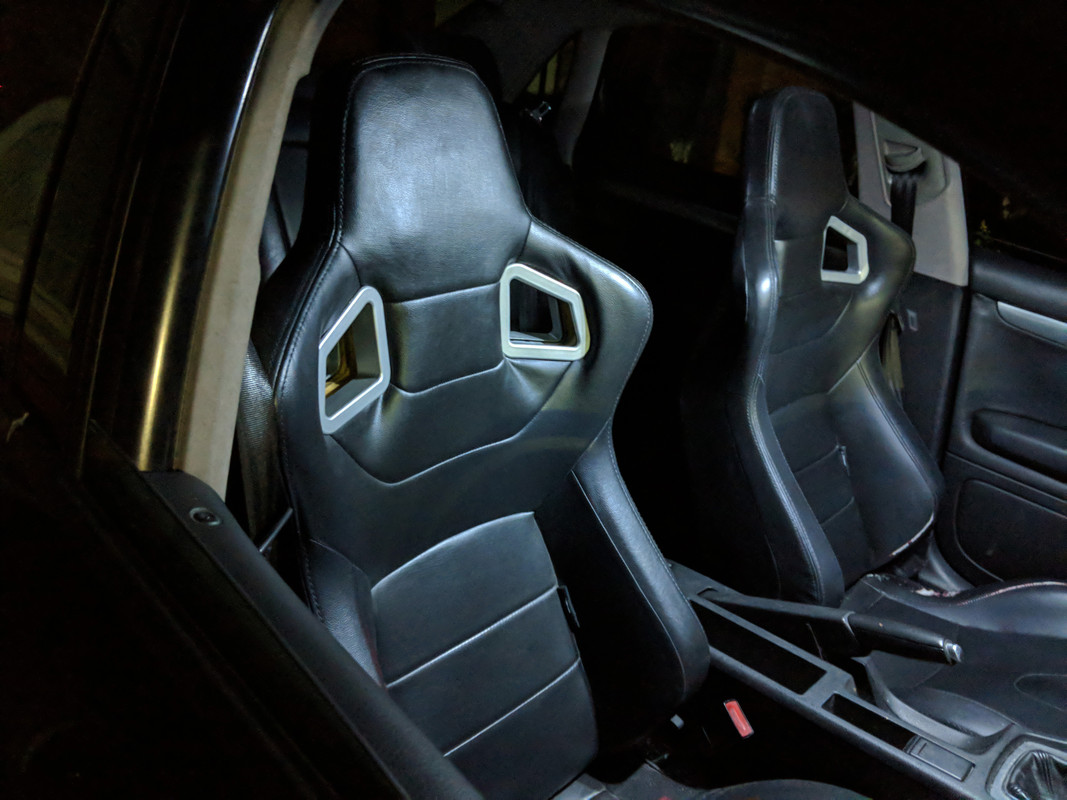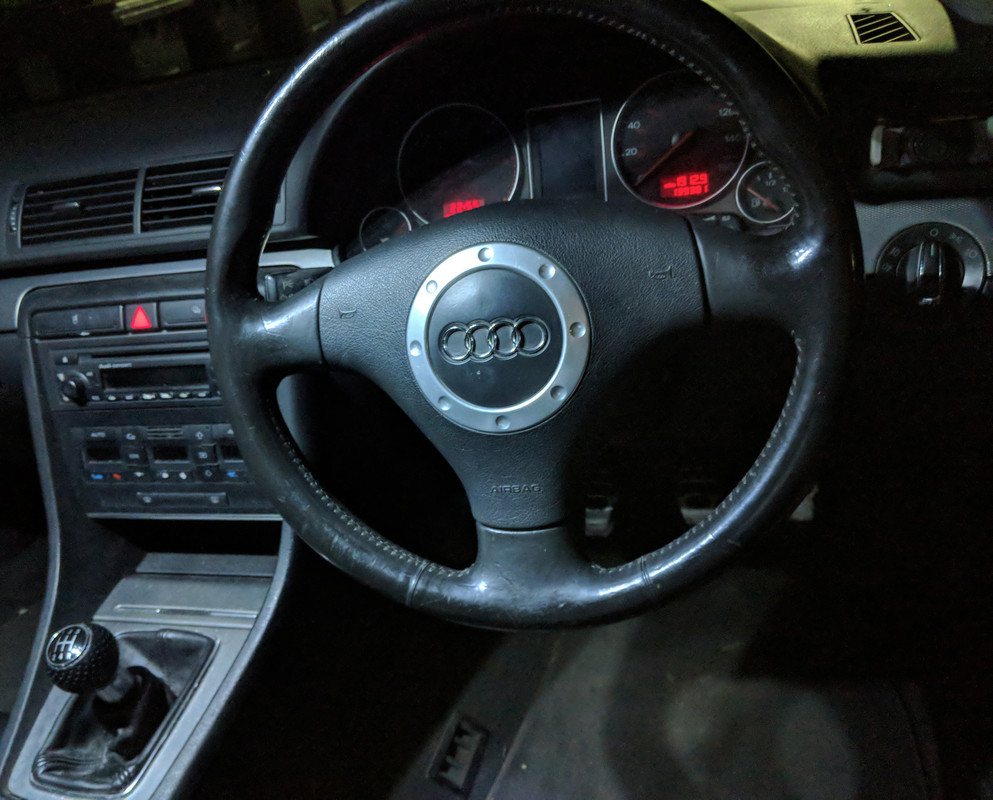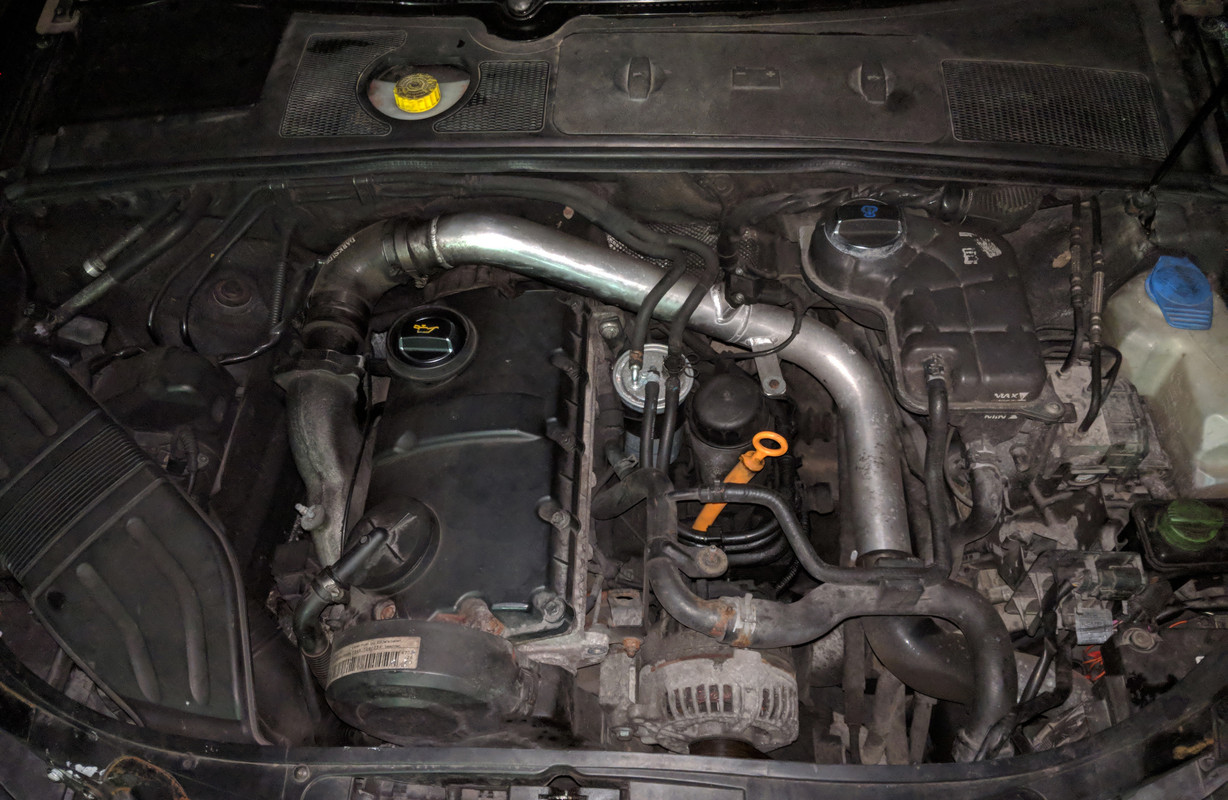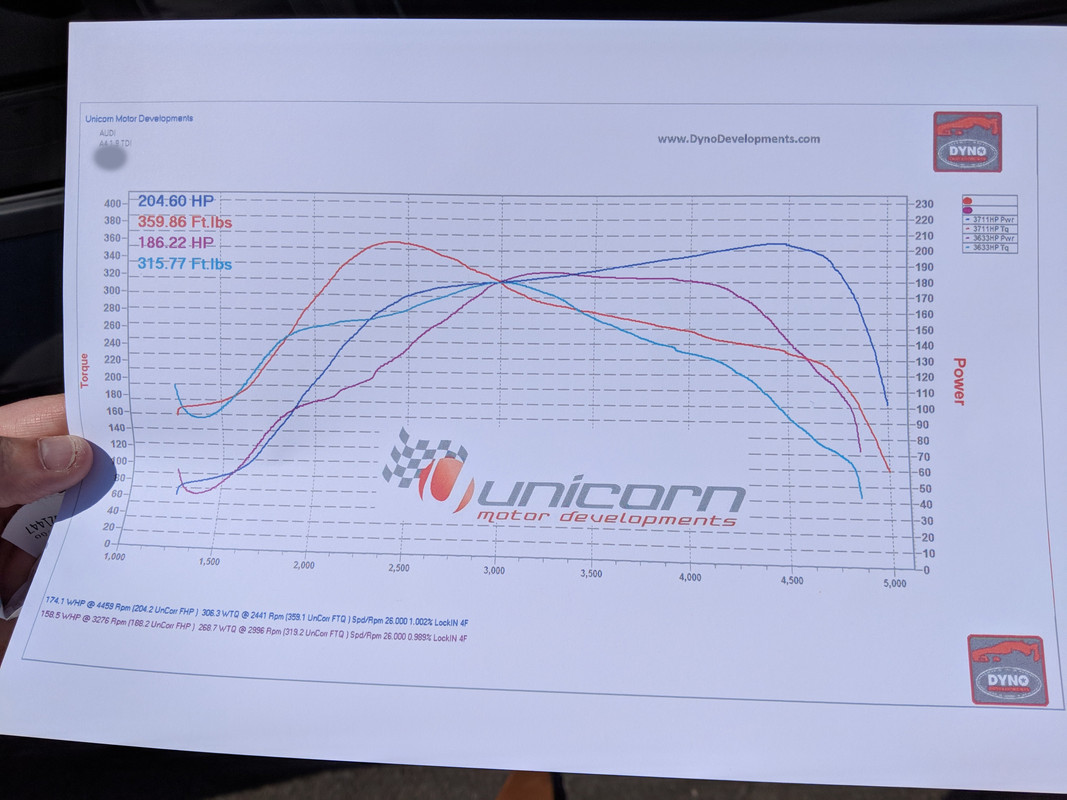 ​
Mods:
Tints on all back windows
Eibach suspension
AP dampers/shocks
Smoked side repeaters
RS4 pedals
S-line rear bumper
S4 door blades
Hidden turbo back 2.5" straight pipe exhaust
Pressed metal number plates with plate holders
Led interior lighting including boot lights
B7 Aero wipers with Bosch blades
Debadged rear
Colour coded boot trim
Lightweight 17" Team Dynamics Pro Race 1.2
Black wheel bolts
Black universal center caps
225/45/17 Mitchelin Pilot Sport 4 tyres
BV43 turbo
RS4 rear anti roll bar
LED licence plate lighting
EGR delete
Sachs Race Engineering clutch kit
Remap (205bhp with 360ft/lbs)
Launch control
Hard cut rev limiter
Sprint booster
Air con delete
Engine cover removed
PD150 head studs
Porsche and VW alternate engine bay caps
RS6 replica seats
CD changer removed
Spare wheel removed
Front mount intercooler
Intercooler piping all swapped
Dechromed b7 headlights with clear indicators
Phillips and Osram brightest bulbs all round
B6 to B7 cut wings
B7 RS4 black edition grille
B7 s-line front bumper
B7 bonnet
B7 s-line fog grilles
B7 bumper support
Smoked rear lights
Smoked indicators
Sport model steering wheel with Audi TT airbag
B7 2.0T Special Edition brakes (320mm front, 288mm rear)
Drilled and groved discs
Brembo pads
HEL braided brake lines
5.1 brake fluid
VW chrome fog light switch
short shifter
Bosch S5 battery
Bosch filters with Castrol Edge 5w40 oil
Perferated leather sport gear knob
Higher torque rated manifold and exhaust bolts
...think that's about it haha will update if I can think of more.
Possible future mods:
Recaro/Bride/other bucket seats
Polybush or swap arms for Meyle HD
034 gearbox mount
Race orientated wheel alignment
Carbon/RS4/fiberglass lighter body pannels
Passat spray washer jets
RS style plastic mesh fogs
Glasses holder rather than hanger
Remove clutch delay valve
Darkest legal tints with sun strip
Increase bulb brightness in vag-com
Add auto lock at 15mph in vag-com
Spray intercooler and piping black
6 speed with LSD (if the gearbox gives up)
Replace more under bonnet caps
Find/remove more unnesecerry parts
Wheel arch vents and brake cooling mods
"Projects" are never complete but I think mine is now at the stage where future mods are debatable as to whether or not they're actually worth doing so I'm calling it a built thread rather than build as theirs not much more to do (if I do anything... probably will I'm addicted).
Comments, suggestions, questions or anything else about the car are more than welcome but please don't thread hijack and ask about your own, if you would like help/advice drop me a private message (more than happy to help but will be ignoring thread comments of "I'm thinking of doing a b7 conversion...", "I want a bigger turbo...", ask about mods I've done just be mindful this is my build thread not yours).
Last edited:
Reactions:
RS4B5, A4A4, rjm180 and 2 others