Had this one my to-do-list for a while now, I changed the accelerator and brake pedal with ease but the dead pedal was not as straight forward.
I purchased the LHD drive dead pedal think it was about £35 - vagparts sell it, but if your only buying that is prob cheaper to get from the dealers as you don't have to pay the postage.
The LHD dead pedal looks like this
First thing to do was take the pedal apart, there were a number of lugs on the back which I bent straight. I was then left with this
I removed all the lugs of the aluminium part with the dremel. You then need to remove your existing dead pedal, there is a 10mm bolt at the top right and a philips screw at the top. The plastic pedal will then lift up and outwards.
Next I placed the pedal over the aluminium and marked the shape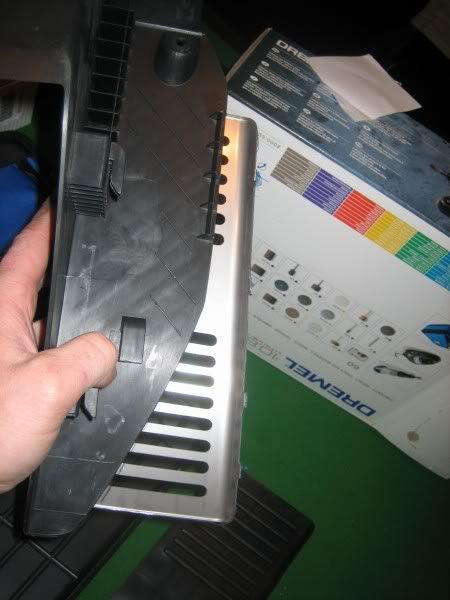 The dremel came out again (remember the safety specs as there is plenty of debris)
I was left with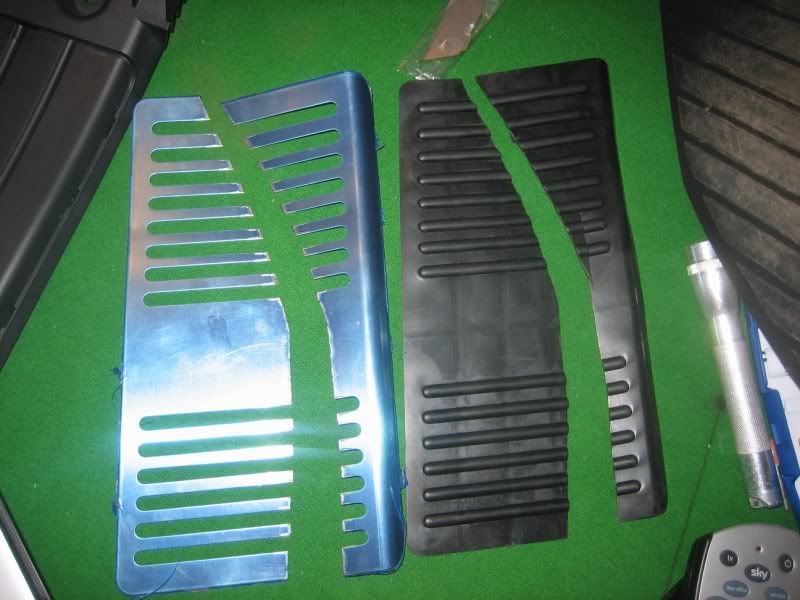 I then placed the rubber on the dead peal with the trimmed aluminium over the top and cut the rubber with a sharp Stanley blade. On the underside of the rubber are raised sections, I also trimmed these. Next came the gluing, after a few attempts at not bonding I scored the aluminium and rubber and used superglue to bond the two together. Be careful with the super glue as it dries white and marks the rubber - not to much of a problem as it will scrape off after. I used tiger seal (any body sealant etc will do the job) to bond the rubber to the plastic dead pedal. Use plenty of tape on the pedal to ensure you get a good bond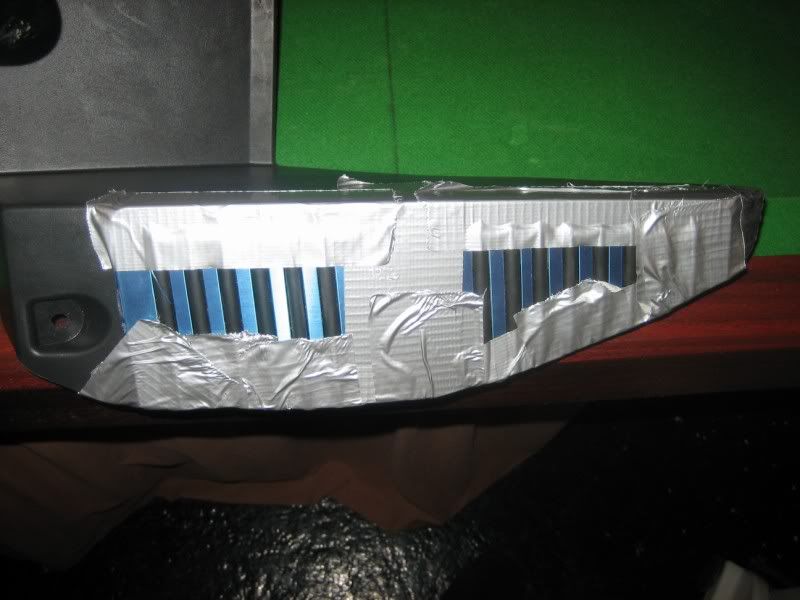 After removing the tape, aluminium protector and cleaning the edges I was left with this
and fitted
All in all a relatively simple mod and looks so matches well