Recently bought a 2012 Black edition A4. Always liked these cars and after months of looking, one finally come up with near the spec I was wanting, and in great condition for its age and mileage of 23,000miles.
Picked it up on Saturday after waiting for a week to sort some minor things out I spotted and the paperwork.
Here it is the day I bought it.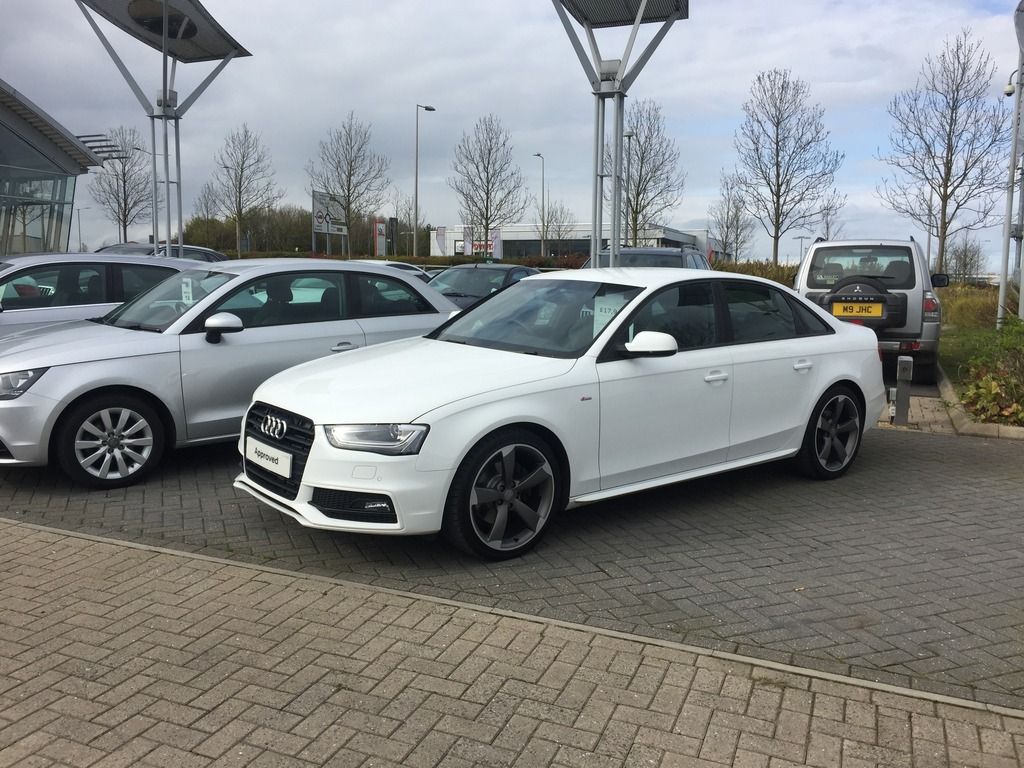 2.0 Diesel 177PS. Quattro, Black editon spec.
Got it back home and gave it its first decent clean, shame the rain come first.
Had a bit time to do a few tweaks with VCDS to see what i can turn on. Only thing was I couldnt find the hidden MMI menu as both the 07 module and 5F modules were none responsive, so I guess I cant do it unless someone else knows how to get into the MMI on the Audi concert with all buttons on the dash.
Enabled the battery warning meter
Enabled the Alarm lock/unlock beep
Increased DRL lighting from 26 to 75 (not sure what this does but guess its the dipping level with indicators)
Turned on remote windows from the keyfob through the MMI
Enabled the reverse mirror tilt (such a handy feature)
Enabled the Lap Timer. Cool, so hopefully that will allow me to keep a look on the oil temps.
Not too sure what the DIS with efficiency program is though. Mine has Start/Stop but not sure what it does,
Not sure what the Audi Drive Select is, seems to do something with the steering stiffness, but ive left that for now
Unfortunately I've only got the basic ABS pump (1AS instead of 1AT) so I cant enable the hill hold feature
Also, made the first change to it. Removed the tow bar off the back. Got nothing to tow yet so looks a lot cleaner than with the bar, and for the sake of 2 bolts...its not hard to put back on if ever needed.
Before: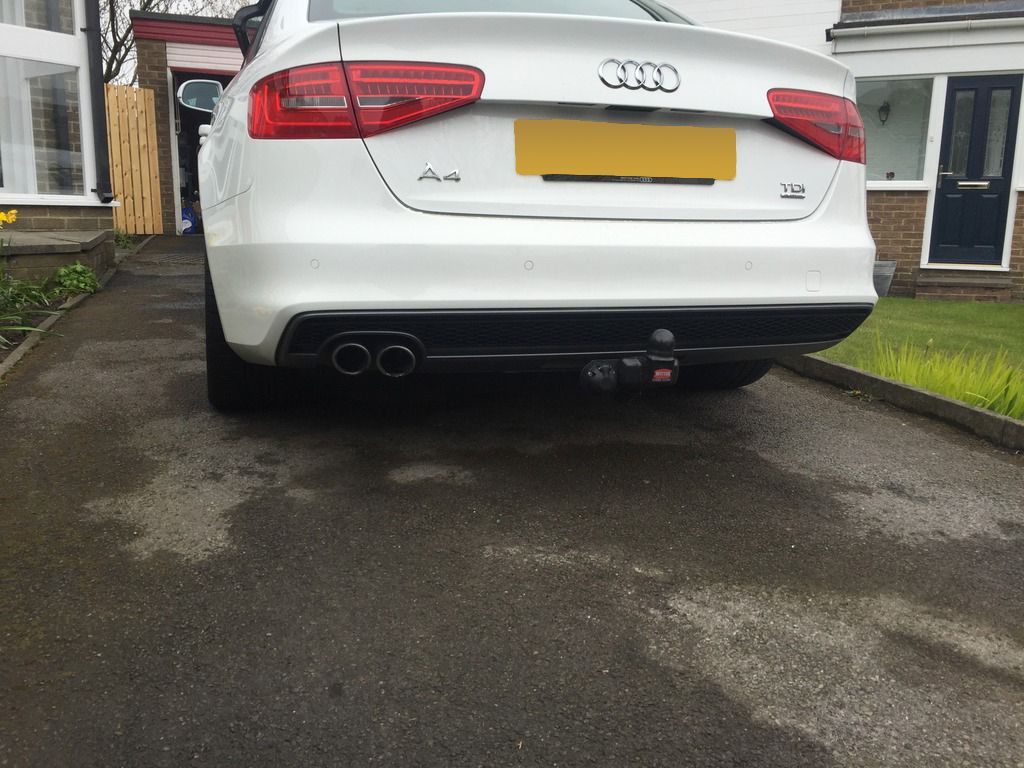 After: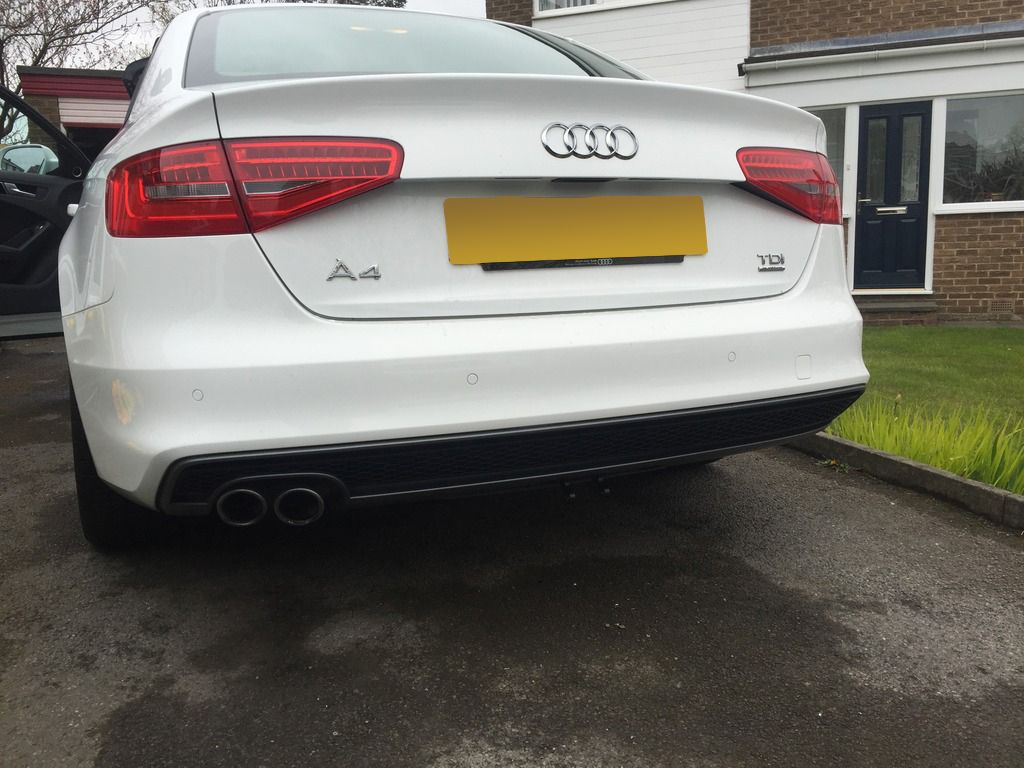 Also sorted my exhaust as noticed the hanger had come away from its rubber, so now it sits central at least.
Next steps is get the car fully detailed and protected, clean all the shuts down and get some ceramic coating on it for the ultimate protection, get the wheels sealed too since they just been re-done.
More to follow when I get round to having a better nosey about