right so build thread time
start from begining got this car december last year for good price due to slipping clutch and few cosmetic issues that need sorting :/
drove to kingston from bristol and manged to limp it back with cutch being useless !
pic of when i picked it up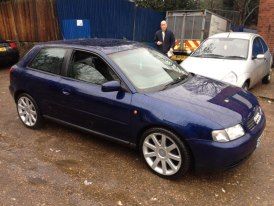 i then got a single mass flywheel and clutch kit fitted and full service but was showed/informed by mechanic that someone had bodged the dual mass flywheel with what looked like silicone all over it holding it together :/ but yeh got her fixed and running right
at the same time i had the FK coilovrs fitted with new top mounts but standard ones ... big mistake as 2 months on they were ruined so after some polybush mounts soon.
after coilovers fitted and a wash quick valet
then purchased some s3 312mm brakes and cheapy deep dish steering wheel which i actually love ! chucked set of toyo T1r on front and some stubby plates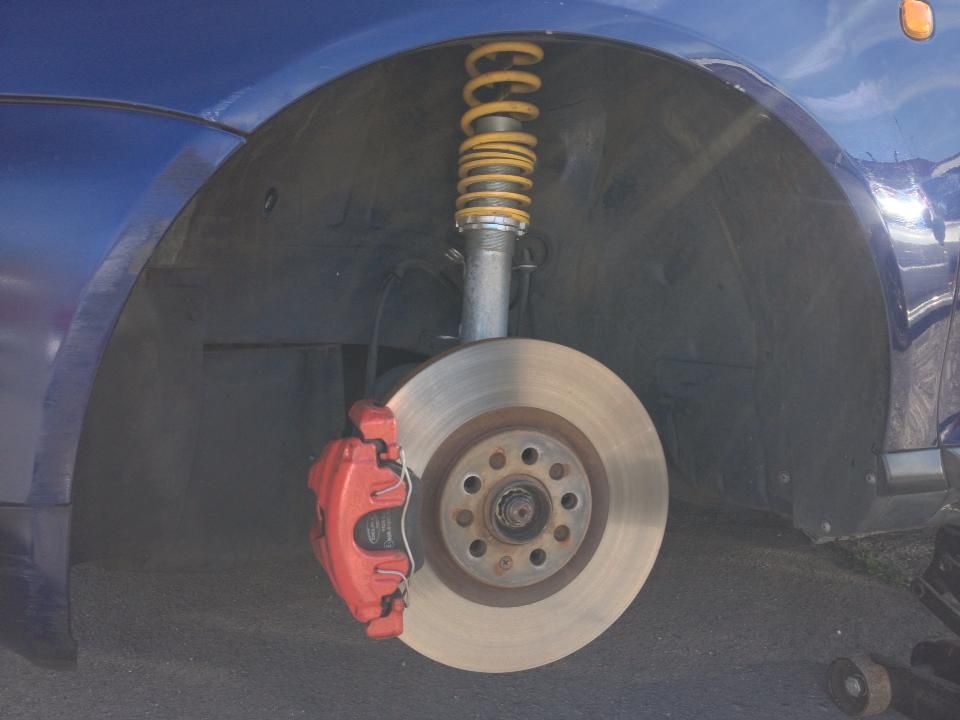 after that i decided i wanted a bit of noise
so got me a staright through powerflow exhaust with down pipe and de-cat and carbonio air intake and filter combined with recirculating dumpvalve so car now sounds epic and likes to pop and bang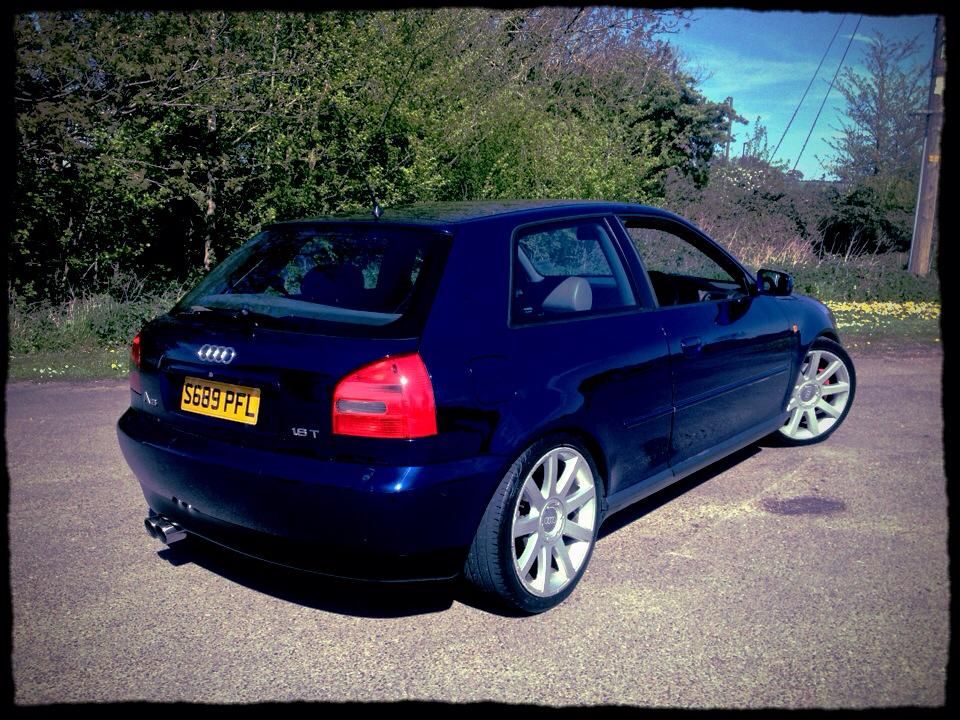 got my deep dish wheel fitted too
love it although doesnt really look track like inside with heated leathers but i love them too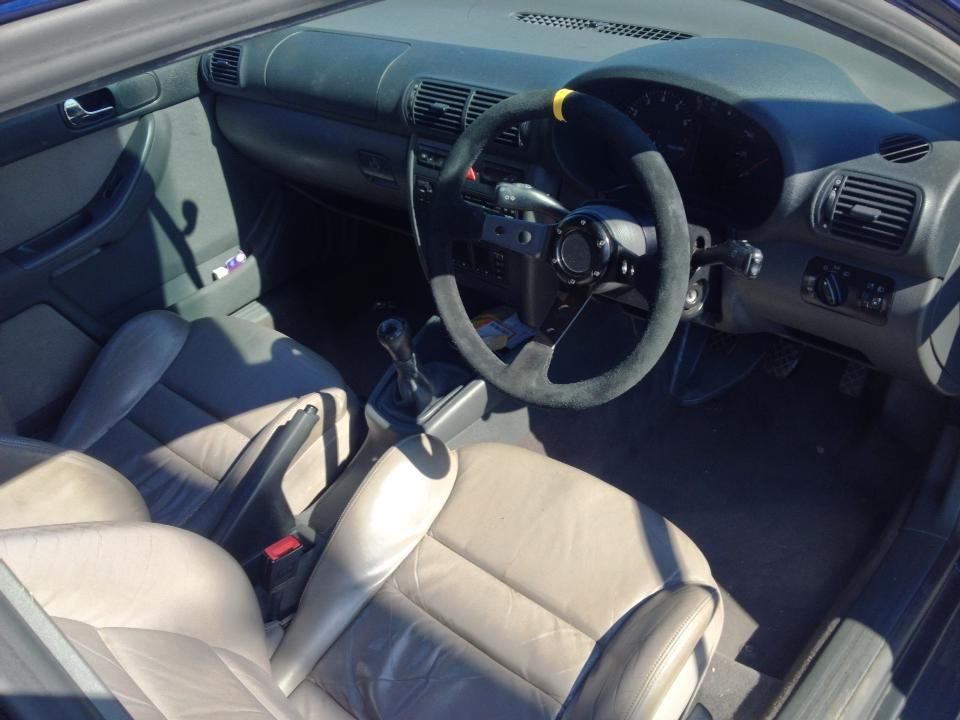 within next few weeks am wanting to purchase
- tax
runs out end of month urghhh
- new oil pick up pipe (precaution before track)
- braided hoses all round
-needs new rear discs and pads soon
- do another full service
-toyos for rear
- remap with south west incartech
- and sort handling out as very oversteery atm since fitting coilies but need four wheel allignment and rear tyres are shagged lol
then i will take iton its first tack session and go from there
good to here what people think so far good or bad !