Hello all.
So I am following in the foot steps of some of the big boys on here, why not? They have some epic motors and have tried and tested everything between them.
Over all im looking for any and all help and constructive criticism. Iv got an idea but putting into practice will be another thing. Ill be contributing all my progress onto this thread and will ask questions from here and ill duplicate this to the 8l section. As iv said all critique welcome, this is the 1st track orientated car ill be building and ill be learning alot as i go along, so i appreciate the feed back on how im going about things.
Iv also got a long shopping list so anyone selling or know some one thats selling the items I need please just send me a pm with details.
My general gist and plan is to make a track focused weekend toy. Stripped out 2 seater with full roll cage, handeling and stopping upgrades, then itl be on to the engine performance.
My 1st job will be to buy an A3 1.8t, im looking at a salvege a3, its a cat d and currently sitting at £250 on a salvage site I use, with 5 days to go.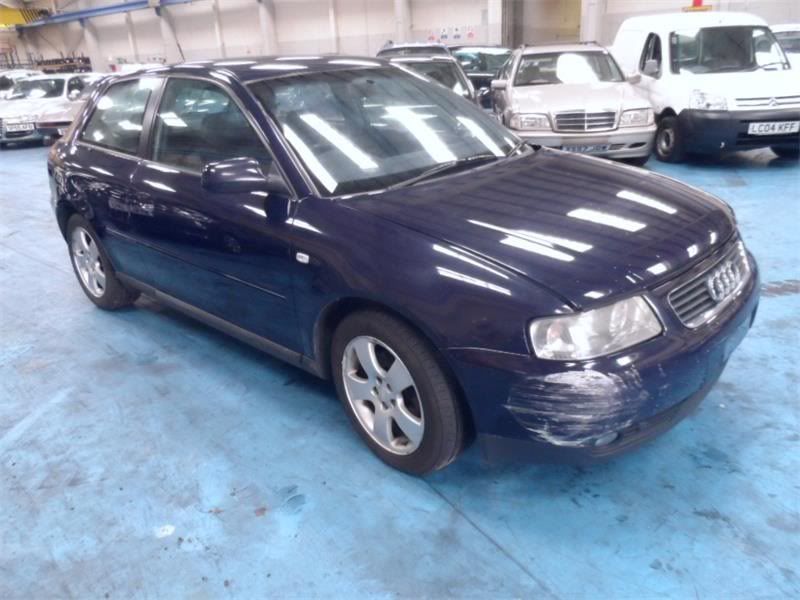 No real damadge, so im not botherd and will be leaving the scuff and the dent in the back for a while. Thats if i win it, not fussed if i dont because theres a million cheap a3s and leons out there, but im looking to buy soon with the money burning a hole in my poket.
Once a car is bought itl be
-quick rack setup
- going to go all out and do the hubs wishbone ect from an lcr
-Then poly busch everything, wishbone, Arb, dog leg mount and do abit of tiger sealing
-RARB
- engine brace
-A decent coil over setup
-some light weight rims and rubber.
Id say the setup is ready to go?
Then ill move on to stopping, im not 100% on what ill do, i suppose because of the lcr hubs i could try my luck with the brembos from the lcr, but i could do with some help with other setups. And ill just put s3 rear calipres and disks on the back. But any other suggestions would be great.
And last but not least POWER. Well id love to say its going to have 450+ ponys but thats not likely to happen.
Im unsure about wmi so if a nice consistant 270bhp can be achieve without then im happy. May go hybrid but iv seen that the beachbuggy actuator and the new Tiv remapping Bill and Niki are wringing that bit more out of the ko3s so will probly just bung one of them on with the usual supporting mods, down pipe, de cat, fmic and tip.
Ill also upgrade the clutch to the g60/vr6 smf clutch to handle a nice custom map from R-tech. And thatl be the end of the engine mods for the mean time whilst i learn to control 250+bhp on the track
Thanks for reading and hopefully i can get this project up and running asap, im giving up smoking and my brother is going half on everything with me so with the money ill be saving plus the extra ontop I should have a safe reliable machine thats ready to bash some s3s in the very near future
So as said let me know if iv missed anything.
Thanks again Ad.