Hi bit of background as to why I purchased our Avant back in September 14 as it should of been a Porsche Cayman S. We've already got 2 grown up boys nearly 22 & 20 then we found out in early 2014 that we was having another baby boy our little miracle, so with a 2 seater sports car out of the window the search was on for an Avant.
Seeing as I wasn't getting a Porsche now I wanted an Avant with a a fairly decent spec & we ended up with a 2.7tdi s-line in Quartz grey with full black leather,sat-nav,B&O stereo front & rear parking sensors & the usual s-line spec.I also told the wife it wouldn't be staying standard So here's some pics
Day we picked it up.
Gave it a proper clean soon afterwards with mainly Auto finesse products as Audi main dealers have no clue about cleaning cars. Also fitted a set of mud flaps from eBay at the same time which fit really well. Fitted Led bulbs throughout the interior & number plate lights as well as Philips silver tec indicator bulbs in the rear lights.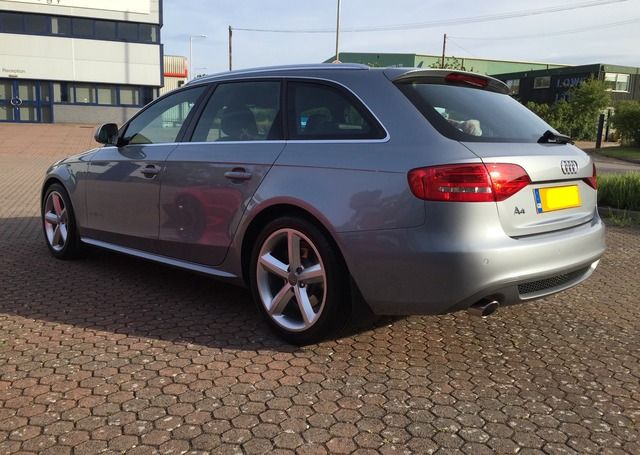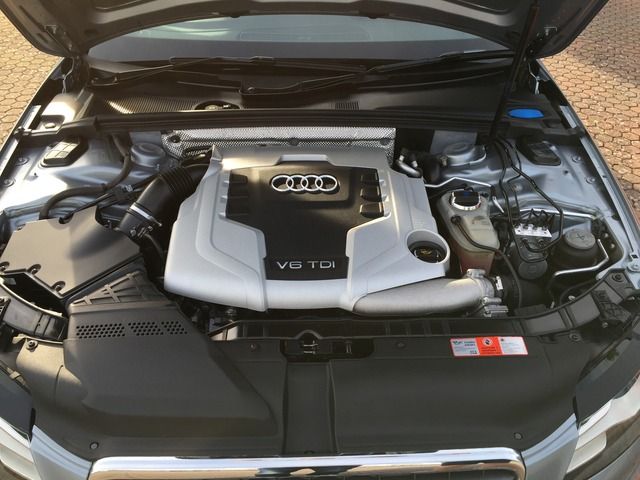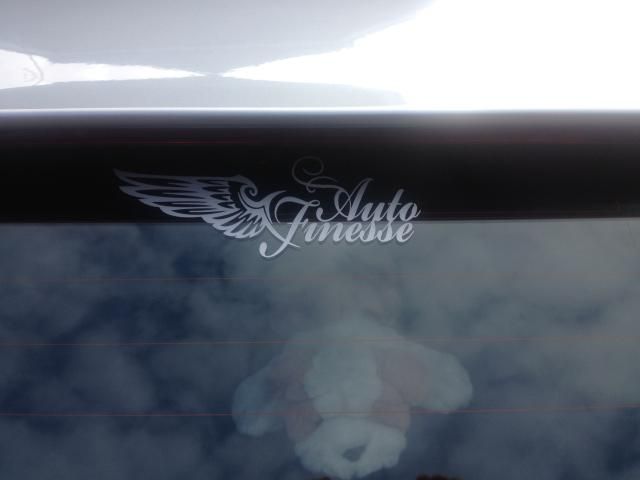 First mods was to fit Porsche oil & water caps as this is as close to a Porsche I'll be getting for quite some time. Water cap went straight on but I had to trim the plastic pipe where the oil cap goes as it wouldn't fit straight on.
Before
After with the top part cut off
Then fitted a set of RS4 pedals as well ****** expensive but looks a lot better than the standard items. Also fitted new oem mats as well with a silver edging.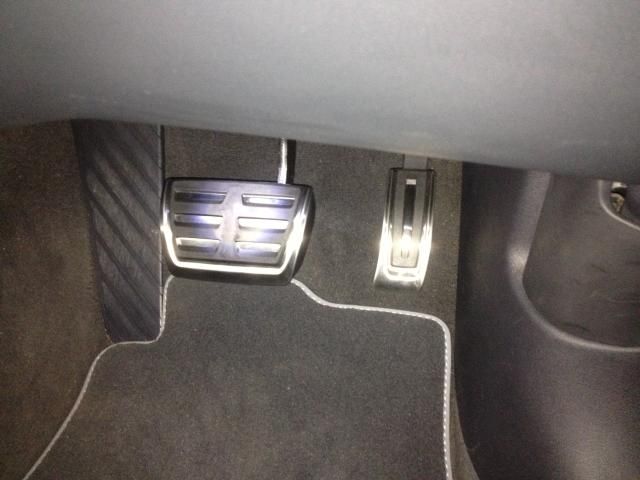 Part number for pedals
Painted the calipers discs & brake Sheids too but I'll be redoing them shortly as I've got the four ring Audi logo to put on them.
Also fitted a complete set of rear sun shades as we don't have privacy glass so these keep the sun out of little mans eyes & you can even open the windows & they don't move so you don't need the AC on all the time. You can see them in the pics of the car when it's lowered.
Latest mod has been getting the FK silverline coilovers fitted which have transformed the looks & made the car much nicer to drive as well. It's come down by about 40mm.
Before
After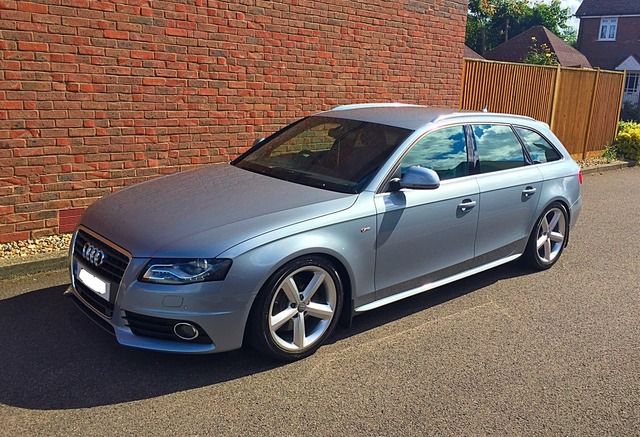 I've got a set of 20's to fit I'll post picks up as soon as I get them fitted hopefully be done by next week then I'll be on the lookout for an RS4 grill & S4 mirrors.