WARNING!!! THIS IS MY FIRST THREAD!!! SO TRY NOT TO LAUGH
Ok..... So i bought my first s3 last year and the armrest was already jammed in the upright position.
I looked on here for guidance and soon realised it is a common fault and is fixable.
My problem was that there was a missing piece which i think is a button type release mechanism.
I had a look
on ebay
for parts but i could only find whole units (which cost an arm and a leg.)
This is also known as a bodge job
but at least i don't have that part that commonly breaks and it has cost me very little.
(infact, it cost me the price of a tube of araldite
before
I removed the plastic housing by undoing the two screws inside the armrest which are hidden behind the felt. The two metal things you can see at each side of the front are the buttons which when pressed together, release the ratchet mechanism.
Its just a case of connecting the two triggers now. I used a cutlery fork which just happened to be the perfect width. Sorry i diddnt document this but i basically cut the handle off, prepped and painted and stuck it to the buttons using the trusty araldite.
Before i put the housing back on, i had to file away some of the edges around the new piece to give it free movement. now it was just a case of putting it back together.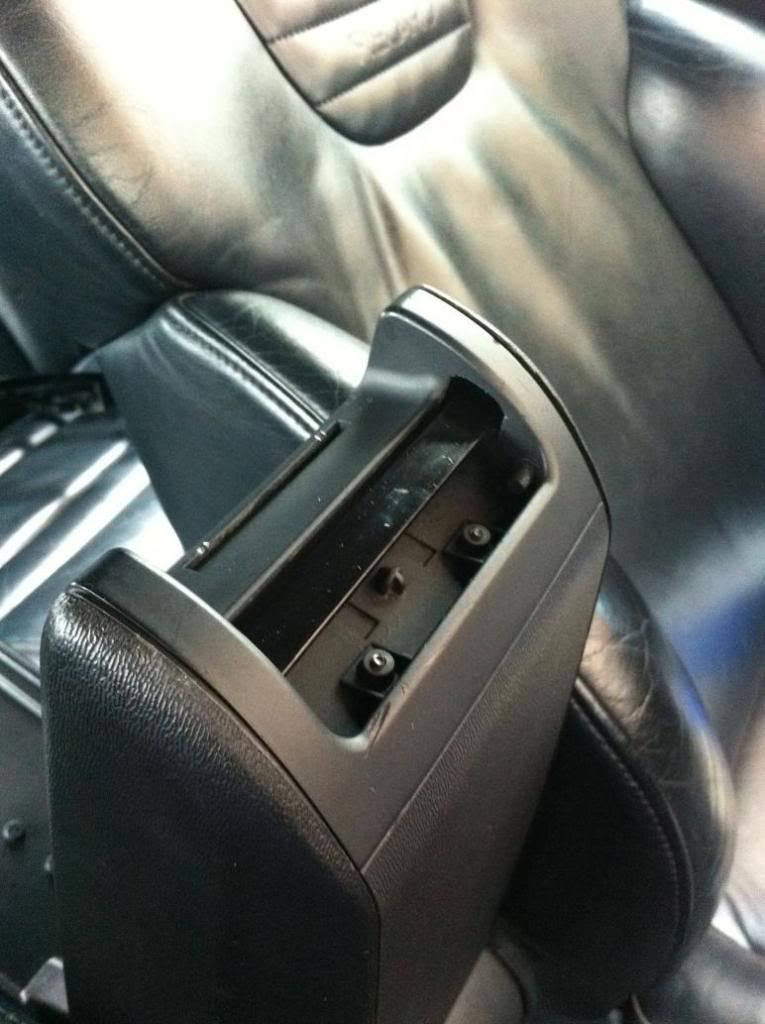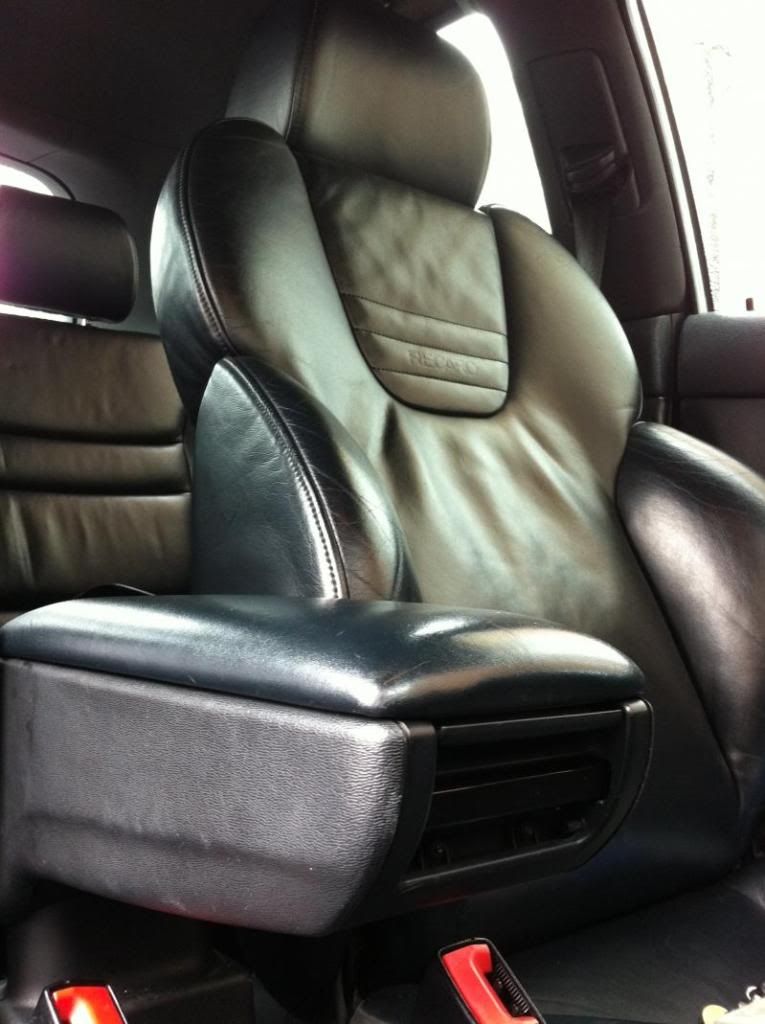 And thats it. fully functional and a not too obvious bodge.
Thanks for looking. hope this helps somebody. :thumbsup:
Last edited by a moderator: