Hi guys after repairing my drivers door wires twice in 2 years due to them cracking/breaking i have finally decided to try a more permanent fix.
After searching the web for a complete door loom i found used good condition ones are rarer than rocking horse poo and new ones far too expensive so i decided to find a repair kit.
Even repair kits are quite expensive for what they are and start from about £50 . After much searching i have found 1 on ebay .
could anyone confirm this will be the right one for my car it says it fits all doors. cheers.
a3 8p 2008 sportback s line facelift.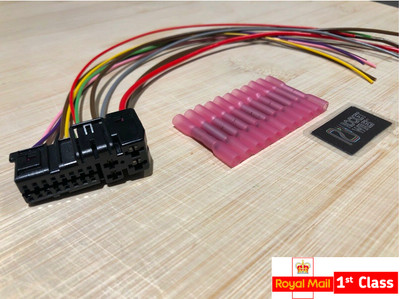 Door repair harness for Audi A3 8P 2003 - 2012, Audi A4 B6 / B7 and Mk2 TT for the repair of the common broken wire(s) in the door hinge which leads to non-operational windows etc. Audi A3 8P - 2004 to 2012 - all doors.
cheers
eddo