Last week I was fortunate enough to pick up an Ibis White S-Tronic TT-RS, with a stack of history.
Prior to the TT-RS, I was in a stage 2 E93 M3 - The noise will be missed with out a doubt, easily one of the best sounding cars once modded, I have ever heard.
Unfortunately, this was written off a couple of months back - Onwards and upwards!
When I originally picked up the TT-RS, I had been extremely meticulous in regards to the condition of the paintwork, as presentation is a huge factor in my books. After a long discussion about how poorly the front & rear bumpers had been sprayed, I managed to negotiate a substantial amount of discount off the RRP.
First thing I did after collecting the car - gave it a thorough clean. Snow foamed, de-containminated, clayed, & sealed. The results;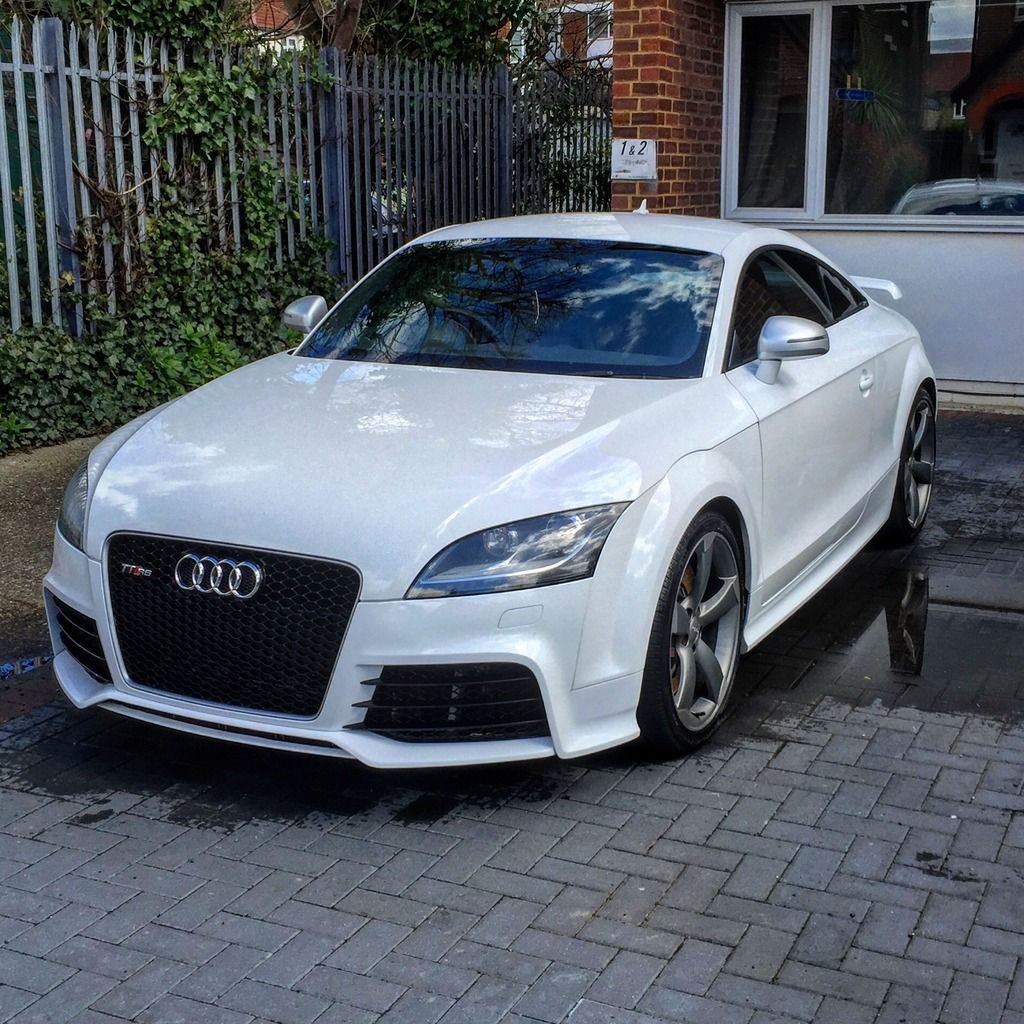 Although, I'm struggling to deal with the current state of the bumpers, I am due in for paint friday. I will be having both bumpers resprayed. I also have the intention of spraying the spoiler, grill surround & mirrors either gloss or satin black to generate a black/white theme.
Since the standard pads were coming to the end of their life, & I am due at an appointment for tuning in the morning - It only made sense to get hold of some EBC Yellow Stuff pads. I had the intention of changing the original discs swell, although they were out of stock. Fortunately, having friends in the right places kept the costing down on the pads to £67 all in!
These were swiftly fitted, & bedded in correctly.
MRC Visit- 20/04/2016
I have roughly 4 hours left at work this evening, then 2 hours sleep & up for making the 2 hour trip to Banbury for MRC to work their magic. I will update accordingly tomorrow, & also reveal why I went with MRC over the others tuners that are constantly mentioned with in the VAG scene.