Hi peeps

...
Recently been going over data and found this in my photo library from when I changed my throttle body...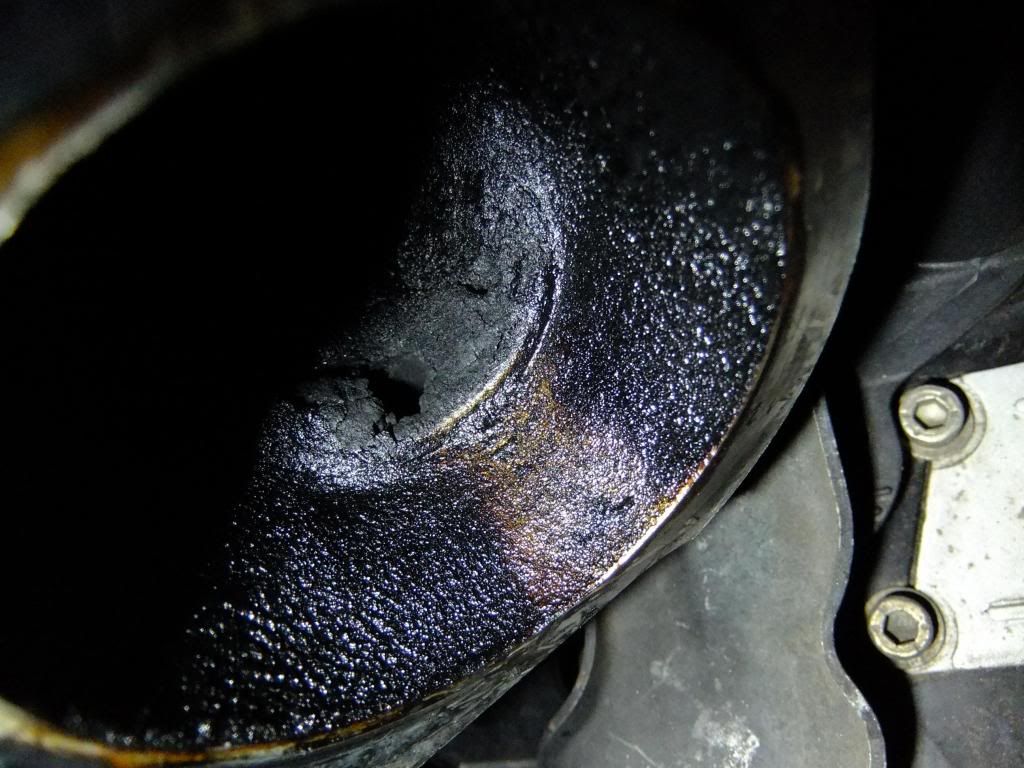 Above is the throttle body adapter which connect to the top section of the intake system on engine...
I don't know why I never took note of above photo before

...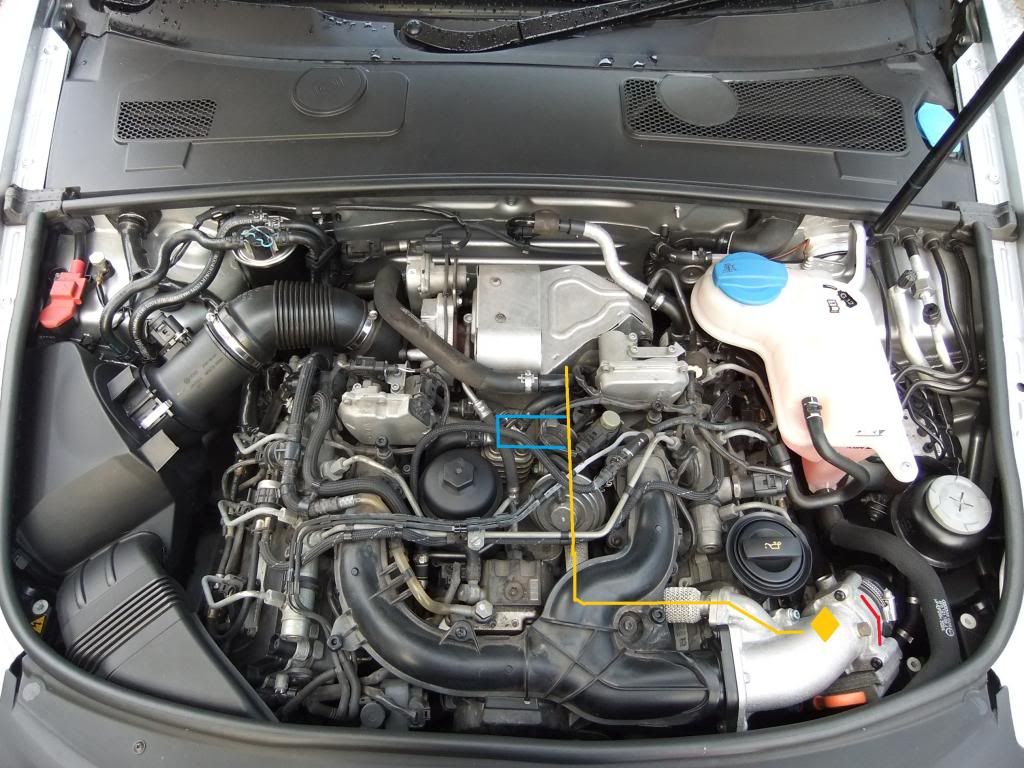 The red line is the throttle body which was replaced and camera shot is from that view point...
The yellow diamond is roughly the location of the clogged holes... yellow line is the EGR gas flow, blue lines when going through EGR cooler...
Cleaning throttle body adapter manually seems very doable easily as does the EGR pipe going to EGR valve (ref the the dome like thing for non mech.viewers like me

)...
I'm tempted to change EGR valve instead of cleaning (£80) and the EGR control flap & vacuum unit (£60)... the two reasons are firstly for speedier swapout, secondly the vacuum elements to these parts would be new...
I've found a used EGR cooler reasonably priced on ebay which I could clean before hand to speed up swap over...
Now that leaves the rest of the intake system the black upper/lower section... instead of removing I'm thinking Terraclean
Or
Link:- Diesel Intake System Cleaning
Near the latter part of this video I was amazed at the smoke

...
In the past additives have never helped me but I keep an open mind and new products are always available...
I may just do manual clean of throttle adapter and replace EGR systems parts and find and don't need to go further... ie the chemical cleaners above to clean rest of intake system...
The chemical cleaners seem so enticing as you think no part removal...
But last time when I cleaned my old throttle body I found that some of the carbon just wiped off and some was so stubborn that had to use a screwdriver to etch/scratch off

...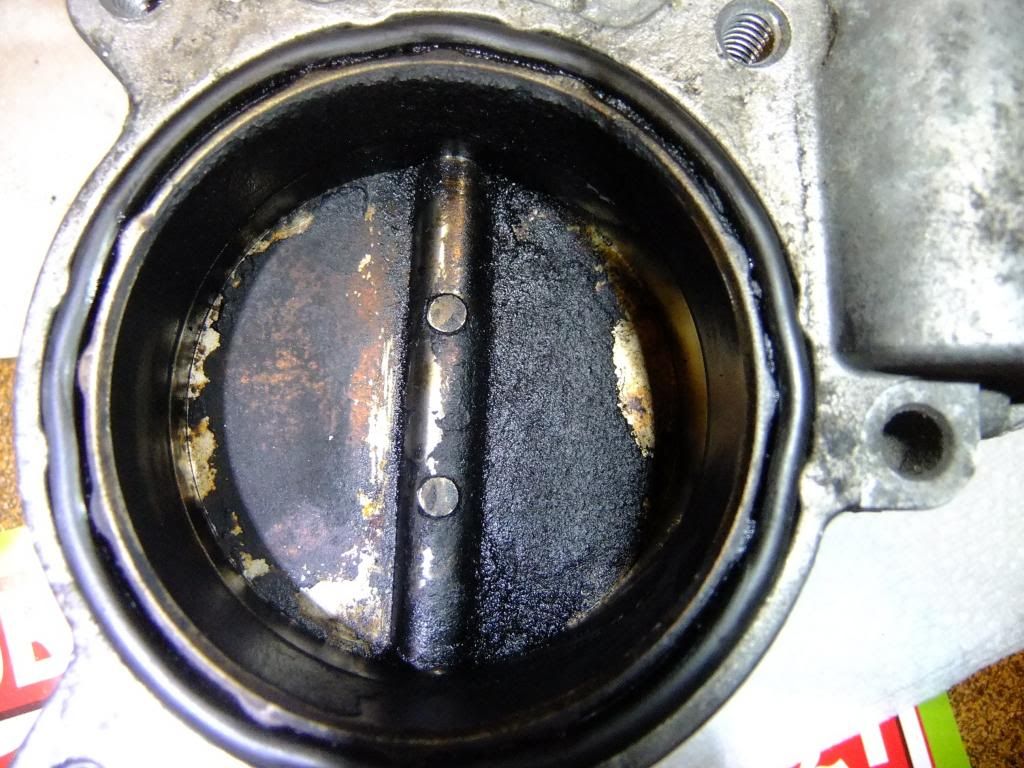 Above throttle was the original from factory IMO as date code 01/08/05 on it... above throttle body was replaced with new

...
*** WARNING IMAGES MAYBE DISTURBING TO VIEWERS

***
Upper manifold Bank 1 ...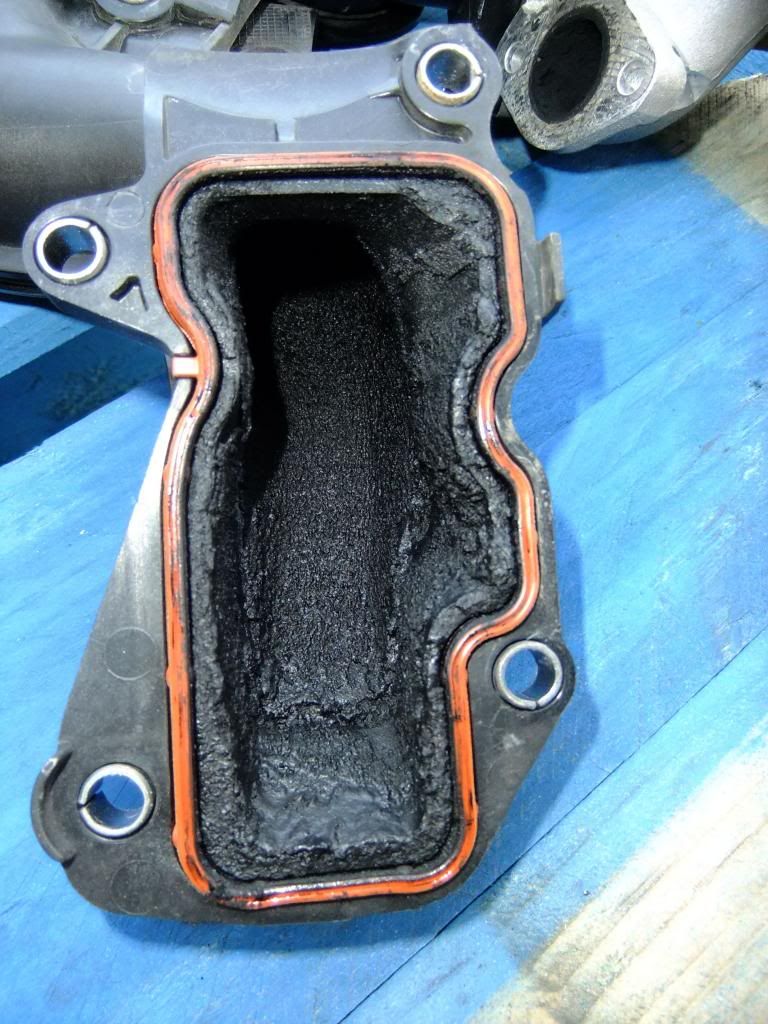 Lower manifold Bank 1...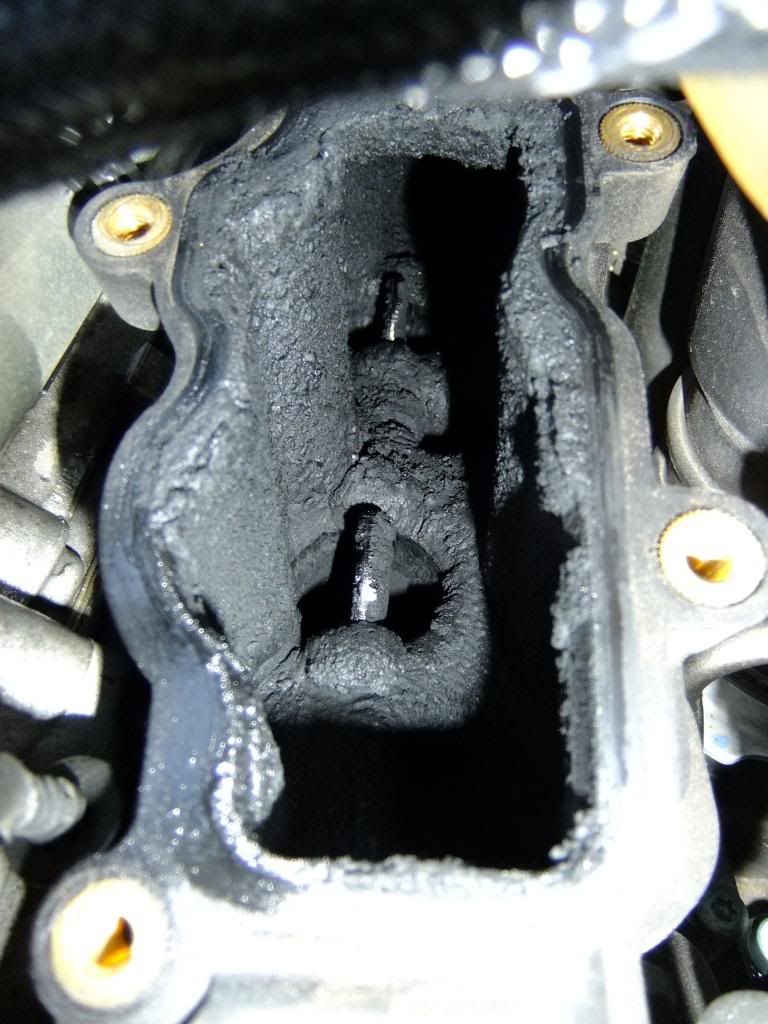 Upper manifold Bank 2...

Lower manifold Bank 2...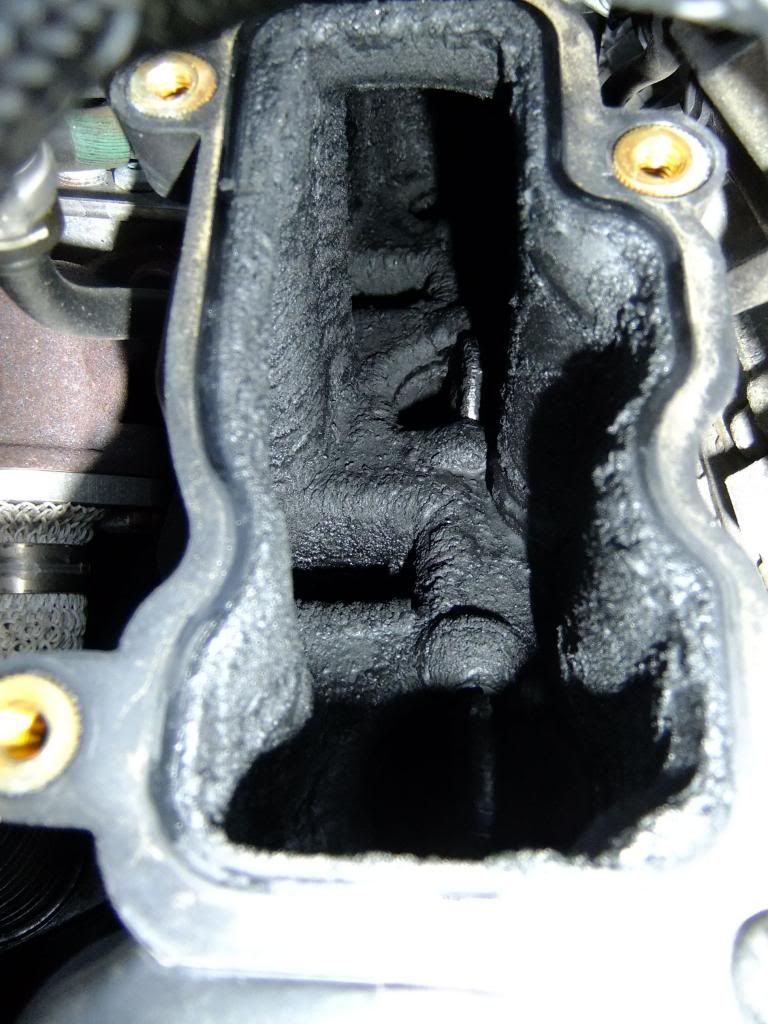 *** WARNING LIVE VIDEO ACTION MAYBE DISTURBING TO VIEWERS

***

*** WARNING FURTHER IMAGES MAYBE DISTURBING TO VIEWERS

***

Upper manifold throttle body adapter side (adapter removed)...
Zoom shot...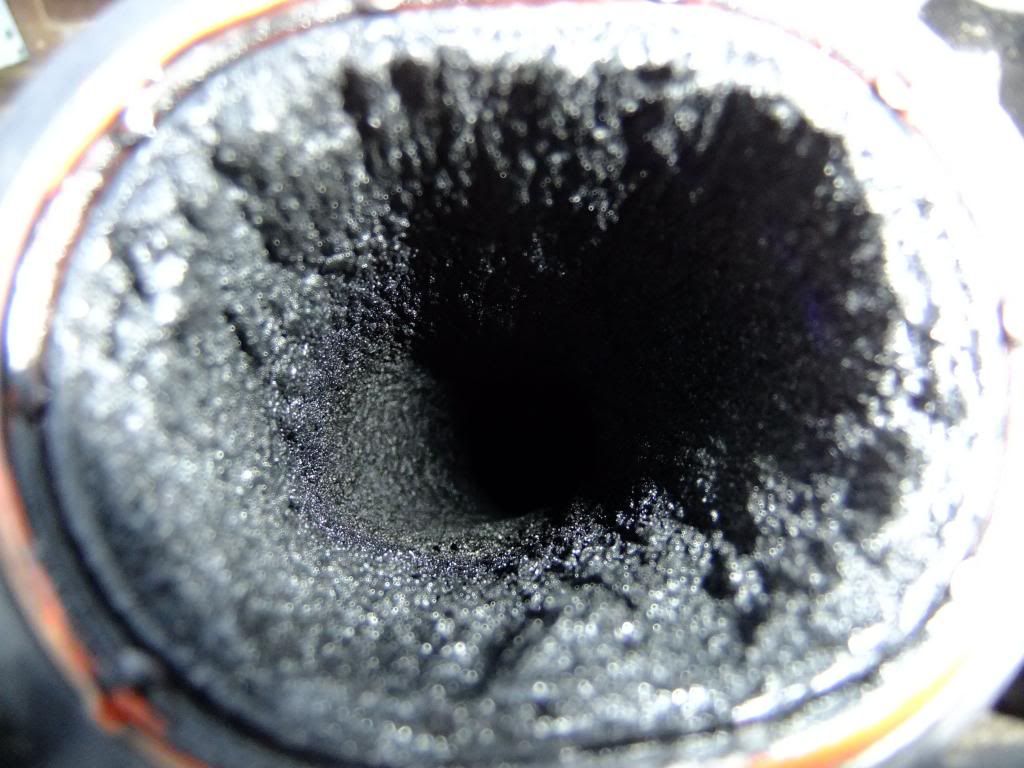 The throttle body adapter... please note the very constricted EGR gas ports...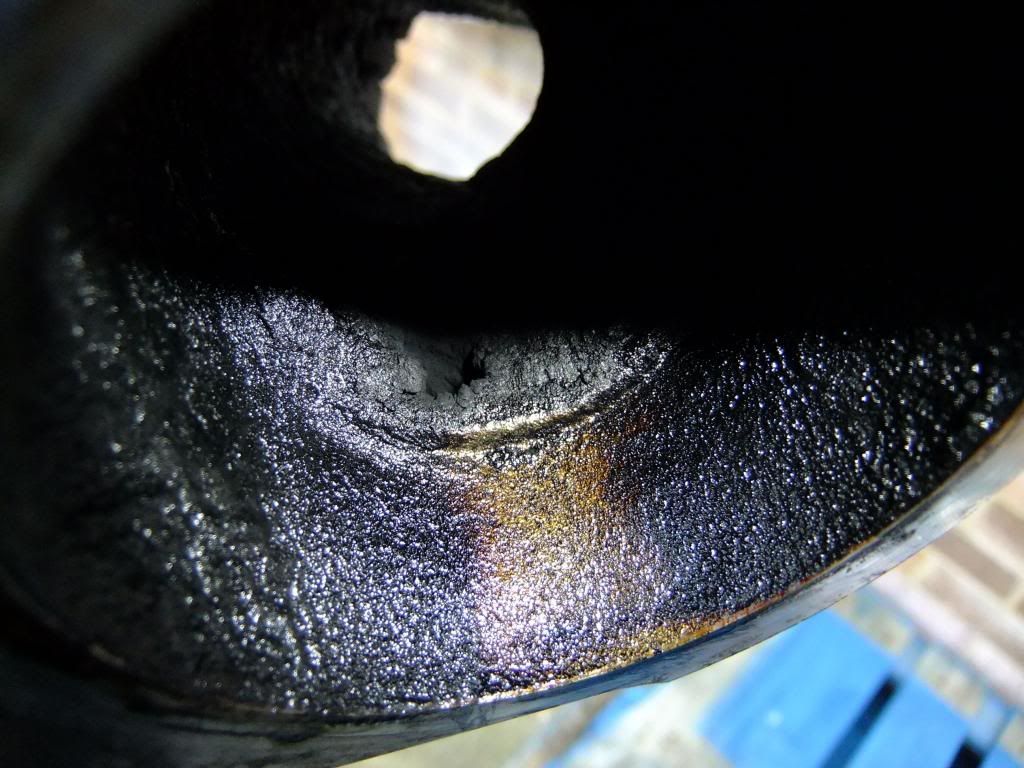 After cleaning ...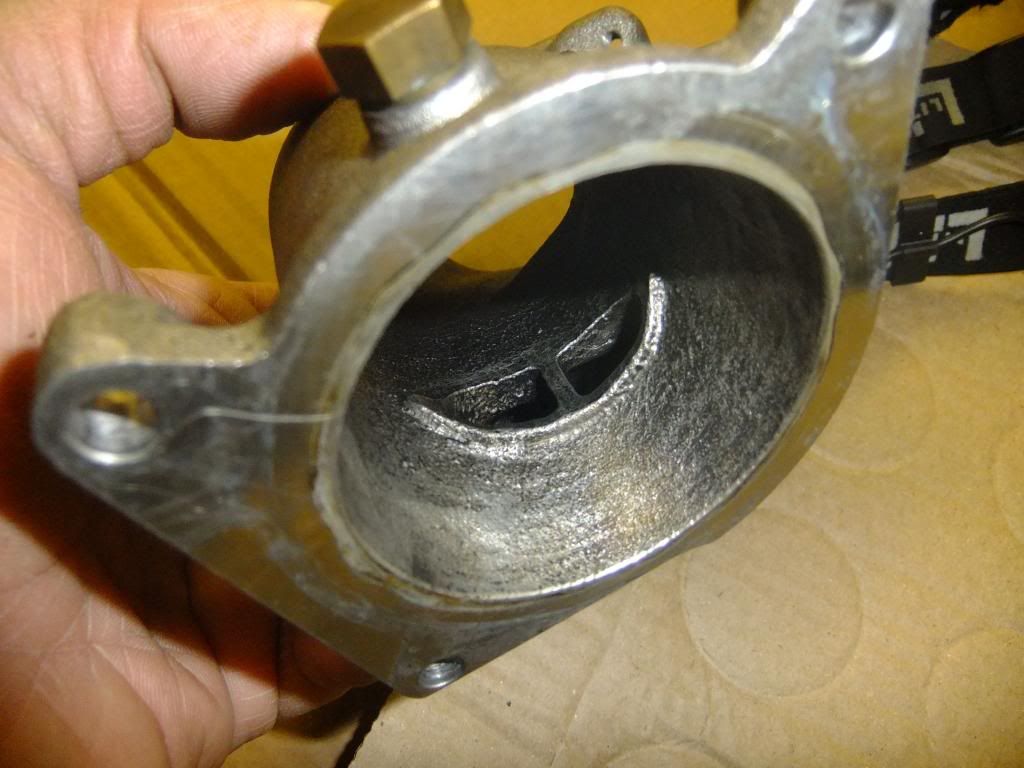 The cleaning process

...

Step one scrape with screwdriver/tool... result below...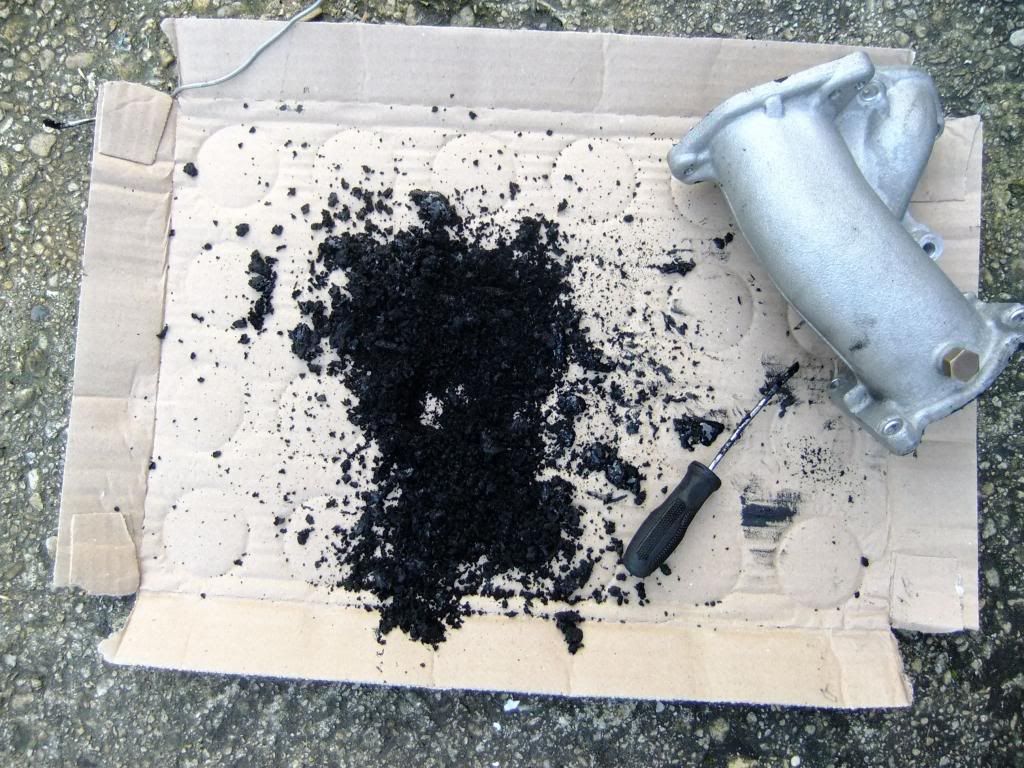 The mid clean video...
I also used my homemade tool from injector seat cleaning... to vacuum clean TBA...

Plus I used my mates air compressor

to blast

TBA... now the ports highlighted in red below... I used a 4mm2 elec wire bent as a hook to clean out any stubborn remnants...
Then I soaked a tea towel in diesel and cleaned

bigger port on

TBA... then I used a cable tie to feed cloth through EGR port...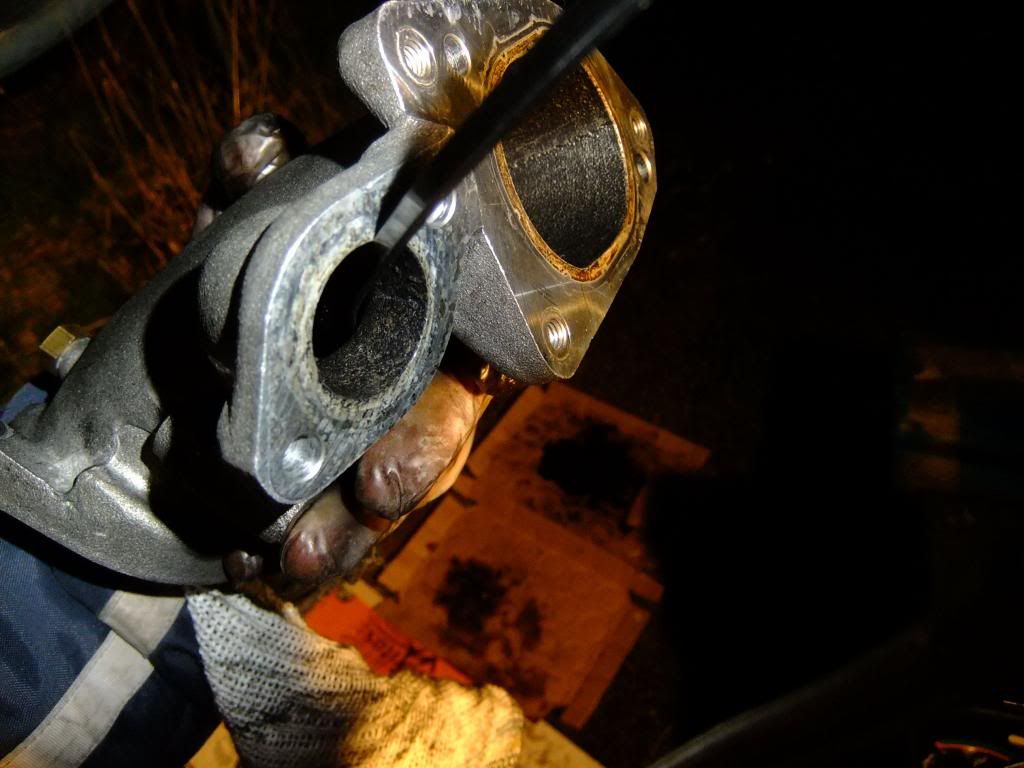 2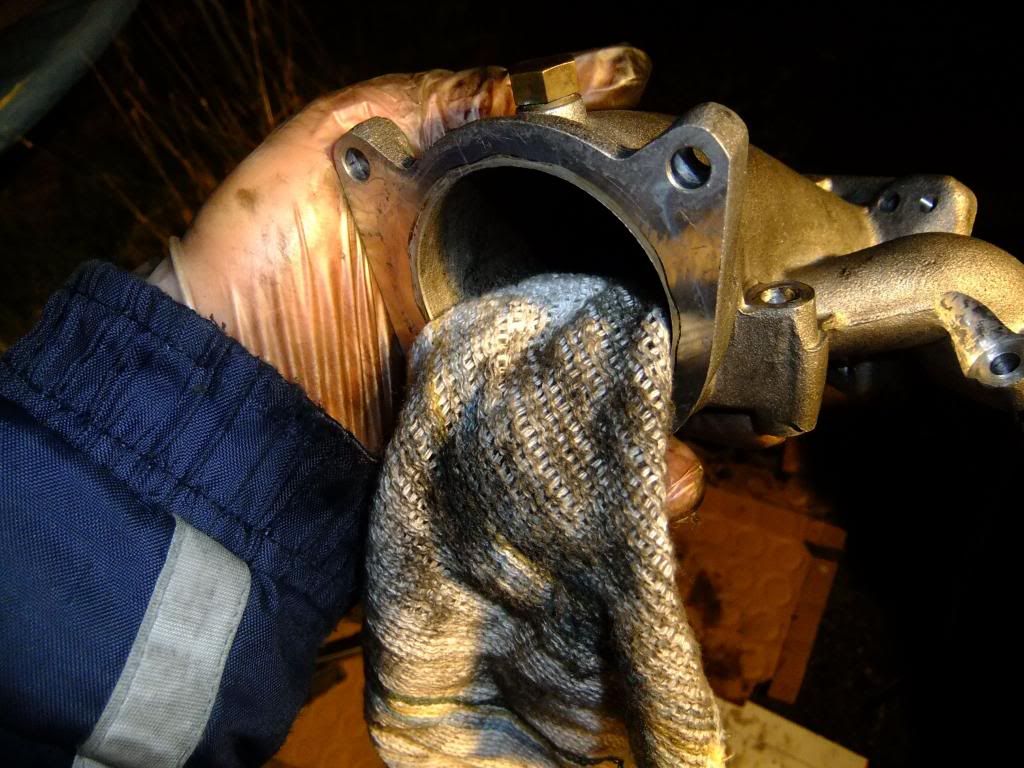 I repeated steps as necessary to minimise chance of carbon passing with charge air to engine...
Early signs are looking good

....
gonna weigh the carbon from the throttle body adapter... my guess it could fill a 250g to 500g marg pot easily...
Last edited by a moderator: