Administrator
Staff member
Administrator
Audi Main Dealer
Platinum Supporter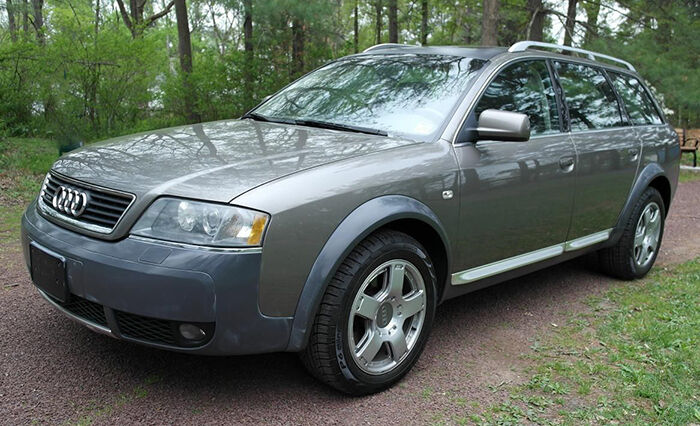 German automobile makers have consistently produced a line of desirable motorcars, and the Audi A6 Allroad motorcar is no different. The Audi A6 is built with varying specifications, depending on the model, and the Allroad, as its name suggests, is designed to operate on different types of road surfaces. The Audi A6 Allroad is a saloon car, but its unique frontal design, and its classy and expensive appearance combine to make the Allroad top of its class.
Set a Budget
A budget is a key part of any investment and buying a car is one of the largest investment many people make. Audi has built its reputation as a top car manufacturer and that comes at a cost. Prospective buyers should plan a budget based on affordability and shop within that range. A pre-owned car is also an option that should be considered, as they come at a lower cost and there are good used cars on the market.
Audi A6 Allroad Models
There are several models of Audi A6 Allroad cars on the market. Although all Audi A6 Allroad cars are fitted with similar standard specifications, buyers should view these specifications and the costs of an upgrade if needed, then opt for the one that conforms to their budget and tastes. There is an Audi A6 model designed to suit every Audi fan. Buyers may choose from the
Audi A6 Quattro
,
Audi A6 Avant
or The Audi A6 Saloon categories. Popular Audi A6 Allroad models include the Audi A6 Allroad 2.5 TDI diesel Quattro 5-door tip automatic,
Audi A6 Allroad Estate TDI Quattro
, Audi A6 Allroad 2.5 v6 TDI Quattro, but there are still quite a few others to choose from.
Audi A6 Allroad Features
Although all Audi A6 Allroad models are manufactured with similar standard equipment as engine, navigation, transmission, wheels, suspension, safety and communication, there is scope for personalisation. This system includes a folding colour display screen fitted in the dashboard,single CD player, 2 SD memory card slot and route navigation with the ability to be upgraded to a MMI Navigation Plus. The Bluetooth capability provides safety in communication as it allows the operator to perform actions such as accepting and rejecting calls, and also to access their address book, hands-free.
Audi A6 Allroad Engine Options
Audi A6 Allroad is available with a choice between two types of engines. Consumers may elect to buy a high-torque diesel powered engine with higher mileage, and low fuel economy or a petrol engine which increases the response time, thus enabling faster speed.
Safety Features
The Audi A6 Allroad is considered to be a very safe buy due to its seat belt monitoring, cruise control, automatic light and rain sensors, acoustic and visual parking assistance for both front and rear, tyre monitoring display, first-aid kit with warnings, anti-theft alarm with tow away protection, electronic stability program and driver information system.