Joined

Aug 1, 2015
Messages

494
Reaction score

307
Constructive criticism is welcome. But if its simply something you wouldn't do to your car then don't tell me.
Since I am getting an MRC remap in a couple of weeks I have been looking at the modifications that they do to the standard air box.
I think they drill holes to open up the blanked off intake at the bottom of the box to let more air in, if anybody knows what else they do then please let me know.
My thoughts are the air box from the 3.0Tdi looks damn near identical to the one used in the S5 3.0Tfsi but already has the intake at the bottom open with a snorkel attached, all be it with a valve flap in place so it only opens at WOT. I believe this flap is often removed so extra air is in the box at all times.
I would also like to cut open a bit of the top of the box to let more of the induction sound out but not too much as it will upset my other three quarters(AVE ref) I have seen a thread where this was done and it managed to keep a stock look but let out just a bit off sound.
I have read all the arguments about heat soak.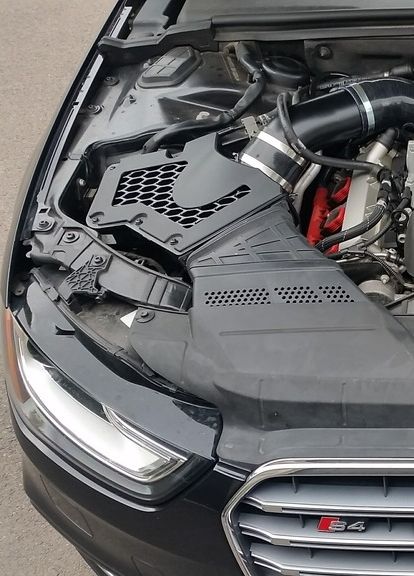 Any thoughts on fitting the Diesel box is appreciated, I didn't want to cut up my original box but did fancy getting a spare box to experiment with.