Joined

Oct 3, 2012
Messages

160
Reaction score

2
Hi all,
I love the Project Room! People here have some crazy skill and reading some stuff here is breathtaking as well as very helpful. I have decided to do one of them too. I got my first Audi about 3 months ago I gave my old car away for free to the ex-Audi owner.
I want to carry out few mods on my car to be fully satisfied with it and make it more attractive and try to keep the value of the car itself. The thread will become more complete as I start to remember more and more things.
So here she is: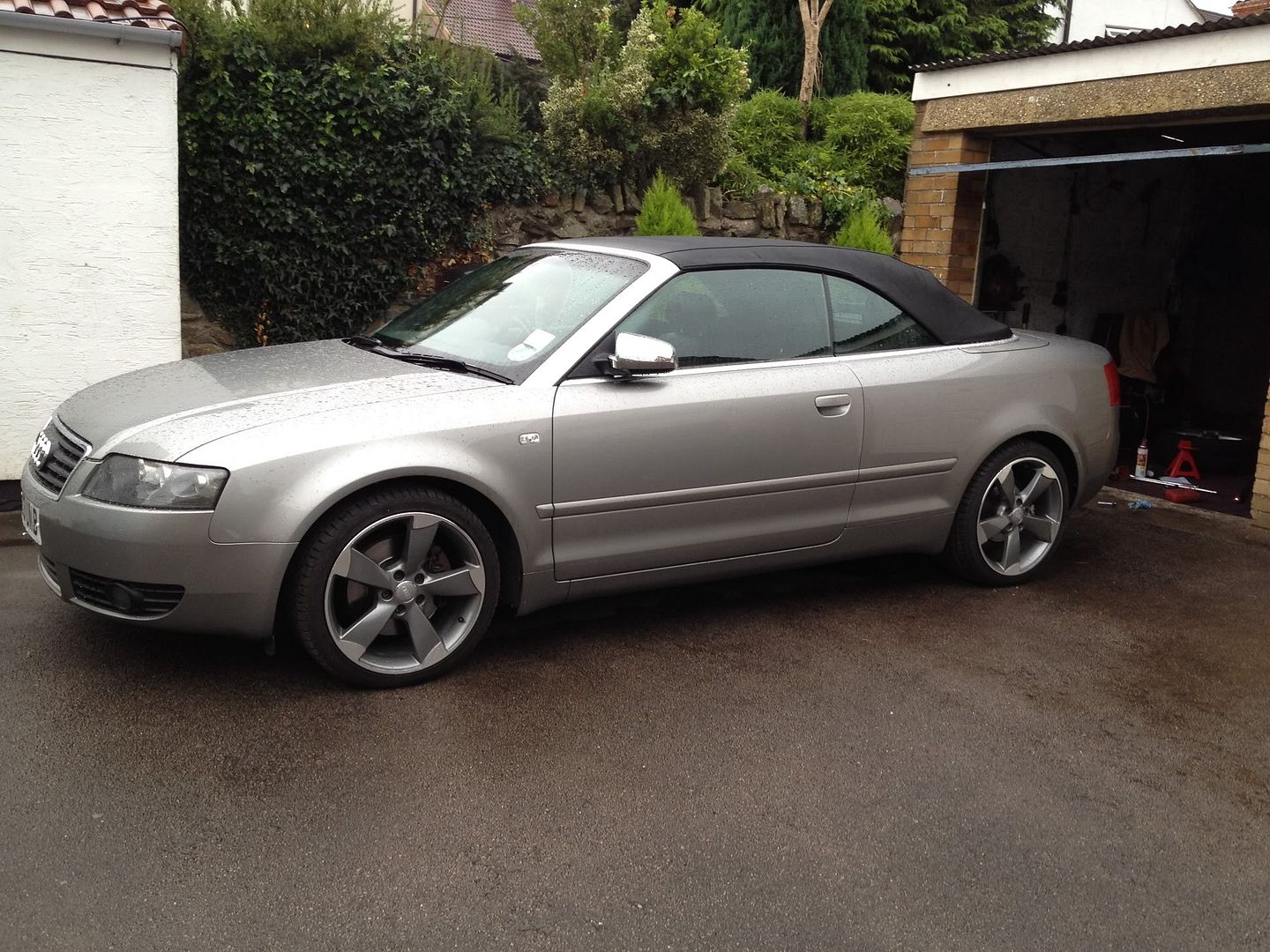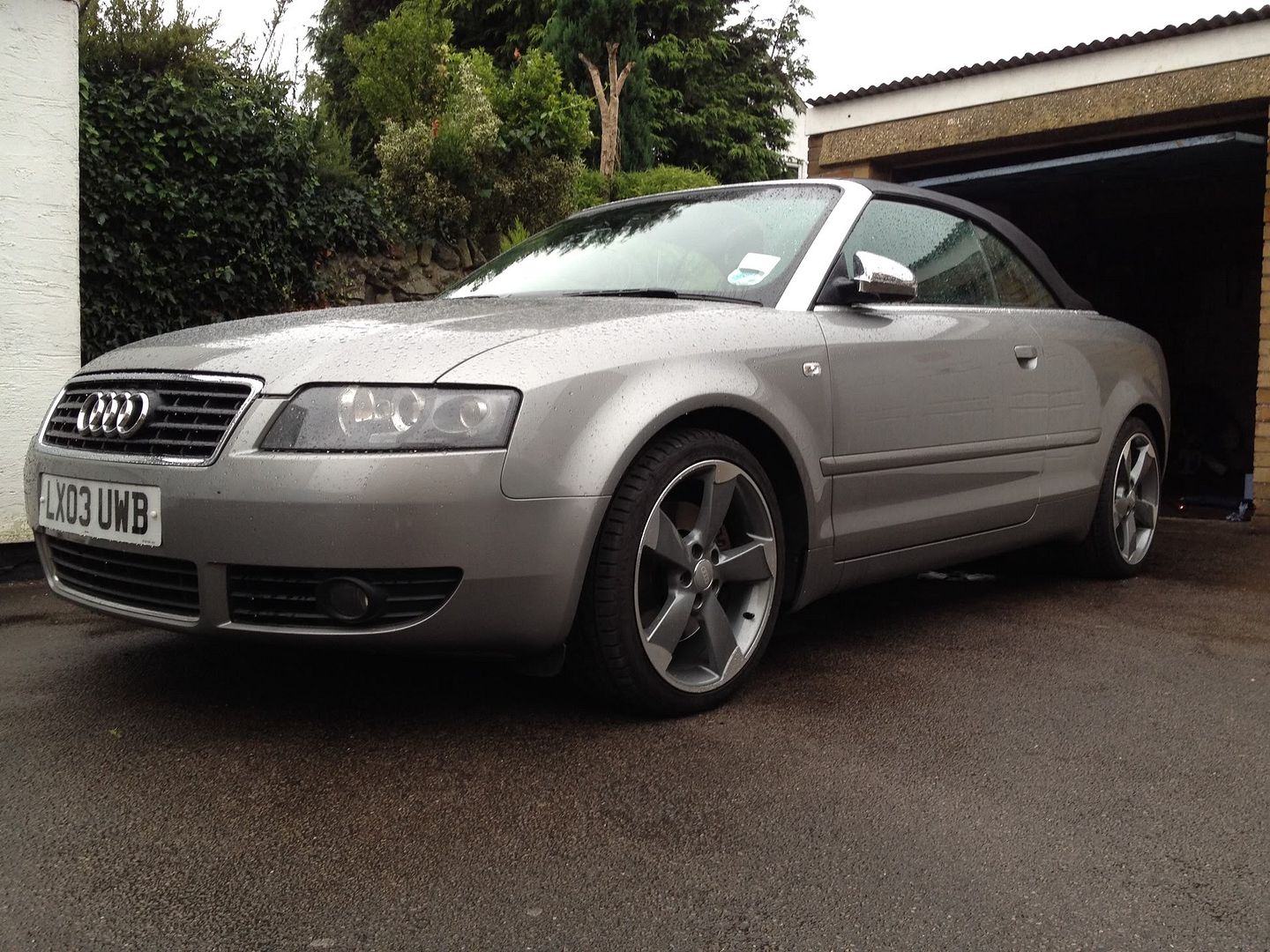 Little bit more about the car itself:
Engine - 2.4 V6 BDV V6 PETROL
Automatic Gearbox Multitronic
RNS-D with BOSE 9 Speakers
List of mods to do (kind of a wishlist) not necessarily in that order:
- HID / LED conversion -
DONE
- SmartTOP module to open the roof remotely from the original key fob -
DONE
- New wheels -
DONE
- PlayStation 2 installed into RNS-D screen + GALA -
DONE
- Private pressed number plates with LED lighting.
- iPod connectivity,
- Hands-free kit perhaps Parrot with audio over bluetooth feature,
- Reverse camera,
- Debadge a.k.a clean look,
- Milltek exhaust,
- Remote start,
- Nitrogen pumped tyres -
DONE
- B6 to B7 conversion
- Upgrade to B7 back LED lights
- Coming home lights
- RNS-E update (?)
- B7 steering wheel
- Cruise Control
- B7 Keys
Shopping list:
- Wind deflector,
- Bonnet bra,
List of fixes:
- Fix minor fuel problem causing engine management light to come up,
- Fix airbag light due to the VIN number being corrupted in the computer -
IN PROGRESS
- Chase up the insurance company to fix a dent as a result of a idiot driver -
DONE
,
they will fix it
- Mirror's replacement due to vandalism -
FIXED

Got a S3 mirror's instead as they were the only ones available. I did not like them in the first place but they kind of grown on me. I am fixing the old set to make them usable and get them to be able to fold again. I have managed to fix one so far. I will have a set going spare soon!

​
- Reprogram the second key to be usable -
FIXED
- Fix glove box lighting,
I will be posting more pictures of the car soon with old/new looks and most of the mods and fixes hopefully will be captured here too. I also hope that you will enjoy my journey and some of you will get more ideas for their car and you will also find answers that you are looking for.
Kind Regards,
Jake
Last edited by a moderator: