Hellooo
I've owned the car for 7 months, but haven't got round to making a progess blog until now!
This is the car when I first bought it. It's a 2006 A4 2.0 TDi S-line Avant in Dolphin Grey; Totally standard. Never planned on keeping standard (had a massive list of parts that I wanted before picking up the car!)
The first mods that I did was adding a Seat Leon Cupra R Splitter, and spraying the grille gloss black. I will eventually be buying a RS4 Black Optics grille, but they're a bit pricey, but the grille looks okay for now. I also de-wipered and de-badged the rear. Looks a lot cleaner IMO. Anyway, here's a pic of the front end.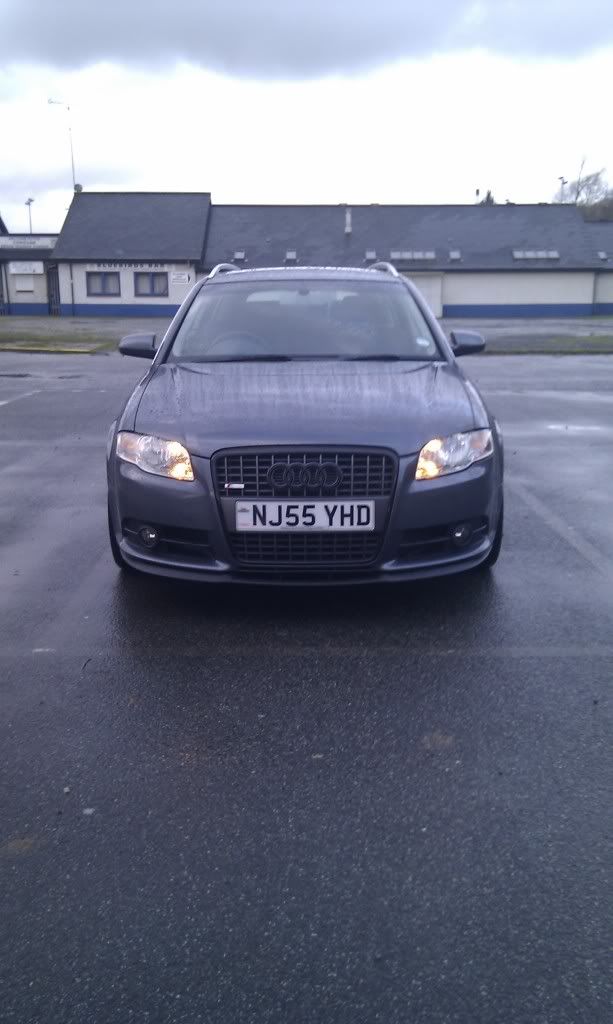 It took my aaaaaages deciding on wheels, but after a while I narrowed it down to Rotiform BLQs or Audi/BBS Speedlines. Luckily, I managed to find a mint set of 19x8.5 Speedlines in PW Motorsport (local shop) so I went for them.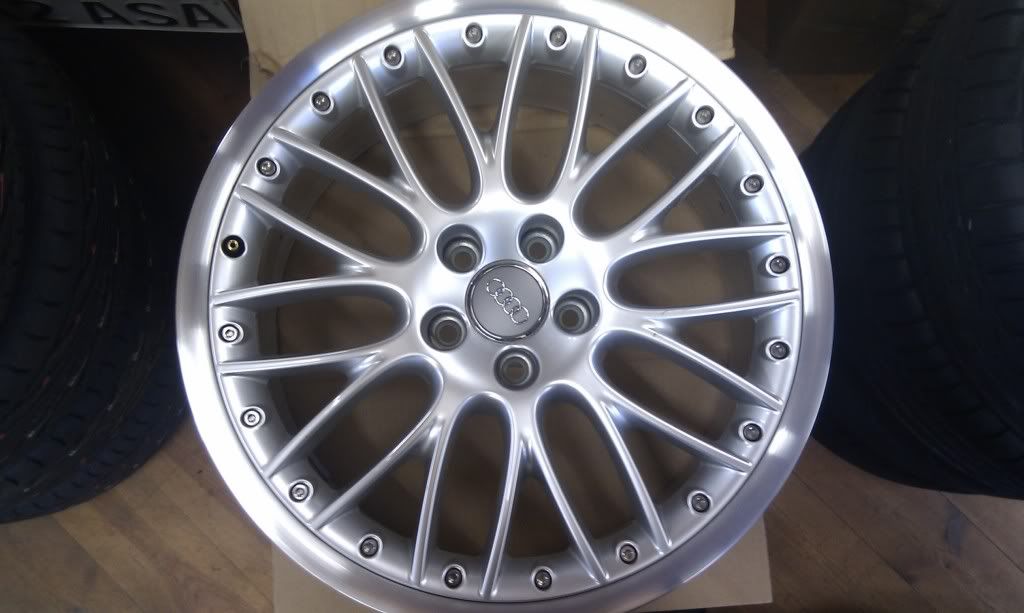 As they were splits, I wanted to get the centres re-sprayed. I thought about black, gunmetal, even red, but in the end decided on gold.
Had the wheels wrapped in Falken FK452 225/35's (slight stretch) and put them on the car. Realised straight away that the car needed to be a lot lower, so I bought myself a set of FK AK Street coilovers. I do plan on upgrading, but they're okay for now. I also bought a pair of 15mm hub-centric spacers for the rear and pressed plates with German 'D'.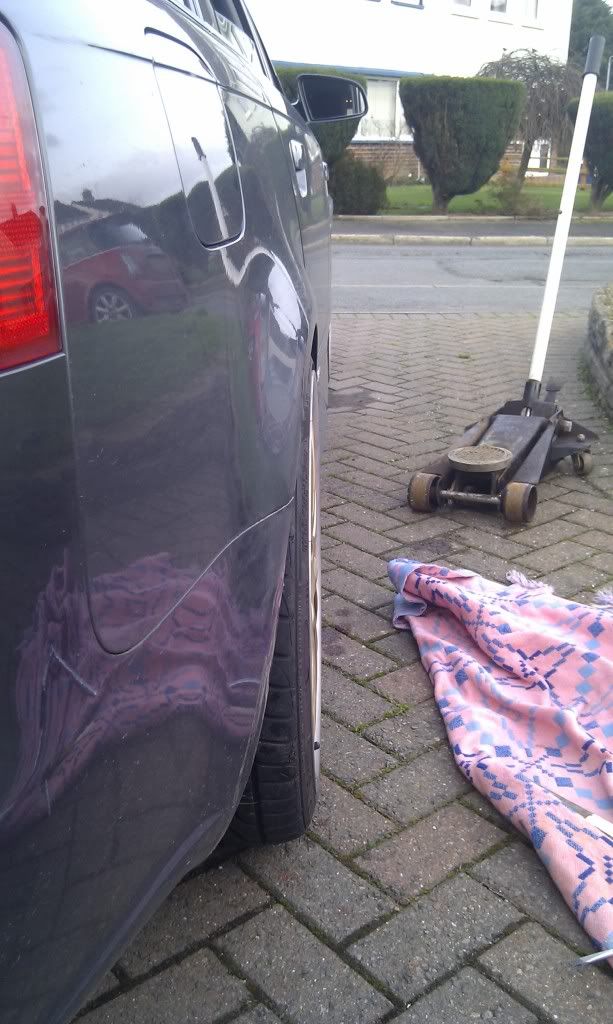 A pic that one of my friends took. Put yellow tint film on the fogs...
This is how my car looks at the moment. I bought a smaller rear plate and wind defectors, although I'm not sure if I'll keep the rear ones on. Standard wheels are back on due to the centres having a crappy paint job, and all the paint peeling off, so they are being powder-coated gold instead. This is kind of good though, as it's given me time to mirror-polish the lips. I'm happy with the outcome, although they still aren't quite perfect. Need to look into an extemely fine polish!
I've bought some 10mm hub-centric spacers for the front, so I'll post a pic when the wheels are back on.
Thanks for looking.
Last edited: