I thought it would be nice to have a thread just on Amalfi White A3's since it is a new colour on the A3 and not much people have seen any. Plus there seems to be quite a few question recently about it. I was in the same boat when I also considering and had to go on the looks of the A1's. But it would have been nice to see an A3. I think it is also popular since it is a free colour option and not the usually colour you see on the street either.
I know we have to post pics on the picture thread. But sometimes you can get lost in there.
It would be great if everyone else also added there Amalfi pictures too, also with items in the background so that people can get an idea of the contrast and white balance would also help, since every light condition and white balance on camera's are slightly different.
Some info on the car might also help.
so here is mine
A3 2.0 TDi S- Line, standard suspension.
These pictures where taken on the first day of delivery and had less than 16 miles on the clock. You can see the white snow in the background shows the car has a slight cream tint to it.
I will take some more with a DSL camera when i get a chance.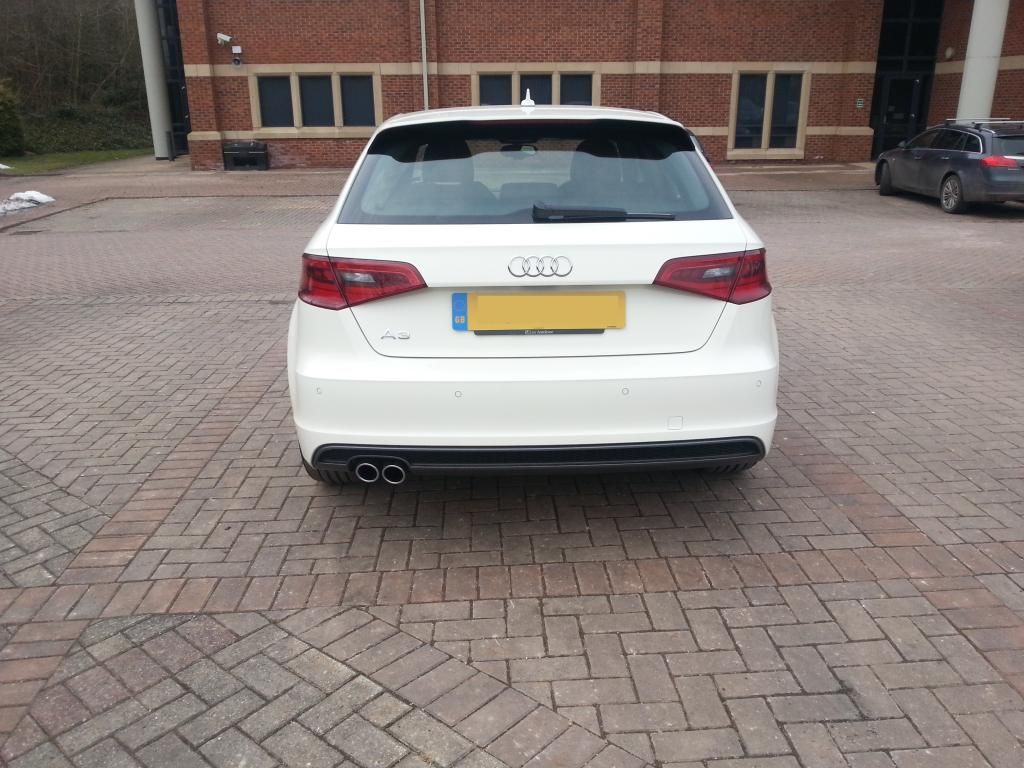 This is after several miles of driving, so not on the same day as above.
A1 in same colour and also a S-Line at a supermarket car park. Shame i took the pic from a slight angle, make the A1 look bigger