Active Member
VCDS Map User
Hi forum,
I had the allroad on the rolling road today along with guys from uksaabs and MPS forums.
The allroad is a 2.7T with a triptronic box fitted and made 256.9bhp and it is totally standard so I was well chuffed with that.
Here is a pic of the graph which is a bit up and down because of the gear change.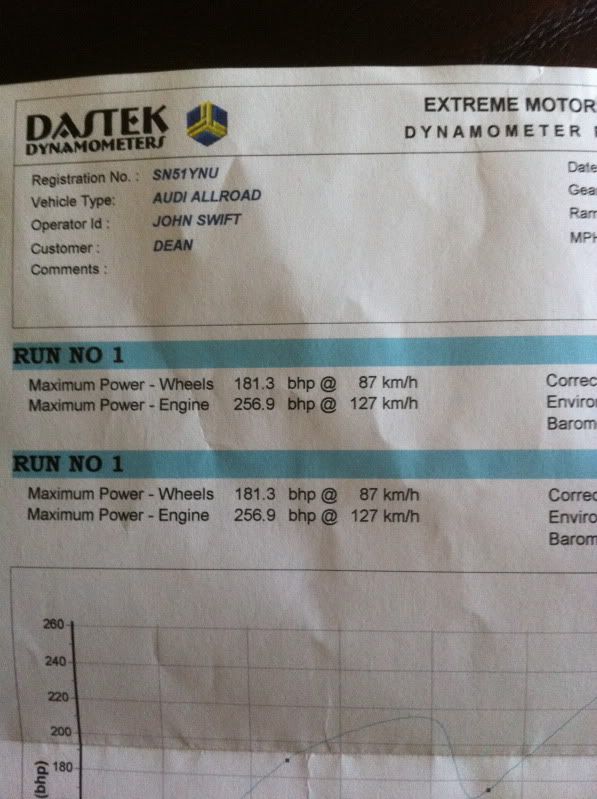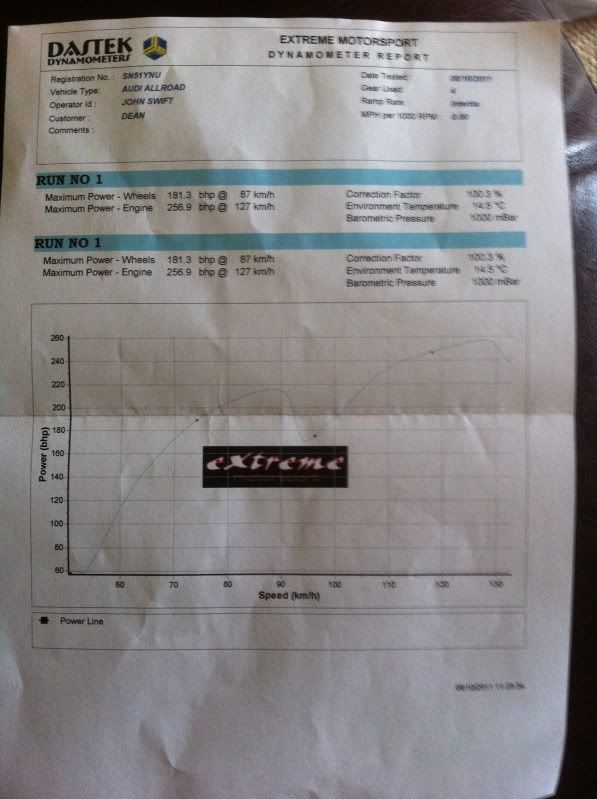 Ta,
Deano.