Well,
After reading every ones build thread on here and really getting some useful information I thought I'd start one myself. It started back in Feb 2011 when I bought my first 1.8T. It was a 1999 A3 1.8T, AGU engine that had 200K on the clock. It was in good condition but had it's wear marks. A year later I decided to upgrade. So off I went looking for A3's and came across a outstanding condition 2001 AUM A3 1.8T. I knew nothing about it, so when the guy put his foot down and released 200BHP I was surprised to say the least. That's when the bug bit me.
So at present I have a 2001 A3 1.8T, with a full Milltek race exhaust system, cone filter, forge 007P DV a REVO stage 1 remap and some S3 rims. I am looking at going REVO stage 2, and already have a Forge TIP ready to be fitted, but just waiting on getting a oil catch tank and will do all at once. Then I need to get a FMIC, but can't decide what I want. I would love to keep the fogs, but want a bigger intercooler like the 'Welly' cooler rather than the piddly little things from ebay, but not sure I want to fork out over £700 for the forge kit.
I also want to do a few handling / cosmetic items so I am looking at lowering the car, tinted windows and was even considering a full body wrap, but that's depending on what it will cost me and if I am prepared to fork out the cash.
I have sorted the interior lighting, I've swapped it all over to LED lighting, some of it is a bit bright, but that can be changed. I've also added some footwell lighting just to add to the interior a little bit.
Ill start with my 1.8T
This car got to 250,000 miles with me when I sold it, so I know these engines go on forever!!!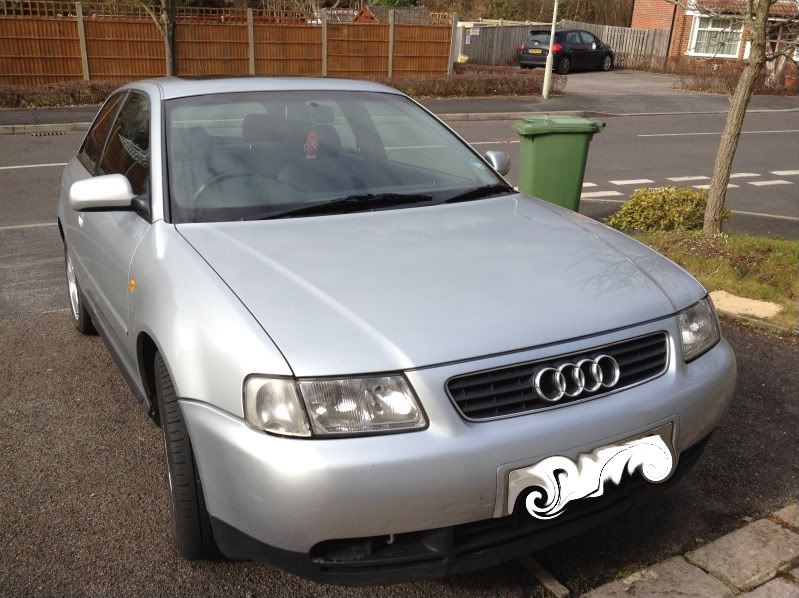 Now to the new one. After a wash and a clean it looked like this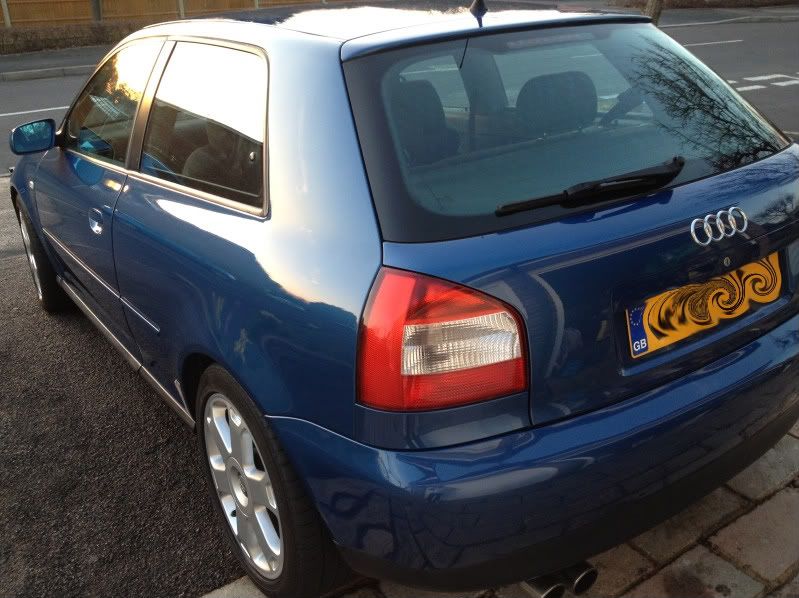 Picture of the interior lighting...
I opriginally had blue in there, with the intention of chaning the interior lighting over time, the dash, radio etc etc. But after driving for one night I found the blue lights way too distracting so went to red to blend in. I'll post pictures of the red later.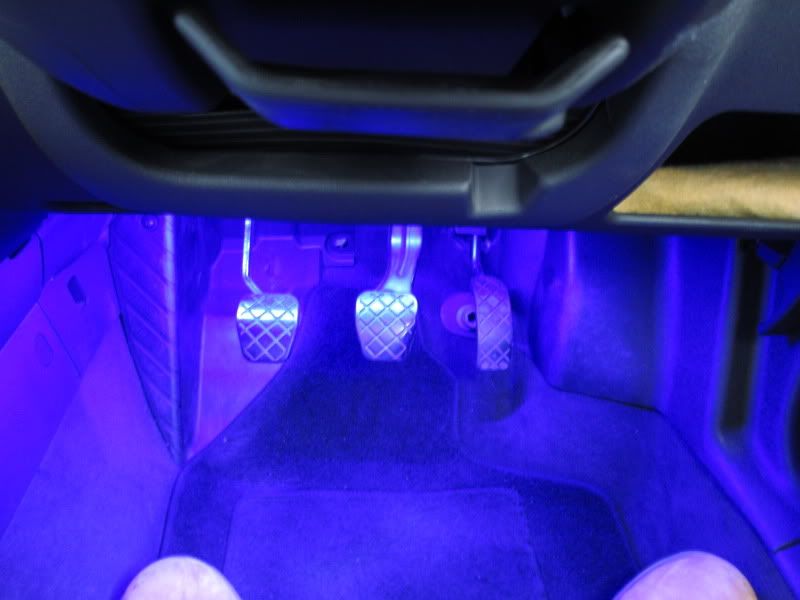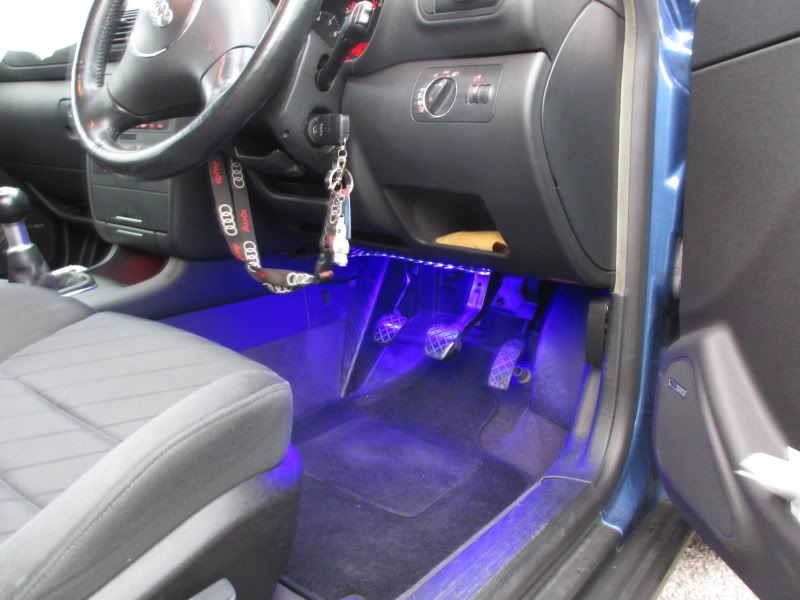 My Forge TIP ready for fitting
I had a problem as some of you may have read a little while ago. My CTS blew itself out spraying coolant all over the engine bay. The result was a head gasket so some pennies later and I had it back running but my MAF was totally b******d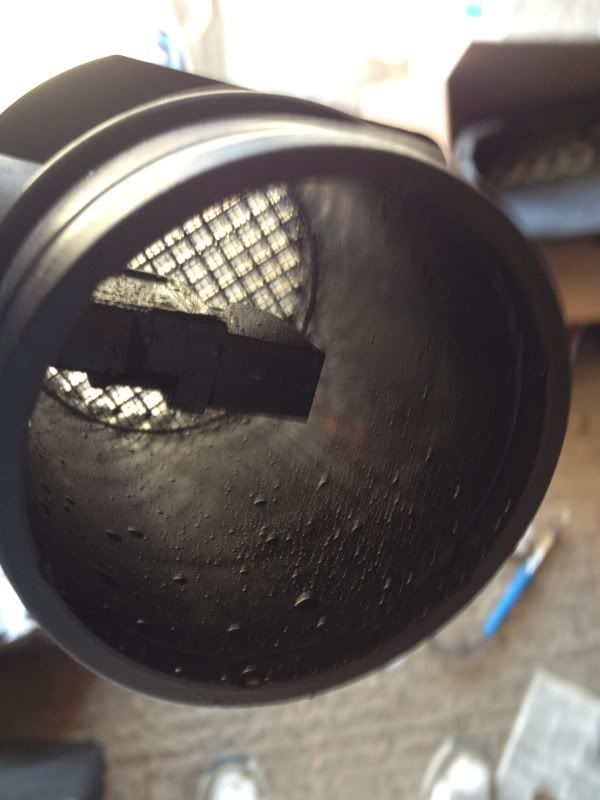 So a new MAF later, then cleared the VCDS codes stored and now it's running back to normal
Now that everything is running well, it's time to get onto adding the extras so, what's left on the do list is :
Eibach lowering springs
Forge TIP
Oil catch tank
FMIC
Tinted windows
Refurb the S3 wheels
I'll take some more photos of the interior lighting later when it's a bit darker and get those added.
Any suggestions / comments welcome...
Last edited: