I want your faulty electronics
Supporter
My A4 has manuals rear and since I don't like manual rears I thought I'd change that.
I picked up all the necessary bits from TonyA4 this weekend and set about converting the manual windows to electric.
The parts:=-
Rear windows
Door looms
Section of body loom
Rear door cards
Rear window switches
Front switch panel
New rear windows and wiring.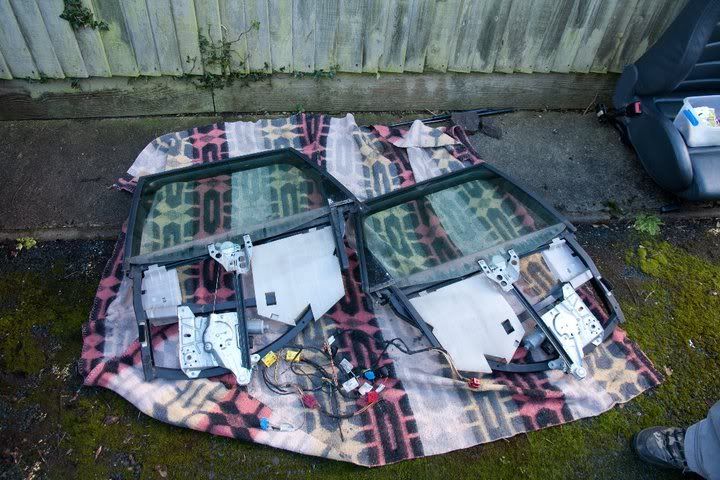 First stage was to make some room in the car so I can run the wires as close to OEM as possible.
Seats out.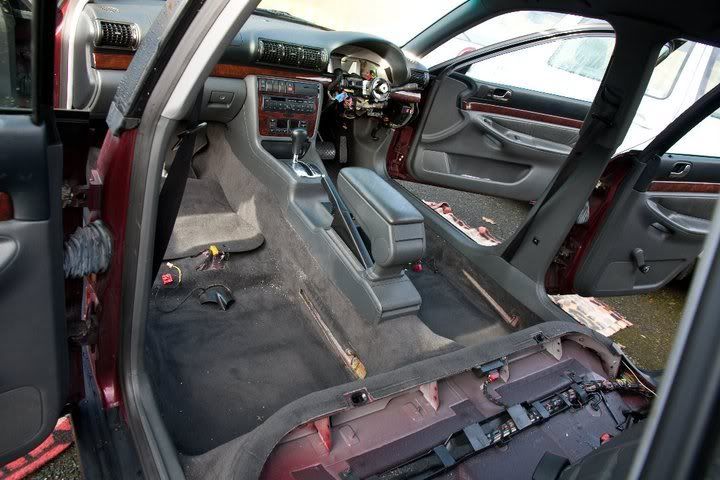 Next, remove door cards.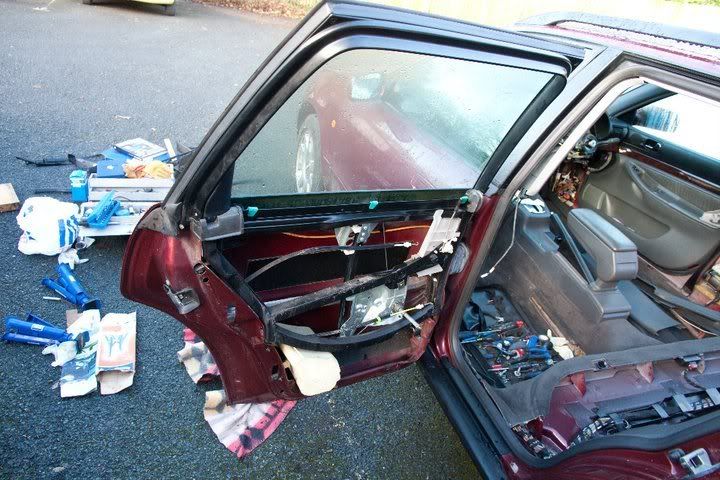 With the door cards off I removed all the door wiring and removed the 4 torx bolts holding the frame in place.
Before removing the bolts I marked their position on the door to aid with the aligning of the new window frames.
Fitted the electric windows, aligned the frame so the door seals and shuts correctly.
Fitted part of the body loom, mainly to hold the door loom in place and it saves me from having to take the door apart again (hope).
New electric windows fitted and aligned.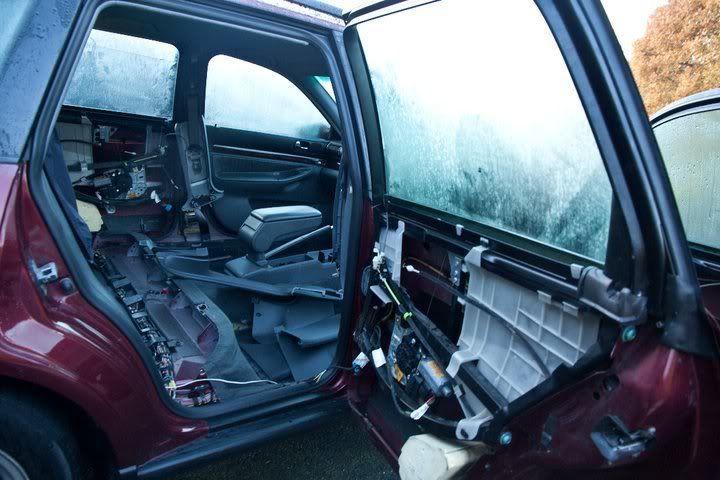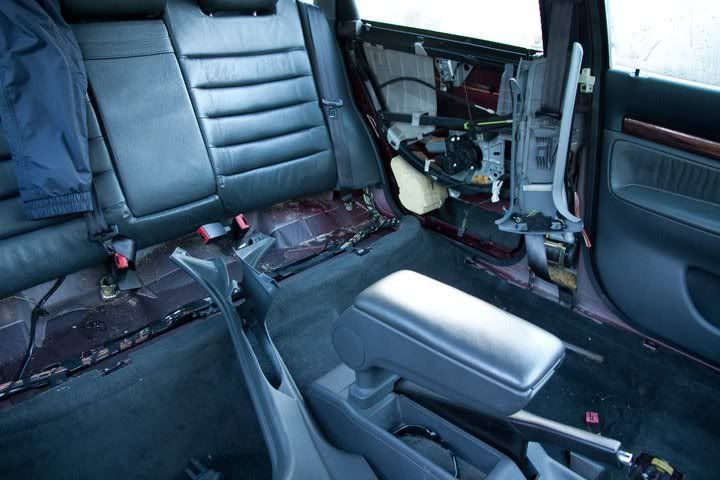 This is not over yet, just 1 part done.
I still need to make the rest of the body loom up.
the section that joins the rears to the front switches and where ever else it goes.
Thats my task for this week, make a loom up and find out where else the wires need to go with in the body.
I also need to sort out the door cards.
The door cards I got off TonyA4 was black/blue in colour and mine is grey.
For a temp fix untill i find the correct door cards, I'm going to take the switch panels out of the black door cards and add them to my original door cards, same goes for the front door car.
Hopefully for a short time they will be grey with black switch panels.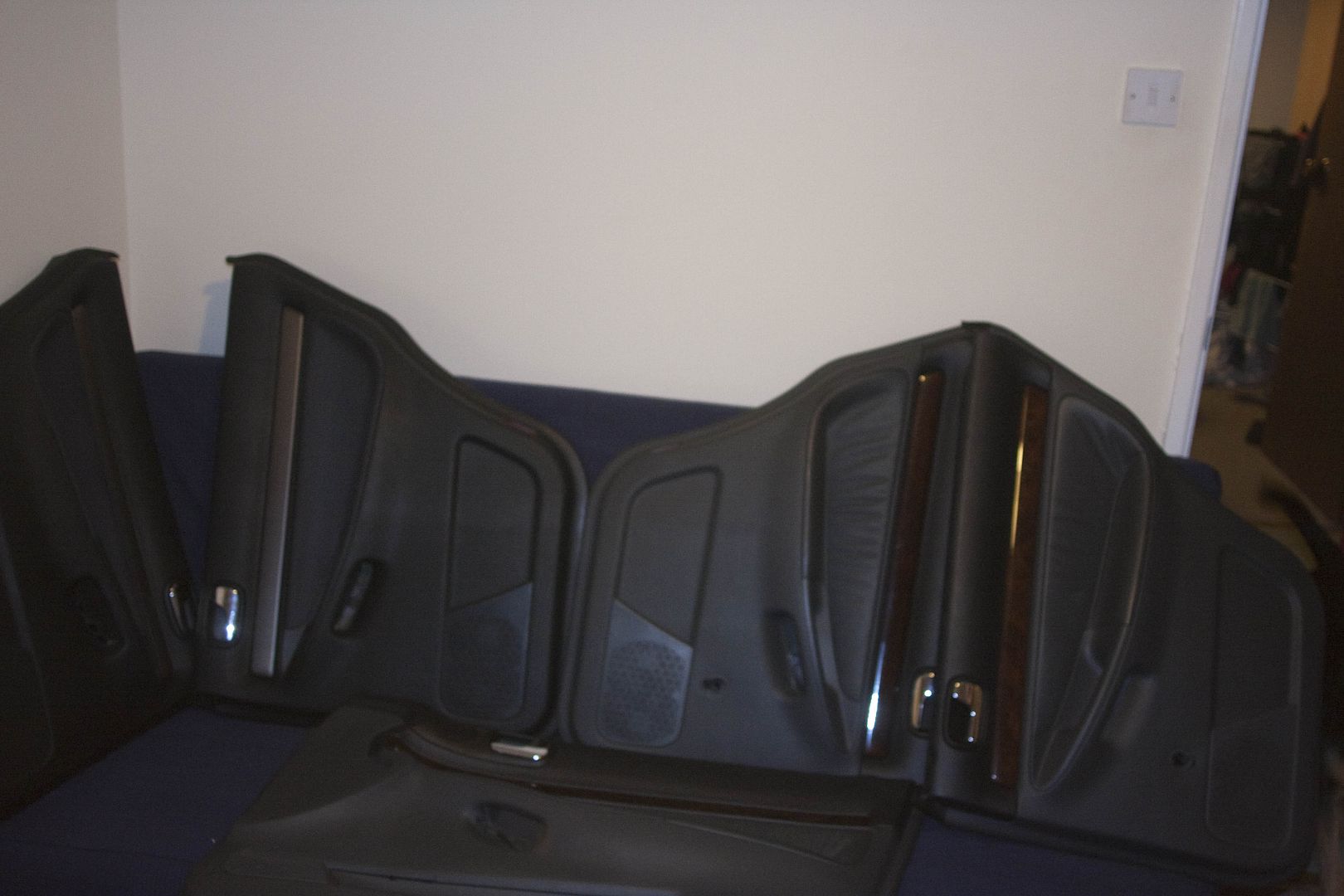 I'll up date this when I have something to update it with.
I hope to complete this project by the coming weekend.
I will also have my repaired clocks to fit, cruise control to finish off and since my seats are out, i'm going to try and add rear foot well lighting.
P.S. All my original manual windows and the black door cards are for sale and open to offers.