Hi Guys,
Managed to bag myself a S-Tronic Gear Knob from Audi A3 8V
When it arrived in the post the button was clicked in
But wasnt too difficult to click out once the gear knob was apart.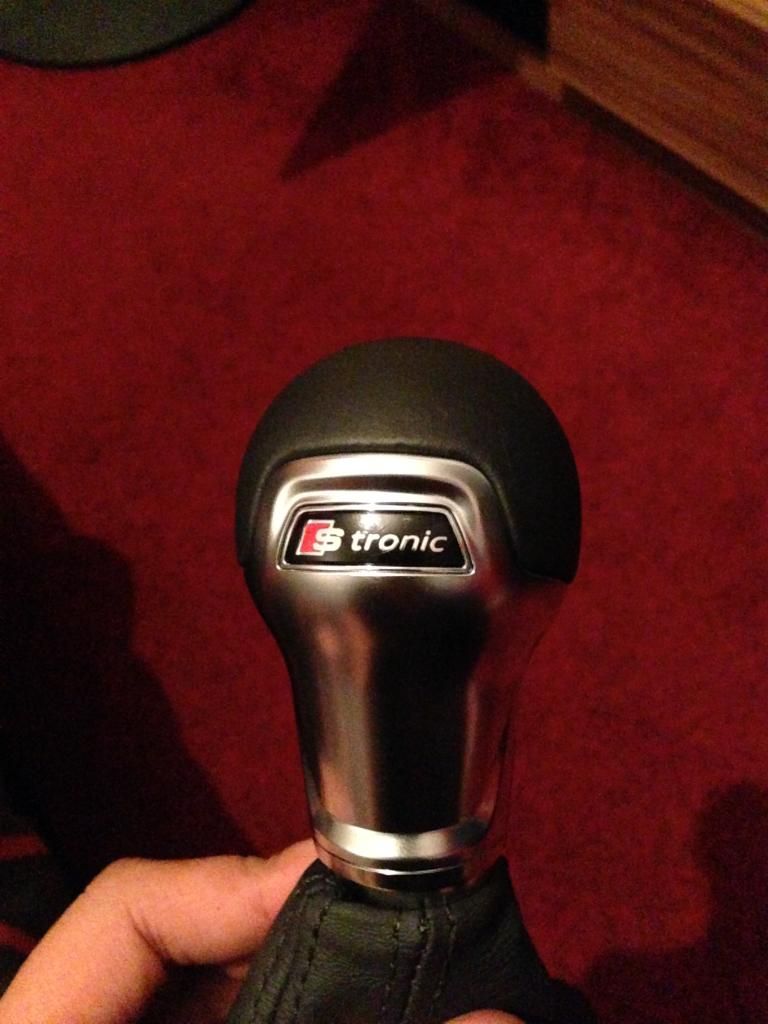 I know its possible to fit to an 8P as I have seen Nigel's (NHN) 2nd thread from which he upgrades from the S3 round style DSG knob to the 8V S-Tronic.
However, I don't feel comfortable enough to have a go at it myself knowing the risk involved (snapping the plastic lever).
So was wondering if anyone in or around Birmingham can carry out the job?
As always, any thoughts, comments, opinions and help is appreciated!