So here it is. My 4 day detail on the s3. I wasn't expecting to get 100% correction but just enough to get rid of the majority of the swirls and to get rid of the milky look of the paint I was starting to get.
Products used included:
2 buckets with megs hyperwash along with megs lambs wool mit
Auto finese citrus spray, obltarate and clay
iron x
megs g220 with mezerna power finish and then final finish.
Ipa
blackfire paint sealant and wax
megs nxt metal polish with blackfire metal sealant.
Jeffs prime for alloys.
Day1
Scratch I'm hoping to get out or as much as possibly.
Generally car not looking too bad.
So firstly starting with alloys with bilberry wheel cleaner and ez detail brush.
Started looking like this.
Followed with iron cut and then oblitarate
Same repeated for all four wheels.
Now onto the car. Firstly given a good thorough rinse with the karcher.
Good protection for previous blackfire sealant.
Next trialled with
This really did assisit in lifting a lot of the grime off the car before the snow foam.
Followed by a good thick layer of hyperwash.
5 mins later.
Then rinsed and washed with 2 bucket method and rinsed again leaving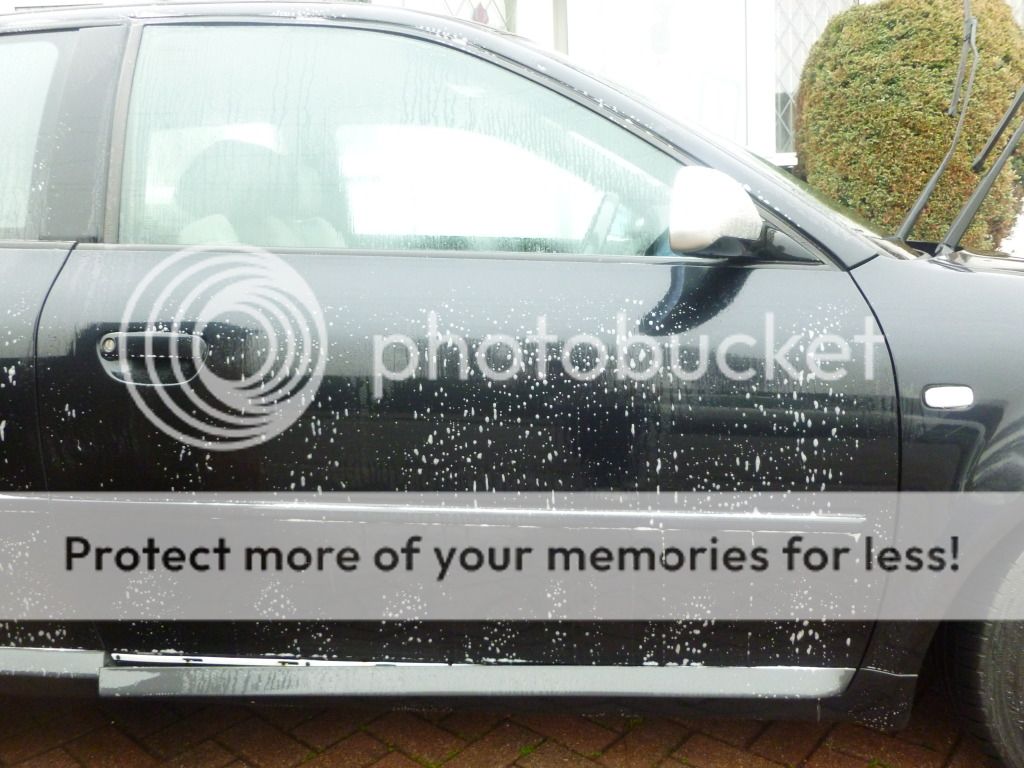 Oblitarate then used and wiped away with a microfiber cloth.
Next after washing and rinsing again car was flayed with auto finesse clay bar ( and yes I have made the most of pb 3 for 3 on auto finesse goodies lol!!)
This was after just the bonnet alone!!
No protection now on the car. Car was then washed and rinsed once again leaving this.
This was the typical amount of swirls on the car.
End of day 1!!