Selling the A3 this summer and have a second sets of rims (used for winter tyres)
4 x Used OEM Audi A3 S-Line 18" Alloy Wheels 7.5Jx18H2 ET51 Audi part 8V0601025BL
These are the original alloys for the car and have been used in conjunction with a second set of winter rims. Can is being sold later this year so these will be unneeded.
The rims do have some light scratches and the lacquer has split so there is a little marking. They would be ideal for normal or winter use or could be shotblasted and powder coated.
Collection only from Shropshire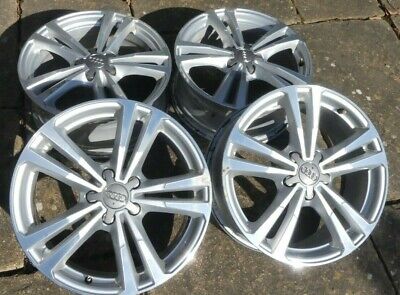 4 x Used OEM Audi A3 S-Line 18" Alloy Wheels 7.5Jx18H2 ET51 Audi part 8V0601025BL.
£60 for Audi-Sport forum users - may need to complete transaction outside e-bay.