Hi Guys,
Got a build thread over on Mk5 golf GTi and, thought I'd post one on here too! Have had myMK5 Golf GTI Edition 30 2 years now. Love the Car to pieces. Here's what it looked like standard: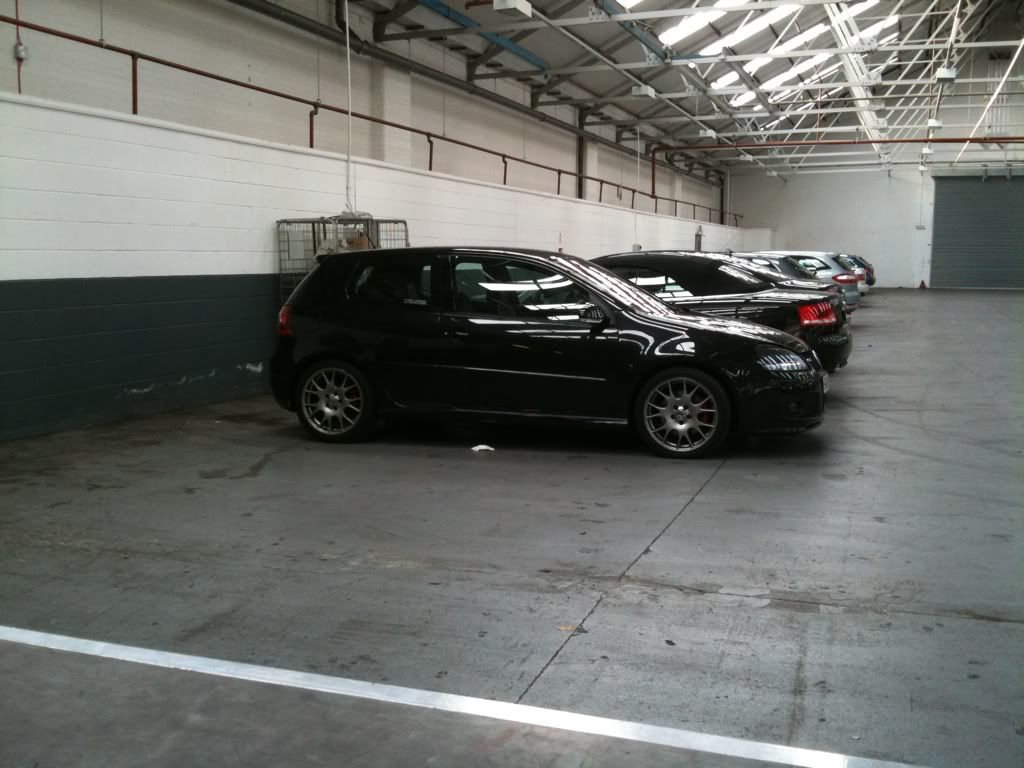 .
Then decided to get the Wheels sprayed Black last year April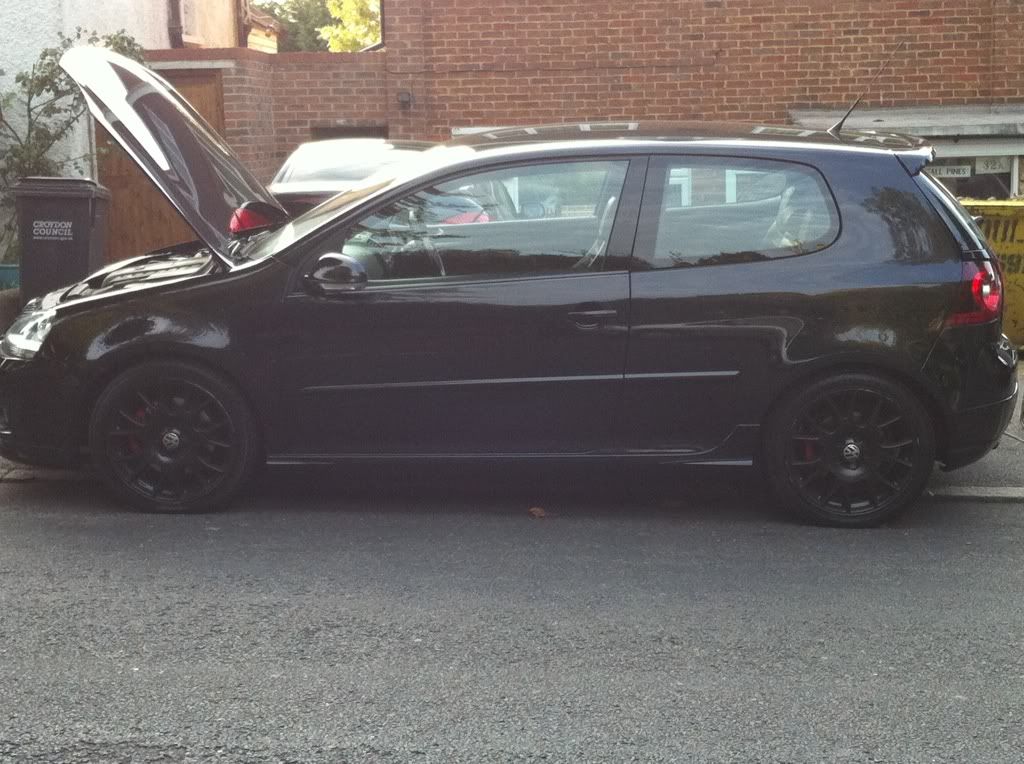 Then, got some goodies in June 2010: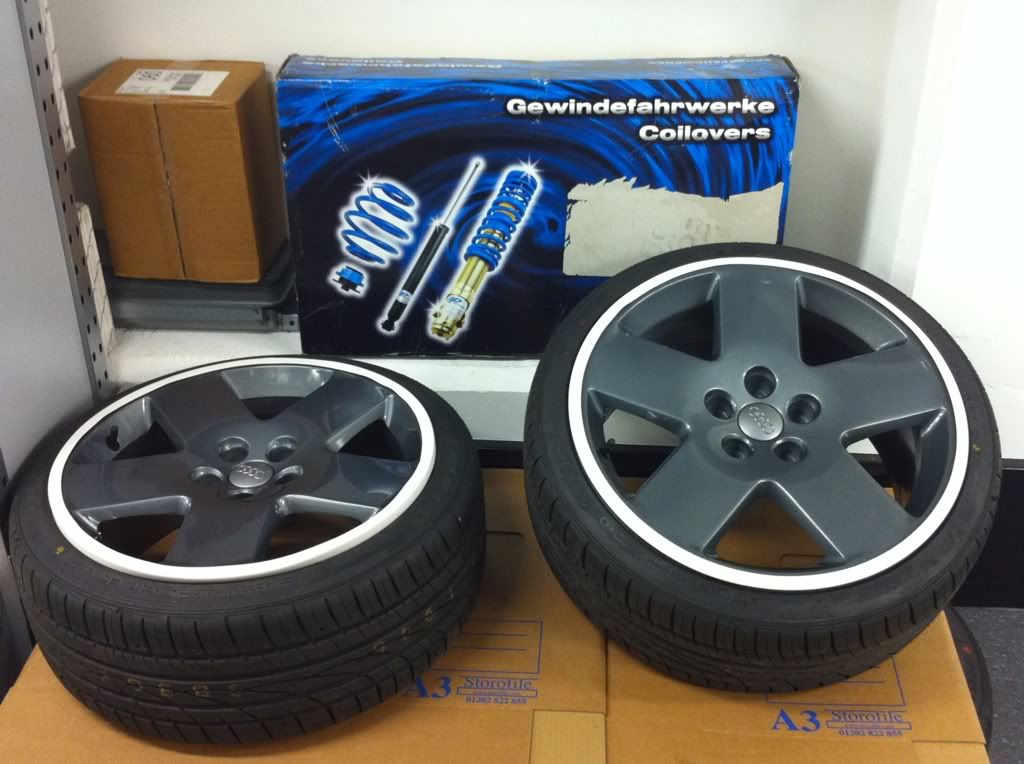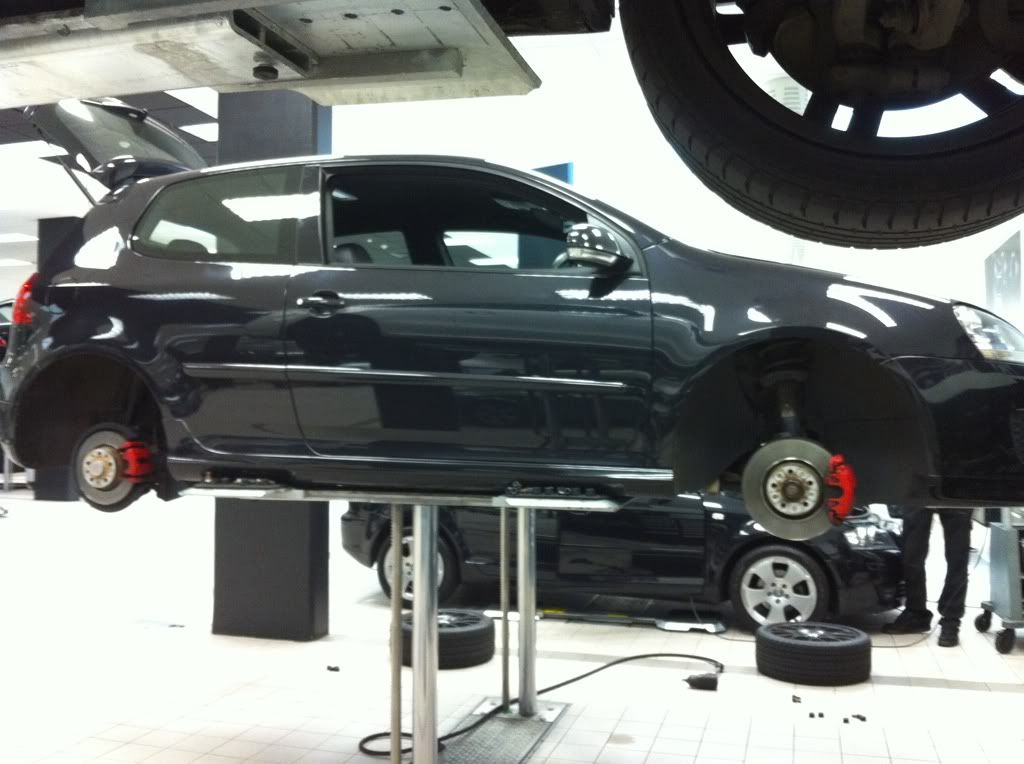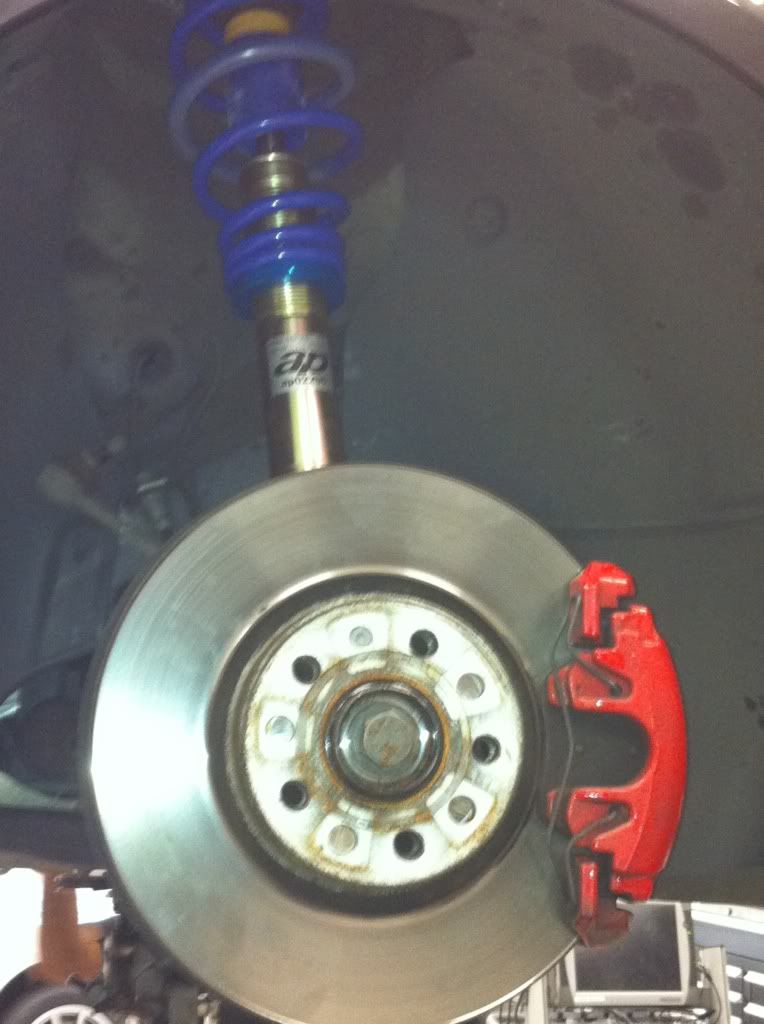 AP Coilovers and 18", 8.5 A8 Comps.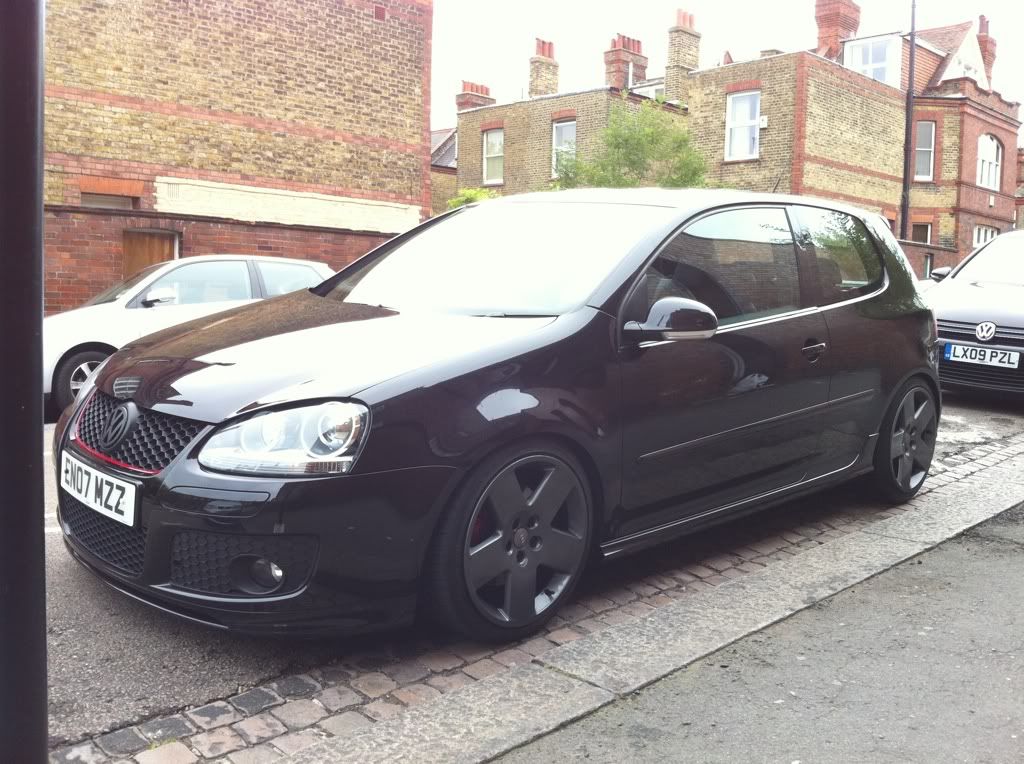 At this stage the car had Revo Stage 1 map, AP Coilovers, ITG Maxogen Intake, WALK Kit and The 8 Comps.
Next up was a Milltek Non Res Cat Back.
.
Loved the sound it made too!
Then up went the US Spec Front Grille and the R32 Front Set up with Tarox Discs.
Also, Changed the Wheels to the Monza Huffs/Detroits:
They were in quite a bad way when I got them. Got few quotes to get the refurbed in Glos Black but because the Silver Strip was so badly damaged the quotes were more than I paid for the Wheels. So, I got them Sprayed all Gloss Black and lost the Silver lip at work.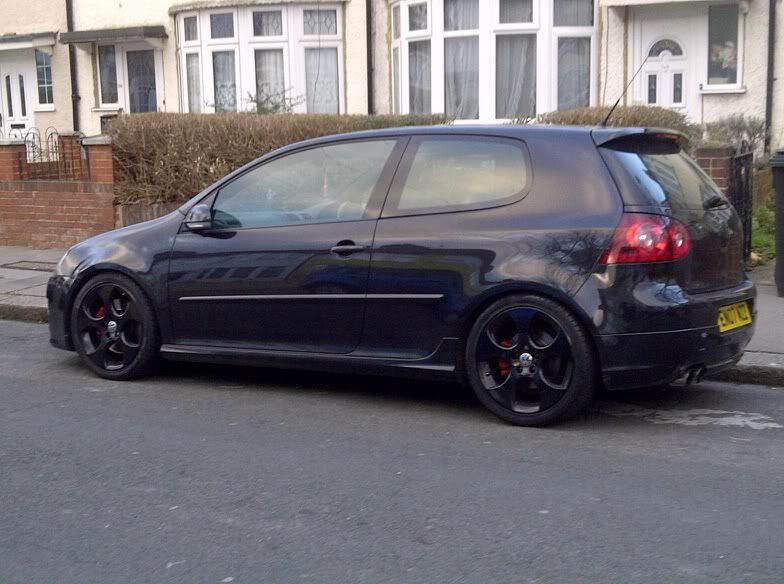 A lot of People don't like the "Murdered look" but, I love it!! Next up I, wanted more Power so, ordered 3 months ago a Milltek decat Downpipe and a Forge DV.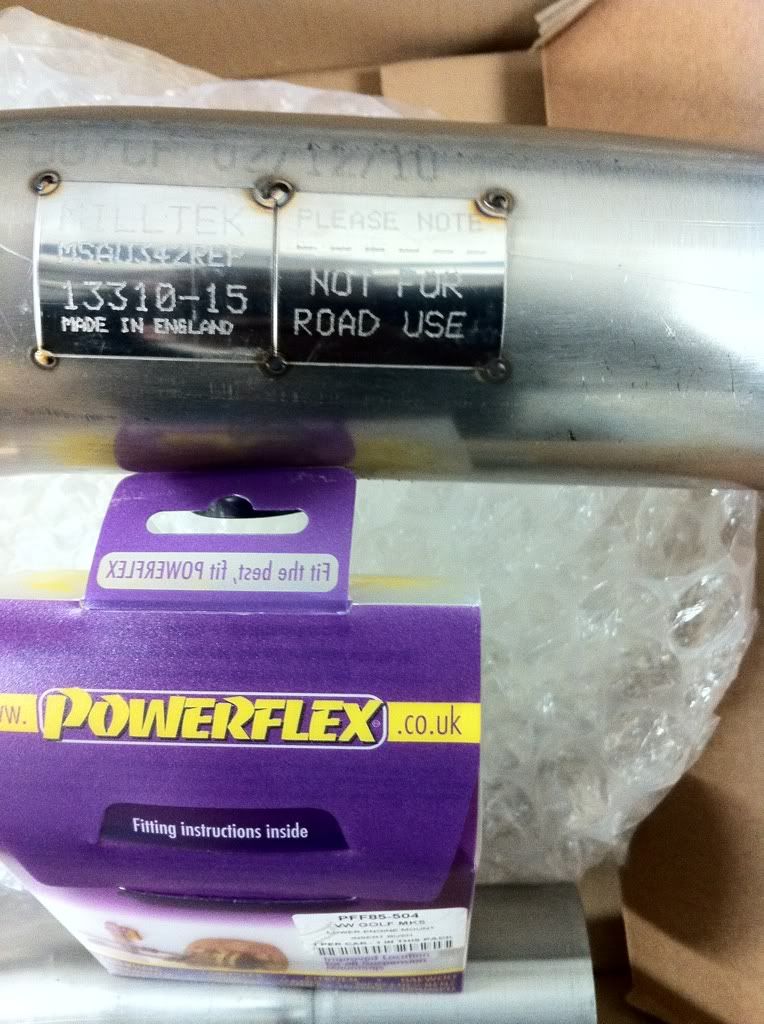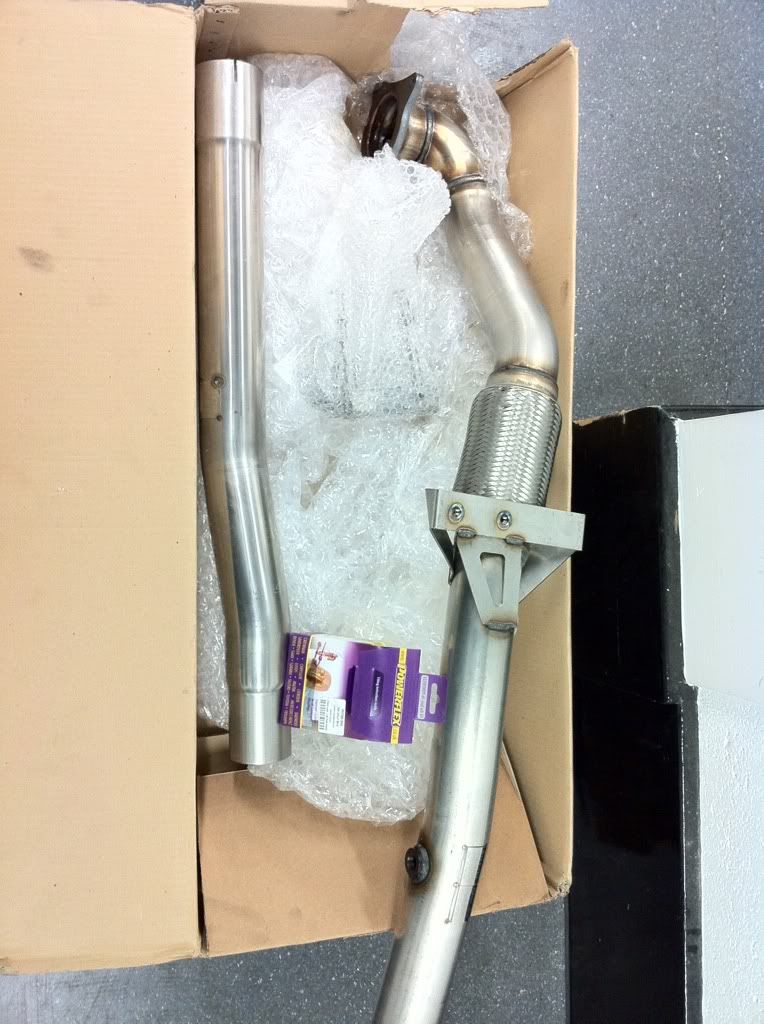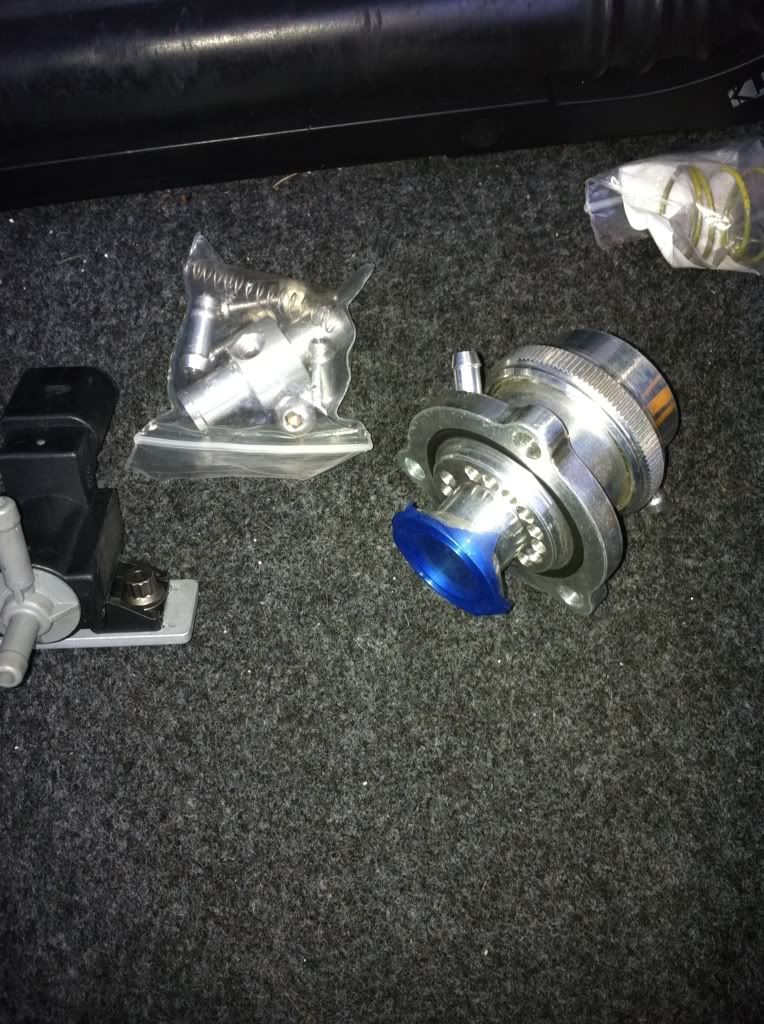 Working for Audi is a great benefit as I can use the facilities to fit my bits and, my 2 mates are a huge help for fitting for me too! For the fitting of the Decat Downpipe I went to AMD Essex as I wanted to go Revo Stage 2+ as, I had also got Autotech HPFP Internals. So booked in with them to get that done, Rolling Roaded at 365bhp which I was well happy with!
As soonas I left AMD, MAJOR Clutch slip!!
So, the next day I called APS and ordered my Sachs uprated Cltch and gou my LUK Flywheel from buypartsbuy.co.uk. Got my Release Bearing, Flywheel Bolts and Clutch Bolts from Work.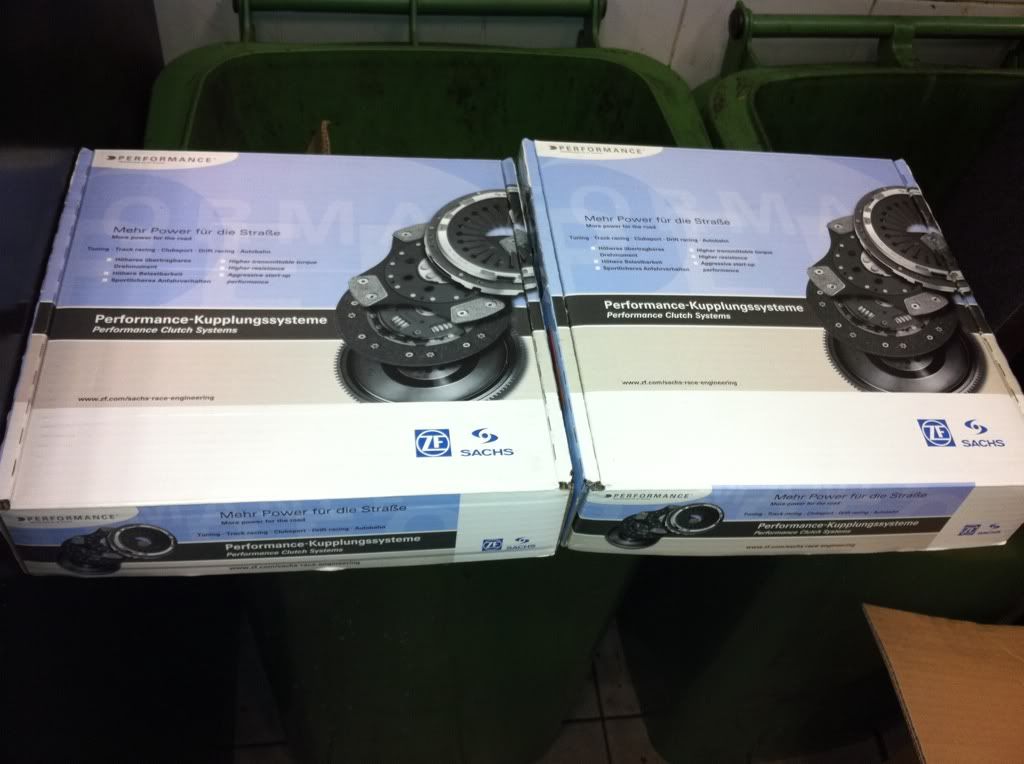 Fitting this was a nightmare as we put it in, boxed it up and had major Vibration and strong Clutch smell. So, took it all apart again as we thought we put the plates on wrong but, they were on right. So boxed it up and could finally put the power down!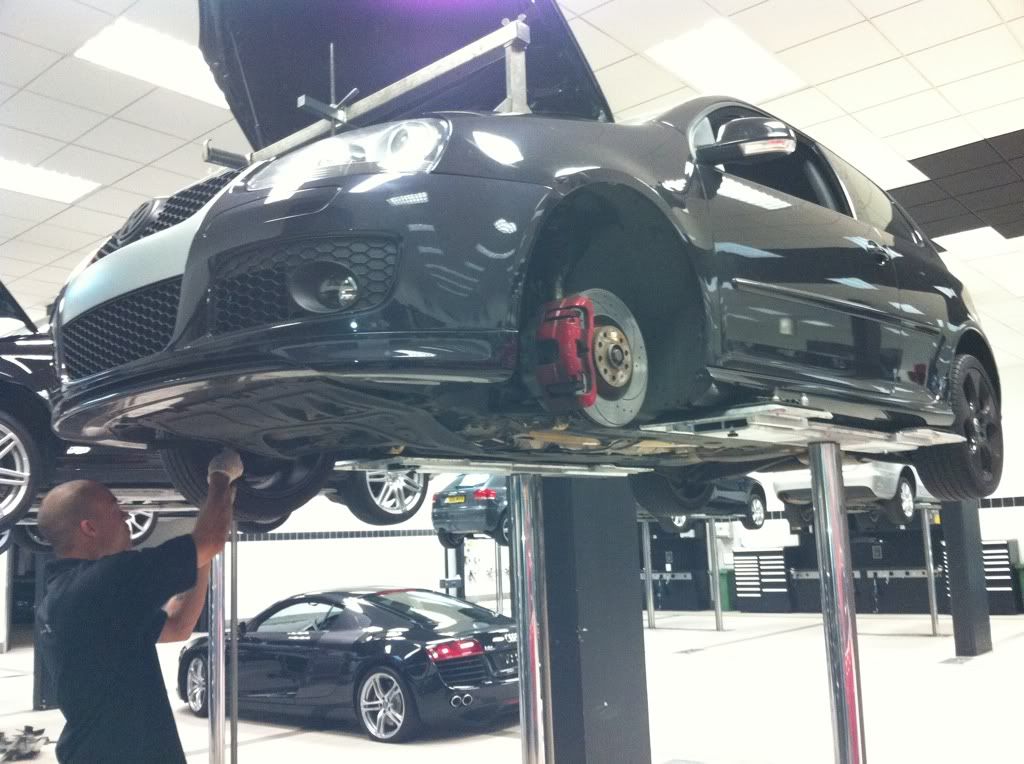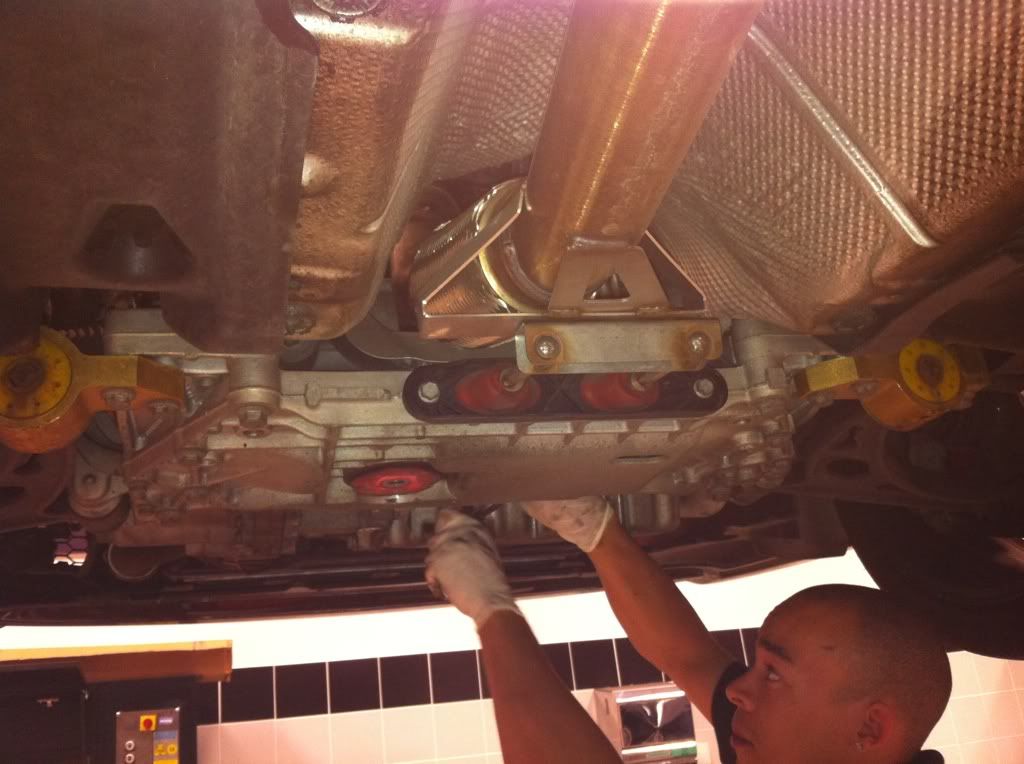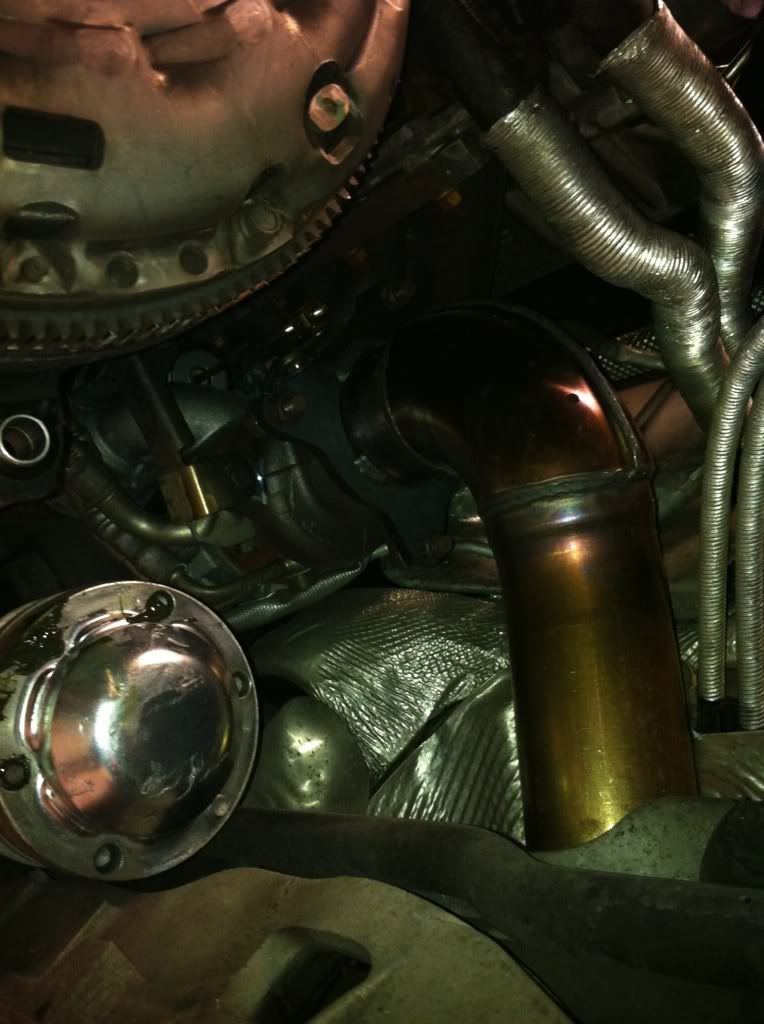 Finally, last week I ffitted my Forge Twintercooler and RS4 Fuel Pressure Valve and, also got my Revo settings put back on from when we disconnected the battery for the Clutch installation. Got it RR'd again and, put out 380bhp which I'm happy with. Also, done my Cam Belt and Water Pump. Oil Service next weekend before Inters!
So fo now that's the story with my Car. Ordered THS Engine Mounts as I don't need the Dog Niubt as I have an ECS one and, also EIBach Front and Rear ARB's! Saving for my Quaiffe Diff which I shoul have by September and then getting my Hybrid Turbo!
Thanks for looking, Guys!!