1st proper detail on my A3 today, after about 6hrs of graft here's the results....
[/URL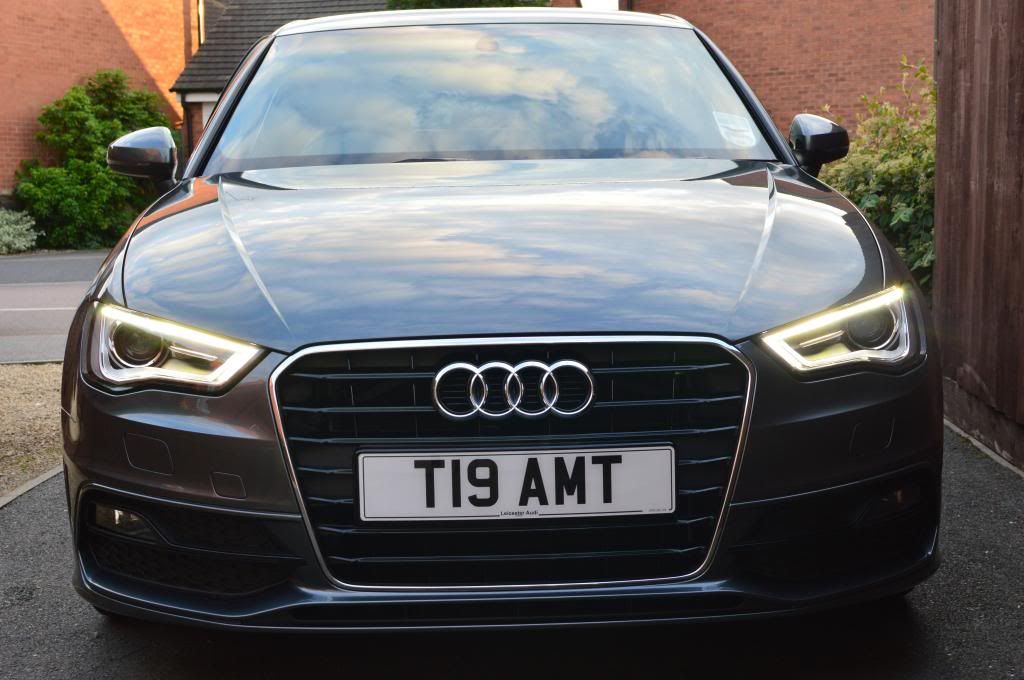 1. Wheels cleaned with Valet Pro Bilberry wheel cleaner.
2. Bodywork pressure washed to remove bulk of the dirt.
3. Washed with Muc Off Über Shine with lambswool mitt and scratch guard bucket.
4. Auto Glym clar bar with Auto Glym Quick Detailer as lubricant to remove contaminants.
5. Rinsed off with pressure washer.
6. Dried with large Water Magnet towel.
7. Polished with Auto Glym Super Resin Polish.
8. Waxed with Turtle Wax Ice Paste Wax (you'll have to forgive me for cheating and not using a carnauba wax).
9. Tyres dressed with Meguiars Endurance Tyre Gel.
10. Windows cleaned with Muc Off Glass Cleaner.
All in all I'm really pleased with the result, just glad ill only need to do it every few months. I must say that the clay bar was the biggest revelation for me, you think your car's clean after a wash but the clay bar makes it feel like glass!!